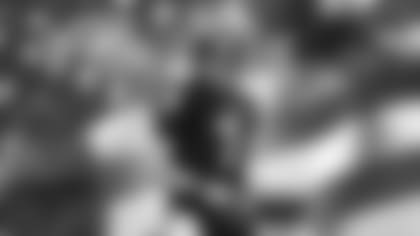 Ben Rosen is a Senior Creative at BuzzFeed, and a huge Ravens fan in his spare time. This season, we're merging Ben's general Internet silliness with his love for the Ravens each week in "Funny Pages." Enjoy, and feel free to share his creative awesomeness on social media.
For the past week, the media has faced a virtual firestorm from fans all over the world who are seeking answers to the same question: "Is Ryan Mallett elite?" In my opinion, how could he NOT be? He's a quarterback for the Ravens, he has a laser arm, and he plays with no fear. According to the dictionary, "eliteness" is defined as any quarterback who can embarrass the Steelers by damaging their playoffs chances with a depleted roster. 
In case you need any further proof, if you rearrange the letters in the question "Is Ryan Mallett Elite?" you get "Ryan Mallett Is Elite." 
So ... How About That Pittsburgh Game?
Clearly, the Ravens-Steelers rivalry is still the most important part of our NFL experience. A week ago, pretty much every Ravens fan on the planet would've told you that 2015 is the most disappointing season in franchise history. Four days after dropping the hammer on the Steelers, everyone is singing a different tune. The Season of Frustration is now The Season of At Least We Swept The Steelers.
Fun Fact: It's been 424 days since the Steelers have beaten the Ravens.
CAN THIS WEEK GET ANY BETTER? Stevonne Latrall Smith Sr., also known as "Smitty McIceupson," has officially announced his un-retirement. Let's take a live look at some reactions from around the league:
My football soul has now officially been cleansed and I'm finally at peace. Senior is back, we swept the Steelers, and we'll have a high draft pick to help us restock our roster. I have a sneaky feeling that 2016 is going to be a really fun year. !
(Hemdale Film)
Be safe tonight, everyone! I hope you all have a happy and healthy new year. Let's wrap this season up with one more W. !