Resolution For 2016: Hit Home Run In Round 1
All around the world, people are putting together their lists of 2016 New Year's resolutions.
In the spirit of tradition, ESPN NFL Nation reporters came up with one pledge for all 32 teams around the league, and Jamison Hensley has one for the Ravens:
General Manager Ozzie Newsome and his team have drafted just one Pro Bowler in the last seven years. That was 2014 No. 17-overall pick linebacker C.J. Mosley.
"Of course, some of that has to do with the Ravens picking near the bottom of the first round most of the time," wrote Hensley.
That will change this April, when Baltimore should enjoy its highest draft spot in more than a decade. That means Newsome & Co. will have an excellent chance to draft an impact player and potential star.
"But Baltimore should be in the top 10 in 2016, and the Ravens have to make the most of their pick, whether it's a cornerback, offensive tackle or wide receiver," wrote Hensley.
Below are the New Year's resolutions for the rest of the AFC North:
Cincinnati Bengals: "Change appears on the horizon for the Bengals, who have nearly a dozen starters and key contributors who will be up for free agency once the season ends. Offensive Coordinator Hue Jackson also could be on his way out, as head-coaching openings pop up around the league. So when it comes to resolutions, the Bengals would be best served to follow the process that helped turn the franchise around following a 4-12 season in 2010. That was the last time massive changes swept throughout the team, and five consecutive playoff berths have followed." -- Coley Harvey
Cleveland Browns: "It's pretty simple in Cleveland: that the Browns will close the so-called Factory of Sadness and provide their long-suffering fans a winning, competitive team sometime before the start of the 22nd Century." -- Pat McManamon
Pittsburgh Steelers: "Improve the secondary. It's a cover league, and the Steelers don't have the proverbial shutdown corner that teams covet. The Steelers improved slightly from a year ago to now, but they've still resided in the bottom third in pass defense for much of the year. Giving up 300 passing yards is no longer a surprise. A better secondary can lift the Steelers from a fringe playoff team to a true Super Bowl threat in 2016." --Jeremy Fowler
The Picks Are In: Ravens vs. Bengals
Last week's upset over the Steelers is being called the Ravens' Super Bowl of 2015.
It injected belief in some analysts that Baltimore can pull off a repeat upset in the AFC North. The six that predicted a Ravens' victory aren't a lot, but it's five more than last week.
The other 44 media members don't think the Ravens can keep up the momentum and believe Cincinnati will get the expected win as it badly needs a first-round playoffs bye. The Bengals have been one-and-done in the postseason in their last six playoff trips, including the last four years.
So yeah, they'd like to just skip the wild-card round by beating Baltimore and Denver losing or tying Sunday against San Diego.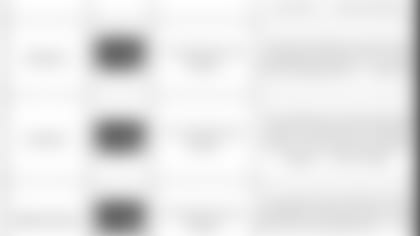 True Or False: Ravens Hold A.J. Green Under 100 Receiving Yards?
He's been called a "Ravens killer" for his late-game heroics that have sent Baltimore home in defeat from several matchups.
In his last four games against Baltimore, Bengals receiver A.J. Green has produced a whopping 28 catches, 570 yards and five touchdowns. He has produced more receiving yards against the Ravens than any other receiver since 2011.
"That's pretty good," wrote The Baltimore Sun's Jon Meoli. "Green will be a huge test for a Ravens secondary that has been much improved in the second half of the season."
When asked Thursday about the best way to stop Green, Ravens Defensive Coordinator Dean Pees joked, "Make him inactive."
In the video below, CSNMidatlantic.com's Clifton* *Brown and former Ravens linebacker Brad Jackson are asked whether the Ravens can hold Green under 100 receiving yards and scoreless Sunday like they did against Steelers receiver Antonio Brown last week.
"It's a lot, but I'm going to say, 'True,'" Brown said. "The Ravens secondary has played a lot better the second half of the season than the first half. I'm also factoring in AJ McCarron being the quarterback, [who] is not as connected with Green as Andy Dalton."
"I don't think they will," rebutted Jackson. "I think with Tyler Eifert, who is healthy, the Ravens are not going to have the ability to double cover. Marvin Jones is healthy. … At the end of the day, I think the Bengals, having talked with some of the players and coaches, they know what this game means because of seeding in the playoffs. I fully expect them to come out and play well, and it starts and stops with No. 18."
Reports: Colts Plan On Firing Chuck Pagano
The Indianapolis Colts don't plan on retaining their head coach and former Ravens Defensive Coordinator Chuck Pagano after this season if they don't make the playoffs, according to ESPN.
The Colts are currently 7-8 and still alive in the AFC South, but would need a lot of help to advance.
"The consensus has been that Pagano would not return next season after he turned down a contract extension," wrote Mike Wells.
Pagano said he's going to "fight my [butt] off" to keep his job, and he wants it to be the last of his NFL career.If he is let go, well, just get ready for Baltimore fans' reaction.
"It would not be a surprise to see] Ravens fans to [begin clamoring for the return of Chuck to Baltimore sidelines," wrote Baltimore Beatdown's Chris Brown. "His attacking defense in 2011 was one of the league's best, finishing 3rd in overall defense, 2nd in rushing defense, and 4th in pass defense.
"The players loved him, flourished in his system which was not too hard to grasp, and played hard for him. It was the attacking style defense that is a trademark of Baltimore football."
Koch Buys Apple Watches For Punt Team
Punter Sam Koch is extremely appreciative to his teammates for helping him make his the first Pro Bowl in his 10-year career.
Koch's original plan was to fly them out to Hawaii, but many declined because they wanted their first trip to the All-Star game to be the result of earning their own Pro Bowl nod.
"That's on par with Sam," long-snapper Morgan Cox said. "I'm really proud of all the work he's put in. And obviously I'm thankful of him thinking of us and showing that he appreciates us."
Koch is still flying out Cox, Special Teams Coordinator Jerry Rosburg and Kicking Consultant Randy Brown to Hawaii. The only member of the "Wolfpack" that can't make it is Justin Tucker because his wife is expecting a child.
"Each player on the winning team in the Pro Bowl will earn $55,000 and those on the losing team will receive $28,000," wrote Hensley. "With the watches and flights, will Koch break even at the Pro Bowl?"
Williams To Snoop Dogg: What Side Are You On?
Defensive tackle Brandon Williams saw rapper Snoop Dogg's angry tirade about the Ravens upsetting his Steelers, and thought it was so funny that he re-posted it.
As much as it made him laugh, Williams also couldn't help but ask one simple question:
Williams is referring to Snoop's visit to training camp as a guest of Ray Lewis back in 2009. A picture from that visit of him decked out in Ravens gear was tweeted by the team's Twitter account. Snoop, however, has long been known as a Steelers fan and frequently posts about them on social media.
Would the Ravens take Snoop back if he decided to root for Baltimore again?
"I don't know about that," Kamar Aiken said. "You can't go from the Steelers and back to the Ravens."
"It's never even crossed my mind." #Ravens Jerry Rosburg on the possibility of Justin Tucker playing his last game as a Raven on Sunday. — Brian Bower (@sportguyRSR) December 31, 2015