The Picks Are in – 40 Bears/Ravens Game Predictions
Of the 40 pundits making picks for the Bears-Ravens meeting at M&T Bank Stadium Sunday, only one believes Chicago will get the victory. ESPN's Dan Graziano is going rogue.
For the 39 others, the formula on paper doesn't look good for the Bears.
Rookie quarterback + first road game + short week + Ravens' 9-0 record vs. rookie QBs = Bears loss.
ESPN's Football Power Index calculates a huge advantage for Baltimore, giving the Ravens an 81 percent chance of winning. The Bears haven't been favored to win this season, and won't be until Week 13 (vs. 49ers), based on current projections.
To be clear, that's what the pundits are saying. The Ravens called rookie quarterback Mitch Trubisky "dangerous" and said they're not underestimating him or the Bears.
An upset could happen at any time in this league, including by the 1-4 Bears. Just ask the Pittsburgh Steelers, who fell to Chicago,* *23-17, in large part because running back Jordan Howard broke off 140 rushing yards and two touchdowns.
And considering the roller coaster the Ravens have been on this season – winning the first two games by a combined 34 points, dropping the next two by 54, then upsetting the Raiders in Oakland – Baltimore can't get lulled into a false sense of security.
"The Ravens shouldn't consider themselves out of the woods yet, even after whipping the Raiders in Oakland, or even with the Bears coming to town," wrote The Sporting News' David Steele. "The big Mitchell Trubisky change only spotlighted how few offensive threats the Bears have. They don't have anyone the Ravens can't handle — which only means that the wildly inconsistent, vulnerable-in-spots Ravens had better eat while the eating's good."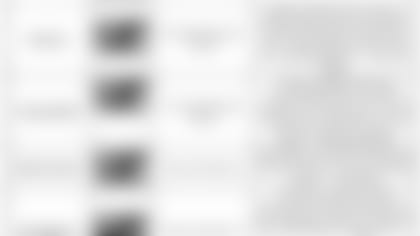 Should Ravens Rest Jimmy Smith vs. Bears?
With rookie first-round pick Marlon Humphrey and "iron horse" veteran Brandon Carr on the roster, the Ravens had the luxury of limiting top cornerback Jimmy Smith to just seven snaps last week in Oakland while he dealt with Achilles soreness.
1) He believes the schedule gets more challenging down the road, and the Ravens will have a greater need for a healthy Smith then.
2) He says Chicago lacks consistent playmakers.
3) The wide receiver corps are more talented in future games, including against the Minnesota Vikings, Miami Dolphins, Tennessee Titans, Green Bay Packers, Houston Texans, Detroit Lions and Pittsburgh Steelers.
"For the first time in recent memory, Baltimore has depth at the cornerback position. The Ravens are not as dependent on Smith as they might have been in years past," Levy wrote. "It is going to be vital that Smith is healthy after Week 6 as Baltimore will face several extremely talented receiving groups in the upcoming weeks."
Who Has the Edge? Bears-Ravens Scouting Report
An area the Ravens will need to be cautious is making sure the Bears don't control the run game this week.
If Trubisky can play a clean game and not get confused by the Ravens throwing disguise pressures, then Chicago can lean on two areas that The Baltimore Sun's Jeff Zrebiec believes the Bears hold an edge over Baltimore. That's in both rushing offense and defense.
As he does every week, Zrebiec offered a more detailed scouting report here, and I've pulled out a few thoughts below. Zrebiec predicts a 20-10 win for the Ravens.
"Joe Flacco finally has a little momentum, having snapped his streak of 10 games with an interception and opened up the downfield passing game a bit in the victory over the Oakland Raiders. … In his debut Monday, quarterback Mitchell Trubisky showed athleticism, arm strength and poise, but his late interception cost the Bears in the loss to the Minnesota Vikings. … The Bears are lacking in downfield targets."
Edge = Ravens
Running Game
"With Terrance West sidelined with a calf injury, the Ravens figure to split the work between Alex Collins and Buck Allen. …The Bears rushed for 222 yards in a Week 3 upset of the Pittsburgh Steelers. Otherwise, the explosive two-headed rushing tandem of Jordan Howard and elusive rookie Tarik Cohen has been pretty quiet."
Edge = Bears
Rush Defense
"Defensive tackle Brandon Williams' absence is noticeable every week as blockers double Michael Pierce and ultimately obstruct C.J. Mosley's path to the ball carrier. … Chicago gets back middle linebacker Danny Trevathan after he served a one-game suspension for his vicious hit on the Green Bay Packers' Davante Adams. The Bears are allowing 100.2 rushing yards per game, which ranks 13th in the NFL."
Edge = Bears
Pass Defense
"With his unit struggling to get pressure on the quarterback in back-to-back games, defensive coordinator Dean Pees blitzed a lot against the Raiders, often sending in defensive backs. He figures to provide many different looks in an attempt to confuse Trubisky. … Like the Raiders last week, the Bears don't have an interception. They've gone 162 consecutive passing attempts since last year without picking a ball off."
Edge = Ravens
Legend of Ryan Jensen Continues to Grow … Props to O-Line Coach Joe D'Alessandris
Offensive linemen usually maintain a pretty low profile, but that's not happening this week with Ryan Jensen.
That's not bad for a guy that was overlooked all summer as a contender to be the starter. Fans were clamoring for the Ravens to sign veteran Nick Mangold, who recently tweeted that he's not healthy enough to play.
"This kid has been playing well lately and continued Sunday," wrote Geoff Schwartz. "First, the long red hair flowing out of the back of his helmet is awesome. Even better is this block from Sunday. Outside zone, Jensen climbs to the second level, runs the linebacker and finishes him. Then for good measure, the gut spear!"
The overall offensive play got high marks from Pro Football Focus this week, and Jensen, left tackle Ronnie Stanley and right tackle Austin Howard all rank among the top four at their positions this season. The folks at Baltimore Beatdown are rightfully giving some props to Ravens Offensive Line Coach Joe D'Alessandris.
"Previous Offensive Line Coach Juan Castillo had long been a scapegoat with the 2013 and 2015 seasons being black marks on his resume," wrote Michael Sedjro.
"D'Alessandris has come on and brought the very best out of Ryan Jensen, Ronnie Stanley and Austin Howard. And while the young guards have struggled against the Steelers and Jaguars, no one can say their talents are not being squeezed to the limit. D'Alessendris even has James Hurst, the player who is directly responsible for Joe Flacco's ACL tear, playing at a high enough level at guard with outstanding physicality on pull blocks."