Who Believes In Baltimore After Offensive Shake-Up? Giants vs. Ravens Picks
Here are two teams that started the season a combined 5-1, and are now 0-4 over the last two weeks.
The New York Giants are on a three-game losing streak, while the Ravens just dropped two consecutive games at home.
Someone's going to get back on track. Who do pundits think it will be?
Of the 42 analysts below, 64 percent believe the Giants will push the Ravens into a greater tailspin after their 3-0 start.
The Ravens have something to prove on offense after firing Marc Trestman, and want to show they are capable of scoring more points. Few believe they will do it, especially with a majorly banged-up offensive.
"I was all set to pick the Ravens after researching Eli Manning's lack of success and getting a sense that the offense will play motivated after Marc Trestman's firing," wrote The Baltimore Sun's Edward Lee. "But the Ravens have so many injuries to significant players, and Manning did not have Odell Beckham Jr., Sterling Shepard and Victor Cruz to terrorize the secondary."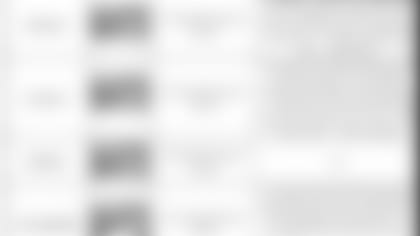 NFL History Says Firing Coordinators Leads To A Hot Streak
The Ravens may not have the prognosticators on their side, but they do have history.
Five teams have fired their offensive coordinator during the season over the last five years, which led to a combined 24-12 record (.667) after the move, according to ESPN Stats & Information. Only one team since 2012 finished with a losing record after an in-season fire.
Here's a review of the last five in-season offensive coordinator changes:
SEASON              TEAM                 FIRED                                  HIRED                                     W-L
2012                    Ravens                Cam Cameron                   Jim Caldwell                          5-2*
2015                    Rams                   Frank Cignetti                    Rob Boras                             3-1
2015                    Colts                   Pep Hamilton                     Rob Chudzinski                     5-3
2015                    Dolphins             Bill Lazor                             Zac Taylor                             2-3
2016                    Bills                     Greg Roman                      Anthony Lynn                       3-0
The Ravens are hoping they can repeat history, and see an immediate effect on their record just like 2012 when they went on to win the Super Bowl after firing Cam Cameron.
"Making the change just kind of sparked whatever it was that got us going," tight end Dennis Pitta said Wednesday. "Whether that was a sense of urgency or whatever it was, it got us going. Hopefully this will do the same thing. Hopefully we have a similar result, and we can go all the way to the Super Bowl. That would be nice."
The ONE Piece Of Good News On Otherwise Depressing Injury Report
Hallelujah, No. 6 overall pick Ronnie Stanley returned to the field Thursday after missing seven straight practices.
That means there's a chance the left side of the line can return to normal with Stanley manning the left tackle spot and fellow rookie Alex Lewis moving back to left guard next to center Jeremy Zuttah.
Could be an interesting week regarding the right side of the #Ravens offensive line in Mornhinweg's debut as OC. — Brian Bower (@sportguyRSR) October 13, 2016
Neither right guard Marshal Yanda nor right tackle Rick Wagner returned to practice.  There's also wide receiver Steve Smith Sr., linebacker C.J. Mosely and outside linebacker Elvis Dumervil who missed their second consecutive practice.
Zachary Orr Prepared to Take Over Headset Communication For C.J. Mosley
With Mosley's status looking more in doubt with each day that he misses practice, the Ravens have to make contingency plans.
Many expect Albert McClellan to move inside to help replace Mosley, but it will likely be Zachary Orr who takes over the headset that receives the play calls from the sideline and then communicates them to his defensive teammates.
"Obviously, when I'm out there with C.J., I haven't been doing it." Orr told Lee. "But whenever C.J. came out of a game, I was doing it. Even in my rookie year, I was doing it when I was in, late in the game. I had the headset and every day in practice, I had the headset with C.J. So I'm used to hearing the calls and relaying them.
"...When C.J. went out [last week], I did it in the latter part of the third quarter, and I don't think we'll have any problems. I think everything will go smooth."
Mike Holmgren Was Marty Mornhinweg's High School Coach
As Baltimore continues to learn about its new offensive coordinator and his 22 years as an NFL coach, there are several interesting tidbits you'd be interested in hearing from before he started his coaching career.
Mornhinweg had just moved to Oak Grove High School in Edmond, Calif., where they already had a quarterback, but Mornhinweg was so good that he won the starting role.
"The other kid's mom, oh boy, she didn't talk to me for a long time," Holmgren told The Baltimore Sun's Childs Walker. "Marty was an outstanding player. He was never very big, but he came in with tremendous skill."
Holmgren tried to get big-time colleges to recruit Mornhinweg out of high school, but his 5-foot-10 stature held him back and he ended up at Montana, then Division I-AA.
The two later reunited when Holmgren brought Mornhinweg to San Francisco as a training camp quarterback under the great Bill Walsh, and then again later when Mornhinweg was hired as an offensive assistant with the Packers.
Read much more on Mornhinweg's past here.