Terrell Suggs & Ben Roethlisberger Determined To Battle Each Other
Nine days after suffering a potential season-ending biceps tear, defensive leader Terrell Suggs was back on Baltimore's practice fields with his teammates, wearing a brace similar to the one worn by Ray Lewis in the 2012 postseason Super Bowl run.
Meanwhile in Pittsburgh, quarterback Ben Roethlisberger returned to the practice fields just eight days after knee surgery to repair his left meniscus. He was limited, but was already throwing to teammates.
The grizzled veterans have antagonized each other for 12 years, and both said their goal is to return to the lineup for another Ravens-Steelers clash on Nov. 6.
Does the rivalry provide extra motivation for a speedy return?
"Absolutely. Your greatest opponents always bring the best out of you," Suggs told the* *media Tuesday. "It is a good opportunity to come back and play against those guys. Everybody knows what it is riding on it, so it is going to be a big game. Like I said, I want to be a part of it."
Big Ben's return is more in doubt than Suggs'. Reports suggested it would take four to six weeks for Roethlisberger to play in a game, but he's trying to cut that to three weeks in order to play in Baltimore a week from Sunday.
Ordinarily, Roethlisberger says he wouldn't need to practice fully before playing in a game, but feels like he needs it this time around to test his knee. The Steelers are off the next couple of days for the bye week, but Roethlisberger wants to get on the field when the team resumes practice.
"Typically I would say no [I don't need to practice], but it would be nice because I need to know what I can and can't do," Roethlisberger said on 93.7 The Fan. "Mentally, no, I don't need it. But physically, just to know what I'm capable of doing. … I think in this situation it would be smart to get a good, full practice in."
Roethlisberger responded to former Ravens linebacker and current CBS analyst Bart Scott calling him a "drama king" for seemingly milking his injuries.
"A lot of people think I'm faking them or whatever," Roethlisberger said. "I don't know why [the perception exists]. I know, my teammates know, my trainers, my family, the stacks of medical records ... not a lot of embellishing going on."
Nobody is accusing Suggs of being a drama king, especially after he said that playing with a biceps tear is not just a "pain tolerance" thing, but a "win tolerance" thing.
Then Suggs gave what has to be the best quote of the year …
Best Sight Of Tuesday's Practice: Healthy Offensive Line
As wonderful as it was to see Suggs back on the field Tuesday, it wasn't even the best sight of practice.
That award belonged to the offensive line, which had its full starting unit together for the first time since Week 3. Pro Bowler Marshal Yanda (shoulder) practiced along with No. 6 overall pick Ronnie Stanley (foot) and the other starters.
"The entire offensive line group being on the practice field was an encouraging sign for a Ravens offense that was held to an embarrassing 42 yards in the second half of the Jets loss," added WNST's Luke Jones. "Baltimore has already used five different starting combinations along its offensive line this season."
My colleague, John Eisenberg, wrote that the key to the Ravens getting out of their "dark place" is the offensive line getting healthy and playing up to its ability. 
"Since injuries created a lineup merry-go-round up front, the Ravens are 0-4. That's not a coincidence," he wrote. "Nothing is going to change unless the Ravens can run better and give [quarterback Joe] Flacco more time to throw. Offensive Coordinator Marty Mornhinweg hasn't won a game since he took over, but a solid, healthy, functioning offensive line can work wonders."
There Are No Great NFL Teams This Year
The Ravens are fortunate to be just one game out of first place in the AFC North after dropping four straight. The division doesn't have a dominant team, which puts the 3-4 Ravens in the mix for the top spot.
The lack of a dominant team isn't unique to the AFC North, however. A quick look at NFL division standings will tell you that, with the only exception being the New England Patriots in the AFC East. There are no undefeated teams left this season, compared to five at this time last year.
The websites used an Expected Points Added (EPA) metric to illustrate that no team is truly excelling on both sides of the ball. In the ESPN graph below, the goal is for teams to be in the upper-right portion of the upper-right quadrant, but nobody really occupies that space.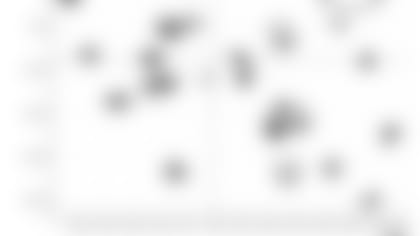 FiveThirtyEight.com took the graph one step further by showing teams' EPA through the first seven weeks since 2006.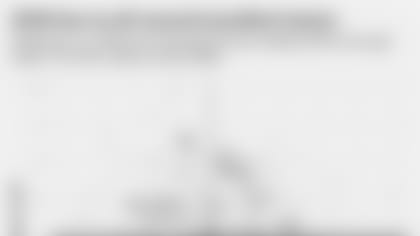 "If you take the average of each team's offensive and defensive EPA as a rough measure of aggregate strength, the highest-ranked team in 2016 is the Eagles at 28.0," wrote Chase Stuart. "However, of the 353 teams from '06 to '16 through seven weeks, that ranks as just the 33rd-best score. In other words, over the previous 10 years, there was an average of 3.2 teams per season that fared better than 2016's top team. On the other hand, there are no truly dreadful teams, either.
"Parity may be a selling point for the league, but that doesn't make it pretty."
Ravens Nearing Bottom Of Power Rankings
If they're not careful, the Ravens could find themselves next to the winless Cleveland Browns at the bottom of these NFL national power rankings. Baltimore's already close in a few, with two outlets ranking the team as the fifth worst in the league.
The Ravens' average spot is 22.7 in the lists below.
ESPN: No. 21 (moved down three spots) 
"The Ravens have lost four straight games for the first time since 2007 (when they lost nine straight), so this Week 8 bye probably couldn't have come at a better time. QB Joe Flacco has a lot to figure out: He has just two touchdown passes in his past five games."
Fox Sports: No. 21 (moved down two spots)
"The Ravens were the most overrated 3-0 team in the NFL thanks to their cake walk of a schedule. Now that they've faced marginally better teams, they've fallen apart."
Bleacher Report: No. 22 (moved down five spots)
"The Ravens aren't using a pistol to shoot themselves in the foot anymore. They've upgraded to a rocket launcher. Everything they do on offense blows up in their face. Then, the defense finally breaks and bad things happen. It's comical."
NFL.com: No. 23 (moved down four spots)
"After closing the deal on three close contests to start the season, the suddenly 3-4 Ravens can't buy a clutch win. The good news: No one is running away with the AFC North right now."