Which 2-2 Teams Are the Most/Least in Trouble?
We're a quarter of the way through the season and the NFL is certainly accomplishing its goal of parity.
There's only one unbeaten team, four winless teams and a whooooole lot in the middle. There are 13 teams that are 2-2, which leaves 14 just one game above or below the .500 mark.
While we're starting to see some teams separate, it's not yet clear what to make of the many teams in the middle of the pack.
So, the folks at Sports Nation asked fans to vote on which 2-2 team is most in trouble. Only five options were given: Ravens, Dallas Cowboys, New England Patriots, Oakland Raiders and Tennessee Titans.
Unfortunately, the Ravens led the way with 37 percent of 29,762 votes cast.
I can't read the minds of nearly 30,000 voters, but I'm guessing many believe the Ravens are in the most trouble because of the margin of losses the last two weeks (54 points), the team's league-leading injured reserve list (16 players) and the offense's struggle to sustain drives or score points (15 per game is second worst in NFL).
Interestingly, the team perceived to be in most trouble behind the Ravens is their upcoming opponent this week. The Raiders came in second with 21 percent of the votes, followed by the Patriots. Oakland has lost starting quarterback Derek Carr for two to six weeks, and New England currently has the worst defense in the NFL, giving up 456.8 yards per game.
Here are the full results: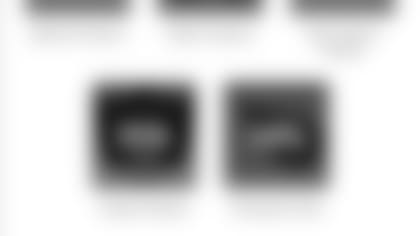 Ravens Continue to Fall Down National Power Rankings
It wasn't as big of a drop as last week (average of 8.5 spots), but the Ravens continue to fall down the national power rankings below. This week, it was by an average of 4.8 spots.
ESPN.com: No. 22 (down four)
"After recording eight interceptions and eight sacks between the first two games of the season, the Ravens have recorded just one pick and one sack in the two games since. With the offense sputtering, Baltimore will need the defense to be as disruptive as possible."
Yahoo! Sports: No. 22 (down six)
Frank Schwab: "The Ravens fell behind early, so I understand they got knocked off their game script. Still, a nine-carry, 82-yard stat line for Alex Collins is silly. If he doesn't get 20 carries next week for this toothless offense, something is wrong. He looks pretty good."
Bleacher Report: No. 23 (down 11 spots from last week) 
Chris Simms: "Is the Ravens defense still a top-tier unit? Yes, but there's only so long it can hold down the fort. The Ravens offense is atrocious, and it's costing the team games. … Right now, the defense is banged up and can't hold things down. That's why we've seen two blowout losses in a row."
NFL.com: No. 23 (down three)
Elliot Harrison: "Many blamed the Ravens' epic loss in London last week on poor travel preparation. Perhaps jet lag is why this group fell flat for the second week in a row. To be clear, Baltimore has been outscored by 54 points over the last two games after winning the first two by a combined score of 44-10. Joe Flacco's performance will be carved up by everyone from newspapers to MySpace, too. After throwing for 28 yards overseas, Flacco dropped back over 50 times against the Steelers, with only 235 yards, two interceptions and four sacks to show for it. The Ravens averaged 3.9 yards per pass play. Yeesh."
USA Today: No. 25 (down three) 
"They've outscored Ohio-based teams (both ranked lower) by 34 points. Baltimore has now been beaten by 54 points in its two other contests."
CBSSports.com: No. 25 (down two)
Pete Prisco: "Their offense is woeful. The line is putrid. The injuries might be too much to overcome."
Watch for Raiders to Lean More on RB Marshawn Lynch
After losing their franchise quarterback to a back injury, the Raiders may lean more on their free agent addition of running back Marshawn Lynch to try to beat the Ravens this week.
Lynch came out of retirement this offseason, and his return started strong, but then fizzled. He rushed for 76 yards in Week 1, but only added another 75 in the next three games combined.
The Denver Broncos held Lynch to 12 yards on nine carries last week, and he only gained 18 yards on six carries against the Washington Redskins the previous week. Those certainly aren't the numbers we were accustomed to seeing during his Seattle Seahawks days when he gained for more than 1,200 yards in four consecutive seasons (2011-14).
"At a time when many assume Adrian Peterson has lost his fastball, it's fair to wonder whether Lynch, after a year out of football, also has. While the Raiders have a good offensive line (although not good enough to keep from getting their quarterback's back broken), they currently don't have their starting quarterback. Which means that opposing defenses will load up the box in an effort: (1) to take Lynch away; and (2) to force EJ Manuel to beat them."
Trevathan's Suspension Reduced, Making Him Available for Ravens Game
Trevathan's suspension came after he delivered a vicious and illegal helmet-to-helmet hit to Green Bay Packers receiver Davante Adams Thursday night. Adams was carried off the field on a stretcher and spent the night in the hospital. Trevathan was penalized, but not ejected from the game.
Jones: Ravens Defense Not Playing Nearly Well Enough … More Thoughts
With so much attention going to the Ravens offense after scoring just 16 points this week, WNST's Luke Jones points out that the defense needs to step its game up as well.
Of course, the defense has been hurt with the losses of defensive linemen Brandon Williams and Brent Urban. It has also played a lot of snaps with the offense unable to sustain many drives beyond three plays (of 48 offensive drives, 22 of them have lasted three plays or less). But those factors aren't enough to explain the defense's underwhelming play, says Jones.
"Even acknowledging the injuries and the poor offense, Dean Pees' defense ranks 14th in points allowed per game, 21st in total yards per game, 16th in passing yards per game, and 20th in yards per carry allowed," Jones wrote. "That's not nearly good enough considering the many resources used on this defense."  
Jones gave 12 thoughts about the Ravens this week, which you can read here, and I pulled out a few below:
"John Harbaugh has received plenty of fair criticism for his use of challenges over the years, but give him credit for being on top of the Eric Weddle interception that followed a non-catch from Antonio Brown. If only the whistle hadn't blown before an easy return for a touchdown."
"He had a rough game against Jacksonville, but I didn't quite get Tyus Bowser* *playing only eight defensive snaps against the Steelers. It's not as though the other young outside linebackers have established themselves as consistent options and he was very good against Cleveland in Week 2."
"I couldn't help but think Harbaugh's expressed frustration over Jaylen Hill's slow-healing hamstring injury Monday had something to do with the struggles of Lardarius Webb at the nickel spot. There's certainly a role for Webb in this defense, but he's being exposed in pass coverage."