Baltimore Ravens vs. Green Bay Packers Game Predictions
Analysts are virtually split in predicting Sunday's winner between the "perplexing" Ravens and Aaron Rodgers-less Green Bay Packers, as 24 pundits below picked Baltimore while 27 chose Green Bay.
NFL.com's Elliott Harrison called the Ravens perplexing because their margin of victory is a whopping 21.8 points per game, which is the highest in the NFL. But their margin of defeat is 13.6 points per game, which is the seventh highest.
While Baltimore won't face the All-Pro Rodgers, there seems to be growing optimism about his backup's ability to win. And playing a backup quarterback hasn't always meant victory for Baltimore, as its* *2-2 against them this year.
"The word out of Packerland last week after beating the Bears is the offense has adjusted to Brett Hundley," wrote Sporting News' David Steele. "Maybe, although if he has to play without any running backs this week, with his top two getting hurt last week, there's only so many adjustments they can make. The Ravens better have discovered some offense during the bye week. If Danny Woodhead does return from his opening-day hamstring injury, they might have."
There's plenty of reason to believe the Ravens will get the victory and even out their season at .500. Here are four that pundits gave:
1)    *They're rested coming off the bye.2)    The Ravens' sixth-ranked defense will be too much for Hundley.3)    Baltimore's healthier than Green Bay, as the Ravens are getting players back from an early onslaught of injuries while the Packers continue to lose key starters on top of already missing Rodgers.4)    *The Ravens are in a near must-win situation.
"The Ravens are healthier than the Packers and have a better defense and special teams. Even though this is a road game, the Ravens can't call themselves playoff contenders if they can't beat the Aaron Rodgers-less Packers," wrote The Baltimore Sun's Jeff Zrebiec.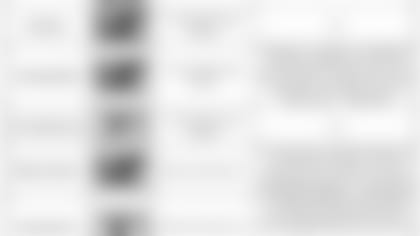 Steelers Crush Titans on Thursday Night Football ... But Maybe That's a Good Thing?
It is absolutely painful to watch the division rival Pittsburgh Steelers steamroll any opponent, which is why it was difficult to take in their 40-17 pounding of the Tennessee Titans on Thursday Night Football.
Even wide receiver Antonio Brown made a helmet catch that was so amazing that you hate/respect him even more.
But maybe the Steelers' win was a blessing in disguise?
A case can be made that it actually helped the Ravens because the Steelers already had a 98 percent of winning the AFC North before Thursday's win, according to ESPN analytics. Pittsburgh is now 8-2 with a 3 ½-game divisional lead.
With a nearly 100-percent lock on the division (though the Ravens would never concede that), it means the Ravens' most likely route to the postseason is through one of the two wild-card spots, one of which Tennessee currently occupies with a 6-4 record. The Ravens would benefit if both the Titans and Buffalo Bills, the current fifth and sixth seeds, respectively, faltering down the stretch.
Soooo, thank … you …. Pittsburgh?
Ravens Face NFL-High Backup Quarterbacks
Sunday's game against Hundley will mark the fifth time the Ravens face a backup quarterback this season, which is the most in the NFL this year, according to the Elias Sports Bureau.
That won't be the end of the streak either.
The Ravens will also take on the Houston Texans' Tom Savage and Indianapolis Colts' Jacoby Brissett instead of Deshaun Watson and Andrew Luck. They could face another, depending on who the Cleveland Browns choose to start in Week 15 between DeShone Kizer, Kevin Hogan and Cody Kessler.
As such, Baltimore is favored to win five of its last seven games, but it doesn't guarantee victory.
Baltimore has already lost to two quarterbacks who didn't begin the season as starters: the Chicago Bears' Mitchell Trubisky and Minnesota Vikings' Case Keenum. The Ravens have beaten the Oakland Raiders' EJ Manuel and Miami Dolphins' Matt Moore.
While Baltimore has caught a break in terms of not having to play starting quarterbacks, Ravens Defensive Coordinator Dean Pees says that facing backups is still challenging.
"Everybody thinks, 'Oh, you are playing the backup; that is no big deal,'" he said. "It is a big deal.
"Even though the other quarterback was the starter and is real good, you kind of had an idea of what he does. Playing a backup – especially if he does not have a lot of game footage – is sometimes hard, because you do not know all the habits and things that he has and how he is reading things."
PFF: Ravens Have Fifth-Best Special Teams Unit
The five teams ahead of Baltimore are the Minnesota Vikings, Philadelphia Eagles, San Francisco 49ers and Miami Dolphins.
"The Ravens are always going to be in this conversation for one reason: Justin Tucker," wrote PFF's Eric Eager. "The all-world kicker hasn't had the crazy season beyond 50 yards that we're used to ('only' 3-of-5 from that distance), but is 14-of-15 from inside 50 yards and is among the leaders in average starting field position allowed (22.8) on kickoffs."
But it's more than just Tucker.
"Michael Campanaro has provided juice as a punt returner, averaging 13.8 yards per return and scoring a touchdown against the Bears, while Sam Koch has generated a touchback on only two of his 48 punts through nine weeks," Eager wrote.
Ronnie Stanley Makes List of Top 25 Players Under 25 Years Old
We are starting to see the emergence of the NFL's next generation of stars, and left tackle Ronnie Stanley is one of them, says ESPN.
The website looked at the 25 best players who are 25 years old and younger, and the list included Philadelphia Eagles quarterback Carson Wentz, Los Angeles Chargers defensive end Joey Bosa, Kansas City Chiefs cornerback Marcus Peters, Jacksonville Jaguars cornerback Jalen Ramsey and Dallas Cowboys running back Ezekiel Elliot.
Stanley, 23, was rightfully named among the group.
"It's tough finding worthy offensive linemen younger than 25, but Stanley has shown enough through his first 21 starts to earn a spot on the list," wrote ESPN's Mike Sando. "The Lions' Taylor Decker could have been a candidate after also stepping into the lineup as a rookie, but an injury intervened."