Houston Texans vs. Baltimore Ravens Picks
Here's something we really haven't seen this year. The Ravens (5-5) are the overwhelmingly popular pick for their upcoming matchup.
Of the 51 pundits below, a whopping 50 believe Baltimore will take down the Houston Texans (4-6) on Monday Night Football. USA Today's Lindsay Jones is the sole woman going out on a limb and picking the Texans.
Here's what everyone else foresees:
1)     A lather, rinse, repeat-type performance for the Ravens defense. It manhandled Green Bay Packers quarterback Brett Hundley last week and is expected to do the same to Texans backup Tom Savage. "Houston is simple in the pass game, and that's a concern against coordinator Dean Pees and the Ravens defense," wrote Bleacher Report's Chris Simms. "Pees is creative and great at breaking down opposing offenses—plus he gets an extra day to analyze things."
2)     An 11-1 record at M&T Bank Stadium in primetime for Head Coach John Harbaugh. "After waiting so long for a Monday night home game, the Ravens are primed to take care of a banged-up guest," wrote The Baltimore Sun's Jeff Zrebiec.
3)     A Texans offense that relies too much on one man: wide receiver DeAndre Hopkins. "He's about it," wrote The Sun's Edward Lee. "The Ravens defense will spend a lot of energy containing Hopkins."
4)     A Ravens defense that has only gotten more dominant the healthier it's been, especially since Brandon Williams has returned. "Yes, a shutout is a shutout, and three shutouts are three shutouts," wrote Sporting News' David Steele. "Also yes: The Ravens' defense has accomplished this against some dreadful offenses in the Bengals, Dolphins and Packers. But that means the defense is doing what it's supposed to do."
5)     A potentially big game for Flacco, as he faces the league's 26th-ranked passing defense. He might be throwing the ball plenty because the Texans also own the seventh-best rushing defense. "I'll take Joe Flacco over Savage," wrote Simms.
6)     A Ravens team with momentum on their side. "Every year, a team hovering near .500 finds the gas pedal. Why not the team that has throttled its way to three shutouts in 10 games?" asked ProFootballTalk.com's Mike Florio.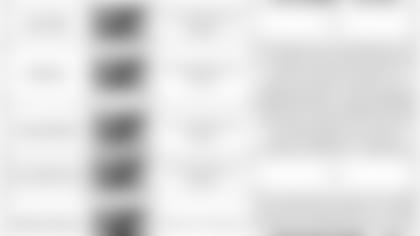 Watch Out for Those Pesky L.A. Chargers, Who Are Breathing Down Ravens' Neck
Oooooo, those L.A. Chargers are pe-e-e-e-sky.
They started the season an abysmal 0-4, but have won five of the last seven, including last night's 28-6 trouncing of the Dallas Cowboys.
Chargers quarterback Philip Rivers absolutely carved up the Cowboys defense on Thanksgiving. He finished 27-of-33 passes for 434 yards, three touchdowns and no interceptions. He completed eight passes of 20 yards or more.
The win gives the Chargers an overall 5-6 record, just one game behind the Ravens. And if Baltimore were to falter Monday night, it would come down to tiebreakers for the final AFC wild-card spot.
The same goes for several other 4-6 teams if they win Sunday, including the Buffalo Bills, Miami Dolphins, New York Jets, Cincinnati Bengals and Oakland Raiders. This week's opponent, the Texans, are also 4-6.
The Ravens still control their own destiny, but the surging Chargers don't give them much room for error.
"The schedule sets up for Rivers & Co. to make a run toward January," wrote NFL.com's Kevin Patra. "L.A.'s remaining schedule: vs. Browns, vs. Redskins, at Chiefs, at Jets and vs. Raiders. With a weak AFC field, the Chargers have the talent on both sides of the ball to overcome the disastrous early-season start and make the playoffs. Only one team has started 0-4 and made the playoffs: the 1992 Chargers."
Keep an Eye on Ravens Offensive Line as Jadeveon Clowney Tries to Feast
The Ravens were hoping to get franchise left tackle Ronnie Stanley back after missing the Green Bay Packers game with a concussion. But not only has he not returned to practice as a full participant yet, but right tackle Austin Howard didn't participate as he deals with an ailing knee.
"For quarterback Joe Flacco, this isn't the best time for both Baltimore Ravens offensive tackles to be banged up," writes ESPN.  "Houston's Jadeveon Clowney, one of the NFL's hottest pass-rushers, comes to Baltimore on Monday night."
The Ravens released an estimated injury report Thursday, but they really didn't practice because Head Coach John Harbaugh gave them the day off to celebrate Thanksgiving since they have an extra day to prepare for Monday night.
That said, they did practice Wednesday, and during the portion open to media, Howard was missing.
"Feeling pressure has been a way of life for Flacco this year," wrote ESPN. "There hasn't been many times where Flacco has had time to progress through his reads, set his feet and fire the ball downfield. His average time in the pocket this season has been 2.21 seconds, which ranks 30th in the NFL.
"Now, with Clowney coming to town, Flacco will have to get the ball out as quick as ever, especially if one or both starting offensive tackles are sidelined."
Who Has the Edge? Texan-Ravens Scouting Report
As he does every week, Zrebiec offered a detailed scouting report for the upcoming matchup between the Ravens and Texans, and I've pulled out a few thoughts below. Zrebiec predicts a 20-17 win for Baltimore.
"A 'Monday Night Football' audience will get a glimpse at the NFL's worst passing offense statistically. The Ravens are averaging just 165.2 passing yards per game. … With nine touchdown catches, receiver DeAndre Hopkins is proving again that he's one of the league's best."
Edge = Texans
"It's suddenly become a struggle in recent weeks for the Ravens to get their run game going. … Veteran Danny Woodhead will be more involved each week. … The Texans are averaging 128.5 rushing yards per game, the sixth most in the league."
Edge = Texans
"The Ravens still rank 26th in the NFL against the run, but that standing looks more and more deceiving these days. … [Houston] is a really good group. The Texans are giving up the fifth-fewest yards per carry in the NFL (3.7), and their three rushing touchdowns allowed are a league low."  
Edge = Texans
"Only the Jacksonville Jaguars are allowing fewer passing yards per game than the Ravens' 185.2. The Ravens lead the league with 16 interceptions. It will be interesting to see whether the Ravens have their top corner, Jimmy Smith, shadow DeAndre Hopkins all game. … The losses of pass rushers J.J. Watt and Whitney Mercilusand inside linebacker Brian Cushing have taken a toll on the Texans, who are giving up 26.2 points per game."
Edge = Ravens
"If you expected Ravens running back Terrance West to be enraged about being a healthy scratch for Sunday's game at the Green Bay Packers, he is not playing that game," wrote Lee. The former Northwestern High and Towson University standout did not offer much three days after being deactivated before the 23-0 shutout win despite being fully recovering from a left calf injury that had sidelined him for five consecutive games. 'Anytime I'm not on the field, I'm disappointed,' he said when asked for his reaction to the surprise scratch. It marked only the second time that West had been a healthy scratch as a member of the Ravens and the first time since Nov. 22, 2015." [The Baltimore Sun]