46 Ravens-Bengals Game Predictions
The Pittsburgh Steelers are applying the pressure.
With their dominant 28-7 win over the Indianapolis Colts on Thanksgiving night, the Steelers now have sole possession of first place in the AFC North unless the Ravens knock them off their perch with a win over the Cincinnati Bengals Sunday.* *
Can Baltimore take back the top spot? Most analysts think so.
Of the 46 predictions below, only two pundits say the Bengals will pull off an upset at M&T Bank Stadium. That leaves a massive 96 percent saying the Ravens will get the much-needed division win.
The Bengals are currently enjoying a five-game winning streak over Baltimore. To put that in perspective, ESPN's Jamison Hensley points out that only 14 players on the Ravens roster today participated in the last Baltimore victory on Nov. 10, 2013.
But the Bengals' underwhelming play and banged-up starting roster might be too much to overcome to extend their streak.
"There's no A.J. Green. There's not even a Giovani Bernard. Baltimore's defense can handle whatever pieces — Tyler Eifert, Jeremy Hill and so on — remain. … Joe Flacco should enjoy a clean pocket with an underperforming line in town. Remember: Geno Atkins, Carlos Dunlap and crew are just four sacks away from being the worst quarterback-hunting defense in football. It's a crying shame given all that trench talent."
All 46 game predictions are below: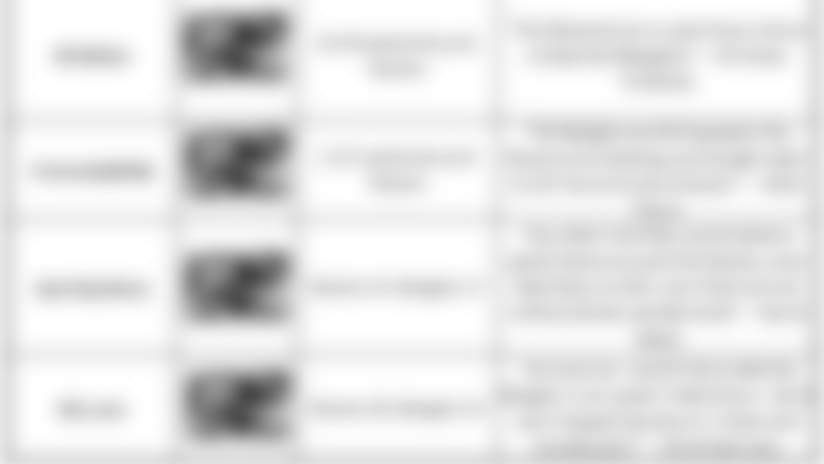 J. Smith In Danger Of Missing Second Consecutive Game
You'll notice that many experts cited the loss of Green as a reason to predict a Ravens win.
What they failed to mention is the impact on the Ravens defense if top cornerback Jimmy Smith misses his second consecutive game with a back injury, which looks increasingly likely. Smith may be the defensive player the Ravens could least afford to lose.
Yesterday, Smith missed his fourth of the last five practices, even after Head Coach John Harbaugh expressed optimism he could return to the field on Thanksgiving. This starts a similar trend to what we saw last week before Smith missed the Dallas Cowboys game. 
"Harbaugh has expressed optimism at a couple different points regarding his status, but you do wonder how long the back issue could linger," wrote WNST's Luke Jones.
The good news is that guard Marshal Yanda (shoulder), outside linebacker Elvis Dumervil (foot) and defensive tackle Brandon Williams (hand) all fully participated yesterday. Tight end Crockett Gillmore (thigh) and defensive tackle Timmy Jernigan (shoulder) were both limited.
Will Campanaro Be Moved To Active Roster This Week?
"Campanaro is healthy, and he's looked good in practice, by all accounts," Zrebiec wrote. "The Ravens didn't bring back Campanaro – and he didn't decline to work out for other teams to sign with the Ravens – so he'd spend the rest of the year on the practice squad."
Despite many outsiders' complaints about veteran Devin Hester's performance in the return game, Campanaro's potential promotion wouldn't necessarily spell the end of Hester as the kick returner, says Zrebiec. Hester is ranked second in the league with a 26.6-yard kickoff return average.
But Campanaro could help as a punt returner and in the slot as a receiver on offense.
"On the surface, keeping Hester just to return kickoffs doesn't look like a good use of roster space, but the colder it gets and the harder it is to kick the ball through the end zone, the more returns there figures to be," Zrebiec wrote.
"The Ravens could create one roster spot by moving running back Lorenzo Taliaferro to injured reserve. He's dealing with a hamstring injury and it's tough to carry four running backs anyway."     
Weddle Named One Of NFL's Best Free-Agent Success Stories
General Manager Ozzie Newsome knows the perils of building a team through free agency. He's seen what has happened to other teams that bomb in the draft and dole out big money in March.
That said, a couple free-agent additions here and there to supplement a strong foundation can make a big difference. The signing of safety Eric Weddle has done exactly that, helping transform the Ravens defense into the No. 2 overall-ranked unit, No. 1 against the run and No. 7 against the pass.
"When the Chargers neglected to honor Weddle's wish of retiring with the organization, he defected to Baltimore with a Steve Smith-sized chip on his shoulder," wrote Wesseling. "Following Smith's lead, he's playing at an All-Pro level in his twilight years."
According to Pro Football Focus, no safety has played better than Weddle this season. He is the highest-graded safety overall, getting strong marks both against the run and in coverage.
Perriman Reacts To Getting Zero Targets Last Week
When was the last time receiver Breshad Perriman finished a game healthy with zero targets?
The second-year receiver can't remember if that's ever happened before last week's game in Dallas.
"It is what it is," Perriman told The Baltimore Sun's Edward Lee. "Unfortunately, stuff like that happens when you go through games where you may have one, two or even zero catches. You just play the cards you're dealt. That's basically it.
"Any receiver wants the ball. So you get a little frustrated, but you can't let that affect you too much or that will throw the whole game off for you. So I tried to stay focused, and if it came my way, I'll make the best of my opportunity. But I was fine."
The quiet afternoon came a week after Perriman notched his first NFL touchdown against the Cleveland Browns, finishing the day with 64 receiving yards on three catches. Perriman credits the Cowboys defense for not allowing him to build momentum.
"I just think the routes that I was running, they played perfect coverage," he said. "It's not like they were singling me out to take me out of the game. They had the perfect coverage for every route that I ran."
Black Friday Gift For Ravens: Industrial-Grade Duct Tape
Today is Black Friday – the best shopping day of the year (in terms of deals, not crowds).
So, ESPN came up with one Black Friday gift for each NFL team this year, and Hensley is giving the Ravens industrial-grade duct tape.
"This will help the Ravens hold together a banged-up offensive line," Hensley wrote. "Four of five starters have missed at least one game due to injury, and the Ravens have had different lineups for seven straight games. It has gotten so bad that Pro Bowl [right] guard Marshal Yanda has shifted to [left] guard because it will allow him to be most effective with a left shoulder injury. The injuries along the offensive line are a big reason for the Ravens' struggles to run the ball and protect quarterback Joe Flacco"