51 Predictions for Critical AFC Ravens-Titans Game
Most pundits think the Ravens will come back down to earth after a 40-0 stomping of the Miami Dolphins last week.
"As uplifting as the rout of the Miami Dolphins was, Tennessee is much more balanced on offense and defense," wrote The Baltimore Sun's Edward Lee. "And the Titans are coming off a weeklong bye for players such as Marcus Mariota and DeMarco Murray to get healthier, and are 7-2 in their past nine games at home."
Many agree with Lee, as a whopping 44 of the 51 analysts below are predicting a Titans victory. Vegas has the Ravens as 3.5-point underdogs.
The Ravens will fight mightily to prove doubters wrong because this matchup will have a profound impact on the battle for AFC wild-card spots. With a win, Baltimore's playoff odds jump to 61 percent,* *while a loss would drop them to 29 percent, according to ESPN.
Baltimore has gotten off to a strong start in terms of beating wild-card contenders, including wins over the Dolphins and Oakland Raiders. Beating the Titans would be another step toward securing one of those spots if the Pittsburgh Steelers continues their lead in the AFC North.
So far this season, the Titans have leaned upon their eighth-ranked rushing attack on offense, which will be a nice test for the Ravens' inconsistent rush defense that wants to prove last weekend's rebound against Miami was legit with a healthy Brandon Williams.
To go along with that strong ground-and-pound game, the Titans have a healthier Mariota, who can make plays with his arm and legs.
"As much as I respect the toughness and the physicality of the Ravens, I don't know that their 30th-ranked run defense will hold up against the Titans running game," wrote The Bleacher Report's Chris Simms. "Tennessee isn't running the ball as well as last year, but it's still a good running team. Marcus Mariota appears to be back to 100 percent too, so that's going to give the Titans a nice complement in the passing game.
"Again, it's hard to trust the Ravens offense. To win, Baltimore will need its defense to dominate like it did last week against the Miami Dolphins. I don't see that happening."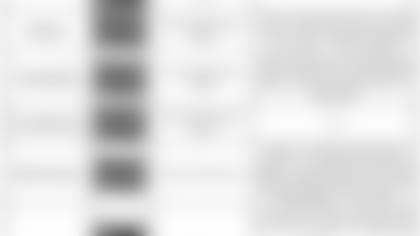 With Deshaun Watson's Season-Ending Injury, Ravens Continue String of Games Against Backup QBs
It all started back in Week 5.
That was the beginning of a long string of backup quarterbacks the Ravens would face this season.
And with news coming out of both Indianapolis and Houston that their starting quarterbacks are done for the season, the trend will continue.
The Ravens have already faced four quarterbacks that started the season as backups, and now three more backups will be added to the list.
Week 5 at Raiders: Derek Carr ----------------------------------------> EJ Manuel
Week 6 vs Bears: Mike Glennon -----------------------------> Mitchell Trubisky
Week 7 at Vikings: Teddy Bridgewater/Sam Bradford ------> Case Keenum
Week 8 vs Dolphins: Ryan Tannehill/Jay Cutler -----------------> Matt Moore
Week 11 at Packers: Aaron Rogers -------------------------------> Brett Hundley
Week 12 vs Texans: Deshaun Watson ------------------------------> Tom Savage
Week 16 vs Colts: Andrew Luck -----------------------------------> Jacoby Brissett
"Whether or not this will ultimately help the Ravens to the playoffs is debatable," wrote ESPN. "Baltimore is 2-2 in those games against former No. 2 quarterbacks.
"One of the Ravens' strengths has been their pass defense. Baltimore is No. 5 against the pass this season, holding teams to 184.5 yards passing per game and making a league-high 12 interceptions."
Watson injury came after the rookie had an incredible four-touchdown performance against the Seattle Seahawks and their renowned Legion of Boom.
He was just named the Offensive Player of the Month in October, and was not only being talked about as a Rookie of the Year candidate, but even the league's MVP. Nobody likes seeing such awful news for an up-and-coming bright stars, including Ravens players.
NFL Injury Stats Reveal a 'Problematic Trend'
While the Ravens have faced a mountain of injuries this year, they are far from alone.
TheMMQB.com's Conor Orr took a deeper dive into NFL injury stats, and found a "problematic trend."
Not only are there eight "face of the franchise" season-ending injuries this year – which the Ravens haven't suffered this season (knock on wood) – but overall injuries are up.
Orr looked at players on injured reserve, injured reserve-designated for return, the PUP list and the non-football injury list by Nov. 1 in each season over the past five years, and here's what he found:
"If this is simply bad luck or, in the case of the larger IR total, a rise in administrative loopholes for general managers, it's striking the NFL at a time where it feels vulnerable," wrote Orr.
Jets Do Ravens a Solid With Win Over Bills
Thank you, New York Jets.
The Jets (4-5) beat the Buffalo Bills (5-3) in a Thursday Night Football game that could have a major impact on the AFC wild-card race.
The Bills jumped out to a surprisingly fast 5-2 start to the season, but with the New England Patriots favored to win the AFC East, that meant the Bills had a strong hold on the fifth wild-card spot. After the Jets knocked them down last night, it gives the Ravens a better opportunity to win either of the two wild-card spots.
Former Ravens quarterback Tyrod Taylor had a solid game for the Bills, but in the end, it wasn't enough.
"Taylor put up season-high numbers (285 passing yards, 34 rushing), but couldn't lead an imbalanced Bills offense to victory, partly because LeSean McCoy didn't look like himself," wrote NFL.com's Jeremy Bergman. "Maybe it was due to a groin issue that briefly sidelined him in the first half. Or perhaps McCoy couldn't find the edge against the Jets' swarming D-line. But one week after his best outing of the year, the Jet killer was far from lethal, averaging just 2.1 yards per carry on 12 attempts, and was essentially pulled in the second half. The residual effect on the rest of the offense was clear."
Joe Flacco's Gnarly Ear Is the Perfect Halloween Gag
Joe Flacco's mangled ear that required stiches after the vicious hit he took to the head last week is na-sty, as you can see from this ESPN shot. (Sorry to all of you with weak stomachs.)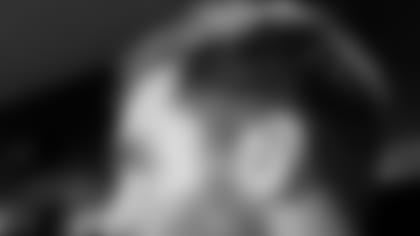 The timing of his gnarly ear lined up with Halloween. OK, that's a stretch. I'm sure Flacco would prefer a whole ear, but as Offensive Coordinator Marty Mornhinweg pointed out, Flacco might as well use it to his advantage to pull off the perfect Halloween gag.