47 Steelers vs. Ravens Game Predictions
All feels right in the world when most everyone doubts the Ravens.
It's a little twisted, but Baltimore relishes the underdog role, so there should be plenty of delight today because 31 of the 47 NFL pundits below predict a Ravens loss against the rival Pittsburgh Steelers this weekend. That's 66 percent betting against Baltimore.
Analysts are fully aware of the returns of key starters such as linebackers Terrell Suggs (biceps) and C.J. Mosley (thigh), right guard Marshal Yanda (shoulder), left tackle Ronnie Stanley (foot) and maybe even wide receiver Steve Smith Sr. (ankle). That's why some are predicting the best all-around game of the season from the Ravens.
But with or without quarterback Ben Roethlisberger, the majority of experts think the Steelers have too much firepower with receiver Antonio Brown and running back Le'Veon Bell for the Ravens offense to keep up.
One of the few to pick the Ravens was The Baltimore Sun's Mark Selig, who has a 5-2 record in picking Ravens games this season, and here's why:
"If the Ravens don't play well – coming off a bye and a four-game losing streak, and coming into a home game with their rivals – we can completely write them off," he wrote. "The Steelers won't be as urgent for a big performance. They can give up this game and remain in fine position to take a weak AFC North division once Roethlisberger is fully healthy.
"Still, it comes down to more than just 'Who wants it more?' The Steelers are a bit overrated because of their fantasy football value and because they can hit such a high ceiling at times. The Ravens will suppress that offense a bit and establish some offensive rhythm themselves, against a Steelers defense that has allowed big rushing performances in its two games."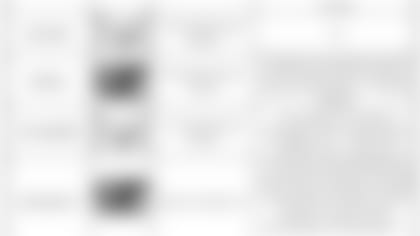 Smith Sr. Opens Door to Playing Sunday
Something tells me Smith Sr. would reaaaaally like to play in Sunday's grudge match.
After missing practice Wednesday, the veteran receiver was a surprise participant Thursday because he wasn't on the field during the early portion open to the media. He's missed the last two games after injuring his ankle against the Washington Redskins.
Friday's injury report will give us a better idea about his chances of playing in Sunday's Week 9 showdown, or if he is just getting warmed up for the Thursday night matchup three days later against the Cleveland Browns.
**Do Steelers Think Rivalry Against Ravens Has Changed?
While the Ravens-Steelers rivalry is still must-see TV, Suggs admitted earlier this week that the characters are different than in the past, changing the overall tone.
Gone are the days of trash talking between the Ravens' Ray Lewis, Ed Reed, Shannon Sharpe, Bart Scott and the Steelers' Hines Ward, Ryan Clark, Troy Polamalu and Joey Porter.
Turns out, Suggs isn't the only person to notice the difference. In the video below, while Roethlisberger also still sees this as an intense rivalry, he sees the changes in personalities too.
Ravens Concerned With Slowing Le'Veon Bell And Antonio Brown
The message is like a broken record: priority No. 1 on defense is stopping the run. If you can do that, you have a good chance of having success overall in slowing down opposing offenses.
For the most part, the Ravens run defense has been able to limit opposing running backs this season, including the Buffalo Bills' LeSean McCoy, the Cleveland Browns' Isaiah Crowell and the New York Giants' Rashad Jennings.
As such, Baltimore ranks No. 4 in the league in rush defense, allowing just 81.9 yards per game.
You don't have to tell that to Defensive Coordinator Dean Pees. Bell ranks fifth in the league in average yards per game (86.0) after returning from a three-game suspension to start the year.
"He's a unique, unique running back," Pees said Thursday. "One of the most patient guys I've ever seen. Just really exceptional. I think he's one of the best backs we've ever gone up against. He's a very patient runner. If you jump off the blocks too quick, he's going to make you pay. And the thing of it is, there's guys that are kind of patient runners and guys that are downhill runners. The difference with him is he's patient, and then when he bursts, he bursts. He can hit the hole quick. He's got great vision. The other thing is, he's a problem out of the backfield in the passing game. He's just a super talented guy, and I think he's different from most of the backs."
The good news is, as Lee points out, the Ravens have limited Bell in the past, allowing 100 rushing yards just once in five career meetings. It came in Pittsburgh last season (129 yards, one touchdown).
The Ravens will need to limit Bell again Sunday, and even if they do, they'll still need to worry about Brown, who ranks ninth in the league with 592 receiving yards. He also has five touchdowns.
But once again, there is good news here.
"Consider this: The Ravens have held Brown to one touchdown in 13 games (including playoffs)," wrote ESPN's Jamison Hensley. "Against the other 31 teams, Brown has averaged one touchdown every two games.
"Why have the Ravens been so successful in containing Brown? It starts with cornerback Jimmy Smith. The only time Brown has scored a touchdown against Baltimore was two years ago, when Smith didn't play. In Smith's seven games against Pittsburgh, Brown has one 100-yard game and no touchdowns."