Detroit Lions vs. Baltimore Ravens Picks
Both these teams have 6-5 records, and both are fighting for the sixth seed in their respective conferences. Both are expected to come out swinging with their best shot.
The Ravens' forte is their defense, while the Lions' strength is offensive firepower. Matthew Stafford is the NFL's fifth-ranked quarterback with 3,010 passing yards. He's coming off an ankle injury, but has had 10 days to rest and has been a full participant in practice.
Analysts are split as to which team's strong suit will muscle its way to victory, with 22 of the 51 pundits below picking Detroit.
"I have zero confidence in the Ravens offense, even against a Detroit defense that isn't great. That makes this a matchup of Stafford against the Ravens defense. I'll take Stafford to win that before I'll take Joe Flacco to win against anyone right now."
The defense will want to prove it can beat prolific veteran quarterbacks. So far, it's beaten up on Cincinnati's Andy Dalton, Cleveland's DeShone Kizer, Oakland's EJ Manuel, Miami's Matt Moore, Green Bay's Brett Hundley and Houston's Tom Savage.
"People are giving us all kinds of flak like it's our fault we had to play against the second-string quarterbacks," Ravens cornerback Jimmy Smith said, "but we'll get to go out and play against a really good one and hopefully show you what we're capable of doing."
ESPN dubbed it a "money ball" matchup. The website says the Ravens spent $45 million in signing bonuses and salary during the offseason to improve the defensive backfield. The Lions gave Stafford a record-breaking $135 million contract for five years.
While the Ravens' 32nd-ranked passing offense has struggled, Baltimore may be able to lean on its ground game against the Lions' 23rd ranked rushing defense and keep Stafford off the field. An early lead would be needed to accomplish that. The Ravens can't afford to get behind early and get into an offensive shootout.
That said, the Lions' passing defense isn't that great either (No. 23) and the Ravens defense can key in on Detroit's one-dimensional offense at home to try to limit it. If Baltimore can contain Stafford, it might be enough. There are some who believe Flacco will finally find his way.
"The Ravens don't do a lot on offense, but that defense is playing outstanding football," wrote CBSSports.com's Pete Prisco. "That will make it tough for Matt Stafford and the Lions. At some point, though, Joe Flacco has to start driving the ball down the field. Is this the time? I think he does here. Ravens take it."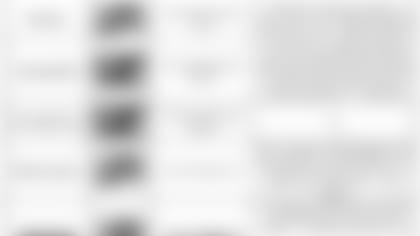 Skip Bayless Calls Ravens the 'Kryptonite' to Steelers and Patriots
Well, look who is giving the Ravens a compliment … and it's a pretty good one too.
Fox Sports' Skip Bayless has been a tough critic of Baltimore in the past, including arguing with on national TV, but now the "Undisputed" hot-take artist is giving the Ravens a little love.
With the New England Patriots and Pittsburgh Steelers the clear leaders in the AFC, Bayless sees the Ravens as their biggest potential thorn.
"I have had many, many TV battles with my man, T-Sizzle, but I respect the heck out of his game. And he is still playing at a very high level, which is why I find in a weaker AFC – you're always saying the AFC is so weak – it's New England and Pittsburgh, and maybe the Chargers are rising," Bayless says in the video below.
Bayless' confidence is bolstered by the defense ranking second in the league in points allowed and first in takeaways. The Ravens lead the league in turnover differential.
Flacco has never been one of Bayless' favorites. Even though the Ravens' passing game is the NFL's worst statistically, Bayless knows what Flacco is capable of if the Ravens reach the playoffs.
"Their offense is 31st in – overall in yards. OK. 31st," Bayless said. "And yet, Joe Flacco, in the postseason, is 10-5, with 25 touchdown passes to only 10 interceptions in the postseason. Again, a lot of that had to do with Ray Lewis and Ed Reed, and those are the good old days. But he is capable of good – do you think he's afraid to go to Foxborough?"
(The Ravens defense was ranked No. 16 the year Baltimore won Super Bowl XLVII. It didn't carry Flacco on the way to the franchise's second Lombardi Trophy.)
Will This Be Suggs' Final Year?
Head Coach John Harbaugh has said on more than one occasion that 35-year-old linebacker Terrell Suggs is playing some of the best football of his 15-year career.
ESPN wonders whether the 15th will be his last in Baltimore.
"Between the $4 million the team could save against the cap without him next offseason and the recent addition of young pass rushers, Suggs might be playing his final games for the Ravens this year," the website wrote.
The possibility isn't lost on Suggs.
"I would really love to be in one place my whole career. Not many players can say they did that," Suggs told ESPN. "But I also understand this is a business and that might not happen. I'm pretty much making my peace with it now. I'm preparing myself for it just in case. What will be, will be."
Suggs has seen both Jonathan Ogden and Ray Lewis retire with the team that drafted them. But he's also seen other Ravens greats have to finish their careers with other franchises, including Haloti Ngata and Ed Reed.
The Ravens have invested draft picks into younger pass rushers like Za'Darius Smith, Matthew Judon, Tyus Bowser and Tim Williams. But Suggs is still the clear front-runner both in leadership and production. He leads the team with 9.5 sacks.
"The questions about retirement have been increasing in recent years, especially after a second Achilles injury sidelined him for all but one game in 2015 and he totaled just 35 tackles in 15 games in 2016," ESPN wrote.
"Suggs takes it as a slight when asked whether he's going to walk away from the game soon. He has led the Ravens in sacks in four of the past five seasons in which he played more than eight games. Suggs mentioned this week that he doesn't feel his career has reached cruising altitude yet, and he's still ascending."
'Shame' Haloti Ngata Won't Play, Terrance West's Professionalism, Gregg Roman's Influence
Ravens players are hoping to see their good buddy Haloti Ngata make the trip with his team to Baltimore, but they also admitted they're not sad he won't actually suit up.
That makes sense, but it would've been a show for viewers.
"It's a shame Detroit Lions defensive tackle Haloti Ngata is out for the rest of the season with a biceps injury and won't get an opportunity to face his former team Sunday," wrote The Baltimore Sun's Jeff Zrebiec. "With Ngata potentially retiring this offseason, it would've been appropriate for him to take the field at M&T Bank Stadium one more time before his Ring of Honor ceremony."
Zrebiec shared more than a dozen other thoughts in his latest news, notes and opinions column. You can see them all here, and there are a few below.
"Harbaugh and team owner Steve Bisciotti have said on different occasions this year that while they view rookie fifth-round offensive lineman Jermaine Eluemunor as a nice prospect, he's not ready to play right now. Thus, I can't imagine the team will be overly patient with him as he works back from a shoulder injury. He'd be an immediate injured reserve candidate if the Ravens need a roster spot."
"That the Ravens essentially had five fullbacks/tight ends active Monday, and I'm including Patrick Ricard in that group, shows you how much influence senior offensive assistant and tight ends coach Greg Roman has on the game plan."
"[Terrance]* *West has had his maturity and professionalism questioned in the past, but Ravens officials are extremely pleased with how the running back has handled losing his starting job because of an injury and being a healthy scratch the past two games. West has been working hard on the scout team and has said and done the right things."