46 Analysts Unanimous In Ravens-Eagles Picks
I didn't know it was possible to get nearly 50 NFL pundits to agree on anything.
The impossible has happened, as all 46 of the analysts below are picking the Ravens to beat the Philadelphia Eagles Sunday.
It's a must-win December contest for Baltimore, while the Eagles have little to play for in terms of postseason life. Philadelphia hasn't been mathematically eliminated, but at 5-8 the team is considered a long shot for a wild-card spot.
"No rookie quarterback has ever beaten a John Harbaugh-coached team at M&T Bank Stadium, and the Eagles are 0-6 when rushing for fewer than 100 yards," wrote FoxSports.com's Peter Schrager. "Up against the Baltimore front seven? With Jimmy Smith in the lineup or not, I don't see it."
Philadelphia started hot at 3-0, but rookie quarterback Carson Wentz and a once-scary defense have cooled off. The Eagles haven't been good on the road, where they're 1-6 and the defense allows 25.7 points per game.
It wasn't surprising to see Philadelphia come back down to earth, as The Baltimore Sun's Mark Selig says they "weren't built to succeed this year." A rookie head coach and quarterback aren't typically expected to punch a postseason ticket, especially without highly-touted weapons or a dominant defense.
This is a game that could help the Ravens offense get back on track after a rough outing against the New England Patriots.
"Joe Flacco and Co. are usually a little too unbalanced; that could work in Baltimore's favor in Week 15," wrote Bleacher Report's Chris Simms. "Philadelphia just doesn't have the cornerback depth to run with speedsters like Breshad Perriman and Mike Wallace. Flacco will have a field day."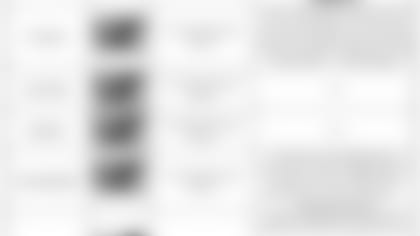 S. Smith Throws Helmet; Suggs Says Team Is 'A Little Messed Up'
Things got a little tense at the Under Armour Performance Center Thursday.
Wide receiver Steve Smith Sr. used both his hands to launch his helmet about 15 yards downfield and then kicked a football on the ground after quarterback Joe Flacco overthrew the fiery 37-year-old veteran on back-to-back passes during practice, according to multiple reports.
Smith reportedly walked to the corner of the indoor practice facility and sat by himself while Flacco and the offense carried on.
"According to you guys, you already know," he added while looking at reports on his phone in front of his locker. "Why am I going to comment if you already know? ... I don't have to explain anything to you. I can choose to do what I want to."
Per The Baltimore Sun, Head Coach John Harbaugh closed the practice session with an emotional speech at midfield that could be heard by reporters in the end zone. He implored his team to focus on the Eagles and clean up mistakes.
Reporters asked defensive leader Terrell Suggs what to make of Thursday's practice atmosphere, and, at first, he told the media, "I swear to God, ya'll make a big deal over the smallest things." But, Suggs also admitted the team is a little tense after Monday night's loss in New England.
"You've got to understand, we're all a little messed up," he said, per The Sun's Edward Lee. "It is December football, and we're all a little itchy. But yeah, we are moving forward. We're an emotional bunch because we really wanted that one [against the Patriots]. We were in the division lead [in the AFC North] and we controlled our own fate then, and now we've got to win out. We're just a little edgy, but I think it's good to be a little edgy in December."
Several Ravens have said on multiple occasions that their goal is to win their final three games in order to secure a playoff berth, and that mentality is contributing to a "feisty" atmosphere.
"A very feisty mood," Smith told CSNMidAtlantic.com's Clifton Brown in the one-on-one interview below. "We understand what's at stake. I don't think anything's a happy-go-lucky, kumbayah kind of atmosphere. It's very up front. We know what's at stake."
The offense has been inconsistent this season, which was on display in back-to-back games against the Miami Dolphins and Patriots. The unit looked unstoppable while putting up 38 points against Miami, but had to be spotted two special-teams turnovers to score its only touchdowns against New England.
Smith wants to forget all the bad, and focus on going all out down the stretch.
"We need to have short-term memory," Smith said. "Just pedal to the metal. Not allow what has happened, the negative things in the season, to paralyze us. Not rely on all the positives either. Just take everything we've had, throw it out the window, and balls to the wall."
All Three Coordinators Express Regret In Weekly Presser
Thursday's tense mood continued into post-practice pressers, when all three coordinators expressed regret for their role in Monday's loss.
"Man alive, we've got some work to do," Offensive Coordinator Marty Mornhinweg said as soon as he stepped to the microphone.
As the unit continues to search for a consistent identity, Mornhinweg expressed regret for not sticking to his game plan that included more rushing attempts. While it is perceived by many media members that Marc Trestman was fired in part for his lack of commitment to the running game, the Ravens have actually attempted nearly two fewer rushes per game under Mornhinweg.
Meanwhile, Defensive Coordinator Dean Pees refused to point the finger at any of his players for the big plays his unit gave up. He commended safety Eric Weddle for shouldering blame on the 79-yard New England touchdown, but Pees pointed to another play that he says was his fault.
"I had a call in there that I would like to have back, where I put C.J. on a running back, and I should have given him more help," he said. "So I'm responsible for that. I'm not happy with myself for what I did there. I should have had a check when they went to empty and not put him in that position, and I did."
Finally, there was Special Teams Coordinator Jerry Rosburg, who took blame for the release of veteran returner Devin Hester.
"I take responsibility for this happening," Rosburg said. "I take it very personally. It's my fault that he didn't have better opportunities to return and really show what he can do. We didn't block well enough for him, we didn't coach well enough for him, and when I talked to Devin, as you might expect, his response was, 'It's a team thing.' He took full responsibility, and he understands that we all have to do this together. It was telling on his character, and that's the kind of man he is."
Just a few days after both the Ravens and Patriots witnessed Hester fail to field punts that put Baltimore at the 1- and 2-yard lines and set up a safety, the Ravens cut him and the Patriots subsequently worked him out.
NFL Media's Courtney Fallon reported that New England brought Hester in Thursday to get a look, but CSNNewEngland.com's Tom Curran also reported that "nothing [is] imminent" and it's "probably less than likely" that he'll be signed.
As much as Hester struggled Monday night, it wasn't as bad as the Patriots' returners.  A punt went off Cyrus Jones' foot and Matthew Slater fumbled a kickoff. Both balls were recovered by the Ravens and let them back in a game that New England was otherwise dominating until that point in the third quarter.
"Hester's had his own issues with fumbles this season — he has five, which ties him with Jones for the most on returns this season — so he may not be the same kind of upgrade he would have been in past years," wrote ProFootballTalk.com's Josh Alper.