Predictions For Evenly Matched Ravens-Dolphins Game
Get ready for a nasty battle in the trenches that could determine the outcome of this evenly matched game between the Ravens (6-5) and Miami Dolphins (7-4).
The NFL's top-ranked Baltimore rush defense will take on the sixth-ranked Miami rushing offense. We'll break down this matchup more below, but the unit that prevails will give its team the best chance to take home a victory in a game that has the biggest playoff implications of Week 13.
"That won't change unless Miami gets [left tackle] Branden Albert and [left guard] Laremy Tunsil back from their injuries. The Dolphins will need to run the ball to be successful, and I don't see that happening against a Ravens defense that's allowing 3.4 yards per carry."
Well, based on injury reports, it looks like Albert and Tunsil will indeed be back in the lineup, which will make the battle against the Ravens' stout defensive line, led by Brandon Williams, all the more interesting.
There are questions surrounding how legitimate the Dolphins' current six-game winning streak is, seeing as they have beaten up on a lot of struggling teams during that stretch. Only two of those wins came against teams above .500 (Pittsburgh Steelers and Buffalo Bills). 
Of the 53 NFL analysts below, 39 (75 percent) say Miami's winning streak will be halted in Baltimore.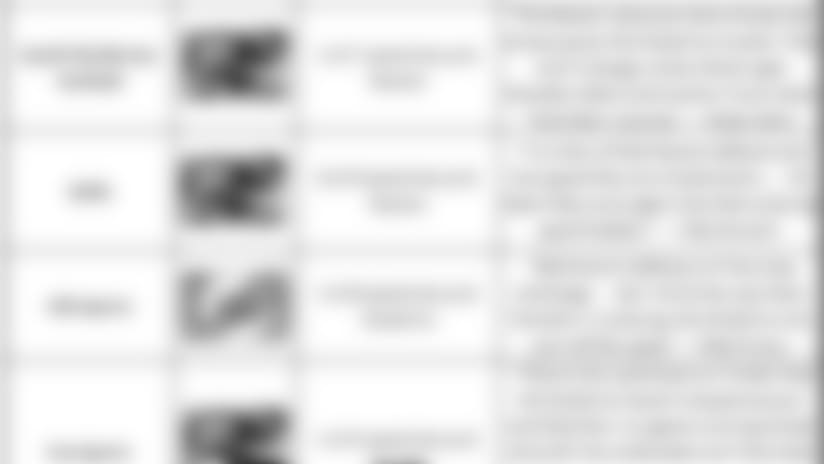 Ravens Rush Defense Has Edge Over Dolphins
There's no debating that Miami's second-longest NFL winning streak has been fueled by running back Jay Ajayi, who leads the league with 730 rushing yards over the last six weeks.
Both the Dolphins offensive line and Ajayi deserve credit for their recent success, but the folks at Pro Football Focus (PFF) make a very important observation: Ajayi deserves the most credit.
"The interesting thing about this Miami rushing attack is that it hasn't been sparked by a change in scheme or the offensive line getting to do what they love best (grind on defenders); it's been almost entirely on the back of [Ajayi], who is running with violent intent and determination like few other backs in the league," wrote PFF's Sam Monson.
Ajayi is averaging 5.2 yards per carry this season – the third-best mark among all NFL running backs –  but 3.4 of those yards are coming after contact, per PFF. He is averaging the most yards per carry *after contact, *even more than Dallas' Ezekiel Elliott.
Meanwhile, the Dolphins offensive line hasn't gotten very high run-blocking grades this season. Right tackle Ja'Wuan James is the only player with a run-blocking mark above 80.
So why is this important?
Because when you compare it to the Ravens rush defense, there is a village of players excelling, and the unit's success doesn't rely largely on one person.
"Every member of the Ravens defensive line has earned a better-than-average grade against the run this season, and LB C.J. Mosley has been a force in that area, as well," wrote Monson. "The Ravens have missed just 57 tackles this season, the fewest in the league.
"This is a case of strength meeting strength, but the strength of Baltimore is team-wide, while that of Miami rests on the shoulders of one player."
Gronkowski To Miss Ravens Game After Unexpected Back Surgery
When the Ravens travel to Foxboro next week to take on the New England Patriots, Defensive Coordinator Dean Pees won't have to game plan for one of the Patriots' biggest offensive weapons.
Tight end Rob Gronkowski will to undergo unexpected back surgery today after he left the New York Jets game last week with back and leg pain. It was initially believed that Gronkowski would miss little time, but the Patriots announced yesterday that surgery would be best for his long-term health. He is expected to miss the rest of the season.
Gronkowski is a thorn in the side of any NFL defense. Despite missing three games this season, he is the Patriots' second-leading receiver with 570 yards and three touchdowns.
"While Gronkowski is not the only threat for the Ravens defense, with New England having seven different receivers scoring a touchdown, the Patriots are more successful when the TE gets more touches," CSNMidAtlantic.com's Tyler Byrum wrote. "In games where he has 90 or more yards,* *the Patriots are 4-0.
"For Baltimore (6-5) every game has playoff implications from here on out as the team battles the Pittsburgh Steelers (6-5) for the AFC North crown. It will not be a game for New England (9-2) to take lightly as they tied with the Oakland Raiders for the top playoff seed in the AFC."
Allen Posts Message After Fellow Former USC Running Back Fatally Shot
Ravens running back Javorius Allen took to Twitter to offer his condolences upon hearing that fellow former USC running back Joe McKnight was shot to death following an argument at an intersection in Terrytown, La., according to the* *New Orleans Times-Picayune.
McKnight was just 28 years old.
After a standout career with the Trojans, McKnight was drafted by the New York Jets in 2010. Allen arrived at USC the next year and redshirted as a freshman in 2011.