Indianapolis Colts vs. Baltimore Ravens Game Picks
If analysts are correct, it's going to be a merry Christmas in Baltimore indeed.
Not only did all 49 pundits below pick the Ravens over the Indianapolis Colts Saturday, but they foresee a wide margin of victory too. There were predictions of 10-, 17-, 24- and even 27-point wins for Baltimore. Vegas lists the Ravens as 13.5-point favorites.
"This is a Colts team playing for nothing, while the Ravens need two victories to get into the playoffs," CBSSports.com's Pete Prisco wrote. "The Ravens have played well on offense the past few weeks, and I think that continues for Joe Flacco. Ravens big."
"The Colts are just playing out the string and the Ravens are fighting for a playoff spot, and I can't see this one being very close," added ProFootballTalk.com's Michael David Smith.
Simply put, Baltimore has more motivation, offensive firepower, defensive ability and healthy starters.
The Ravens are the AFC's highest-scoring team since Week 8, as quarterback Joe Flacco has recently played much better behind a healthier offensive line and newly-found identity.
The Ravens are 6-0 when Flacco has a 90.0 or above passer rating. He's expected to hit or exceed that mark against the Colts' 30th-ranked passing and overall defense.
It's hard for pundits to believe that Colts backup quarterback Jacoby Brissett and the 31st-ranked offense will put up too many yards or points against the Ravens' top-10 ranked defense. That's especially true because Indianapolis has already ruled out five starters for the game, including four on offense.
That's not even counting the 22 players the Colts have placed on injured reserve (the third most in the league), including starting quarterback Andrew Luck.
"Indianapolis Colts Head Coach Chuck Pagano came from the Baltimore Ravens, so there's going to be some familiarity between the two teams," wrote Bleacher Report's Chris Simms. "However, familiarity won't be enough to get Indianapolis a win."
"The Colts will play hard for Chuck Pagano, but they just don't have the manpower right now to sustain four quarters of quality football," added The Baltimore Sun's Jeff Zrebiec.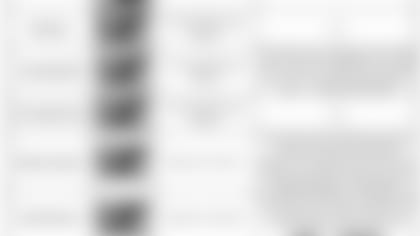 Looking Back on Ravens' 2017 Offseason Moves
The season isn't over, but with 15 weeks in the rearview mirror, we're getting a pretty good picture of how some of the Ravens' offseason moves have panned out.
DT Brandon Williams:"Interestingly enough, many were complaining about the size of his contract [5 years, $52.5 million]. However, this season, Williams may have proved that he was worth every penny of that contract."
S Tony Jefferson: "Jefferson has had an up-and-down first season with the Ravens. He has struggled to matchup with opposing tight ends, but he has been a force in the running game. This is not a mistake, yet, as he is continuing to improve week to week."
Selecting CB Marlon Humphrey over TE O.J. Howard:"The biggest debate that came out of the 2017 NFL Draft for the Ravens was the decision to select Humphrey over Howard. It is worth noting, Howard has had an up-and-down 2017 campaign. Meanwhile, Humphrey has been nothing short of spectacular this season. … He is looking like he will be a top-tier cornerback in the NFL, sooner rather than later."
CB Brandon Carr: "Early in the season, Carr was dominant. He was the perfect complement to Jimmy Smith. However, as the season progressed, Carr's play began to decline. He had another up-and-down performance against the Browns in Week 15. His play has not been ideal as of late, but he helps provide depth and leadership to a rather young cornerback group."
WR Jeremy Maclin: "Heading into Week 1, Maclin was considered Baltimore's top receiver. There were debates on if he was the best receiver Joe Flacco has ever had. Unfortunately, Maclin has been a huge disappointment this season. Not to say it is entirely his fault as Flacco has been extremely inconsistent this season and Baltimore's passing attack has been horrible for most of the season. Many are speculating if Maclin will be a Raven next season. At this point, it wouldn't be very shocking if he was not."
Levy also reviewed the trading of defensive tackle Timmy Jernigan and the signings of running back Danny Woodhead, defensive back Anthony Levine Sr. and right tackle Austin Howard.
Don't Worry, Ronnie Stanley Is Expected to Play; Maclin Is Doubtful
After seeing left tackle Ronnie Stanley miss practice Thursday and get listed as questionable (which is the best designation a player can have), there was worry among some fans that he wouldn't be ready to go Saturday.
Don't get too stressed out; Stanley was listed on the injury report with an illness. Head Coach John Harbaugh was asked what his concern level is with the possibility of not having his 2016 first-round pick on the field.
"No concern; he is just sick," Harbaugh replied. "He just came down with something. Matthew Judon had something yesterday; he missed [practice]. It is that time of year."
Maclin looks far less likely to play, as he was listed as doubtful with a knee injury. Yesterday, we explored the idea of the Ravens activating receiver Quincy Adeboyejo from the practice squad if Maclin can't go.
"Harbaugh left open the possibility of the Ravens promoting a wide receiver from the practice squad with rookie Quincy Adeboyejo being the most logical candidate," wrote WNST's Luke Jones. "Baltimore would need to make a roster decision by 4 p.m. on Friday, however."
Kamar Aiken Returns and He's Expected to Be Motivated
Former Ravens wide receiver Kamar Aiken will return to M&T Bank Stadium for the first time since last December.
Aiken had the biggest year of his career (2015) with the Ravens after coming into the league as an undrafted free agent in 2011 with the Buffalo Bills. Some thought he was worth re-signing last offseason, but the Ravens let him walk, and he signed a one-year deal with the Colts.
"I thought wide receiver Kamar Aiken got a raw deal with the Ravens last year," wrote Zrebiec. "After nearly having a 1,000-yard season in 2015, he was often the fourth wide receiver option last year behind Steve Smith Sr., Mike Wallace and Breshad Perriman. He finished with 29 catches for 328 yards and one touchdown.
"Aiken signed a one-year deal with the Colts in March, hoping to rehabilitate his value before taking another foray into free agency. It hasn't gone as planned. In 13 games with Indianapolis, including seven starts, Aiken has 14 catches on 41 targets for 131 yards and no touchdowns. I'd imagine he'll be quite motivated Saturday."