Ryan Shazier Sends Steelers One Hospital Request: Beat Ravens
It's tough to imagine what must be running through the minds of Ryan Shazier's Pittsburgh Steelers teammates.
Even on Ravens-Steelers rivalry week, it can't be easy to focus on football while one of their brothers lays in a hospital bed with a spinal cord contusion and limited movement in his legs. The injury is* *fresh in everyone's minds, occurring just three days ago.
"The Steelers' locker room is a mix of optimism and concern over Ryan Shazier's injury," ESPN's Jeremy Fowler wrote. "One player said the lack of concrete updates on Shazier's spinal injury status beyond the fact that he's undergoing testing in a Cincinnati hospital makes more than a few Steelers uneasy about it all. But the optimism comes from the select players who have spoken to Shazier over the past 24 hours."
Shazier, who was moved from Cincinnati to a Pittsburgh hospital yesterday, relayed a message to his entire team while talking to one of the leaders.
"Apparently Shazier has a wish that came from his talk with [quarterback Ben] Roethlisberger – beat Baltimore," wrote Fowler.
"It's a scary, scary incident, and we just continue to pray for him and his family," Roethlisberger told Pittsburgh media yesterday. "We send our thoughts and prayers to his family. But we have a game to prepare for, and we know that is what Ryan wants. Talking to Ryan, that is what he wants. So we are going to go out and prepare for the Ravens like Ryan would want us to do."
It's a selfless message that Shazier is sending; to not let what happened to him affect the Steelers' football goals. His injury is a reminder to not only his teammates, but also to Ravens and all NFL players, that this game has real-life health risks that some can become numb to.
Perhaps it's on a different scale, but just like Steelers players, Ravens players have been affected by watching such a serious injury occur. They too were reminded of the risks they take while playing this brutal game, and some Ravens have more personal ties to Shazier.
Terrell Suggs was quick to send his prayers and thoughts when speaking with the media yesterday, noting that he has worked out with Shazier in Arizona during the offseason. C.J. Mosley became friendly with Shazier during the 2014 draft process and trains with him as well. The Ravens linebacker reached out to him via text, and Shazier responded that he's OK.
Head Coach John Harbaugh opened his team meeting yesterday with a prayer for Shazier. Joe Flacco, Mike Wallace and several other Ravens talked about Shazier as an NFL family member and expressed love and positive thoughts for him.
"Shazier might want to beat the Ravens, but he'll appreciate the gesture from coach Harbaugh and his Baltimore team," wrote Fowler.
Will People Perceive Mike Tomlin's Comments as Looking Past the Ravens? He Doesn't Care, and Neither Do the Ravens
It seemed as if The Baltimore Sun's Edward Lee was trying to stir the pot a little yesterday, but the Ravens were in no mood. At least, not publicly.
"The Ravens appeared to get some bulletin-board material from Mike Tomlin," wrote Lee. "But a few Ravens players said Wednesday that they don't plan to spend much time considering whether Tomlin overlooked them and Sunday night's game at Heinz Field in Pittsburgh."
The potential "overlooking" that Lee is referring to is Tomlin telling NBC analyst Tony Dungy two Sundays ago that he'd address the "elephant in the room" and that the Steelers-Patriots game would be "fireworks." Tomlin also said the second matchup between the two would be big, inferring the two teams will meet in the playoffs.
The Ravens could certainly take that as Tomlin looking past them, both this week and as a potential playoff contender that could knock one of the two teams out.
"It's just talk at this point," quarterback Joe Flacco said. "Everybody's probably creating all kinds of scenarios in their heads."
Tomlin spoke with Baltimore media on a conference call Wednesday, and he was asked if thinks the Ravens will take umbrage at his comments.
"I don't care, to be honest with you," Tomlin said. "I'd imagine they're going to be duly motivated, and they don't need artificial stimuli such as things like that. I know how that group operates. This is a big-time game for them. They're riding a three-game win streak. This is AFC North football. That's stuff that you guys talk about. Both teams will be ready to play, I'm sure of it."
Ray Lewis Gives Impassioned Reaction to Jon Gruden, Bengals-Steelers Suspensions
Ravens soon-to-be Hall of Fame linebacker Ray Lewis was watching the Steelers-Bengals broadcast on Monday Night Football, and he didn't appreciate the way analysts Jon Gruden and Sean McDonough were framing the game.
"I'm hearing words like 'disgusting' [in the broadcast]," Lewis said in the "Speak for Yourself" video below. "Gruden, stop that. You coached John Lynch – one of the hardest hitters in football."
The AFC North identity of physical football was, in large part, built upon Lewis' style of relentless, gritty, tough hitting. But Lewis (rightfully) was never considered a dirty player, and he doesn't think the AFC North or the way the Steelers and Bengals played Monday night was dirty either.
Bengals safety George Iloka was suspended one game for his helmet-to-helmet hit on Steelers wide receiver Antonio Brown, but he appealed the suspension and won. Steelers wide receiver JuJu Smith-Schuster was suspended one game for his crackback block on Bengals linebacker Vontaze Burfict that left him concussed. Smith-Schuster also appealed his suspension but lost, leading many to speculate it was because of his taunting after the hit.
Lewis says he wants to clean up dirty plays in football like the one that Patriots tight end Rob Gronkowski committed Sunday, but he says the hits by Iloka and Smith-Schuster were not dirty. Lewis believes that Smith-Schuster delivered the hit exactly the way a defensive coordinator would coach it, and people don't seem to understand the laws of physics when it comes to Iloka's hit.
Lewis said it's a defender's job to try to separate a receiver from the football, and when Iloka launched off the ground, he was aiming for the football, but Brown ducked in a split-second, putting his head where the ball and original target used to be.
Tavon Young Back in Cleats Seven Months After Tearing ACL
While the focus in Baltimore right now is on young corners such as Marlon Humphrey and Maurice Canady as they get ready to fill in for veteran Jimmy Smith (Achilles), another young corner is making progress in the background.
Second-year player Tavon Young continues his rehab from an ACL tear he suffered during organized team activities this offseason, and he just hit a major milestone. Seven months after his injury, Young posted in an* *Instagram story that he is now working out in cleats again, according to Baltimore Beatdown.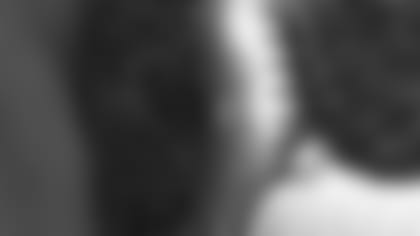 "With Jimmy Smith's recovery expected to take nine to twelve months, Tavon Young will certainly have a big role in the Ravens' future," Logan Levy. "Baltimore, next season, will have a young nucleus of healthy cornerbacks. The Ravens will have Marlon Humphrey, Tavon Young, Maurice Canady, Jaylen Hill and potential Stanley Jean-Baptiste. In addition, they will have veteran cornerbacks Jimmy Smith and Brandon Carr.
"Baltimore will have several big decisions to make in 2018 regarding their cornerbacks. However, what is for certain is that this is another step in the right direction for Tavon Young."
Ravens Must Overcome $44.8 Million Obstacle to Make Playoffs
As the Ravens enter the final quarter of the season and try to hold onto the AFC's sixth playoff seed, they'll have to do it without the help of some of their biggest stars.
"One quarter of the Ravens' salary cap is accounted for by players no longer on their 53-man roster," wrote ESPN. "The season-ending Achilles injury to cornerback Jimmy Smith on Sunday raised the total of cap dollars invested in injured players or those who've been cut (dead money) to $44.8 million, which takes a big chunk out of the $167 million salary cap.
"The cap figures for Smith, guard Marshal Yanda (season-ending ankle injury), offensive tackle Eugene Monroe (cut), tight end Dennis Pitta (season-ending hip injury) and cornerback Shareece Wright (cut) all rank among the top 20 hits against the cap in 2017 and no one from this group will be suited up Sunday night when Baltimore (7-5) plays at Pittsburgh (10-2)."
By comparison, the Steelers will make their playoff push with just $10.2 million of their salary cap not on the field, so to speak.
It's no coincidence that the AFC Defensive Player of the Week has been a Ravens player two out of the last three weeks. But the defense is still overrated, right? — Joe Schiller (@JoeSchillerr) December 6, 2017