Ravens' Potential Salary-Cap Casualties
Every year, the Ravens have to make tough roster decisions based on play and pay. This year will be no different.
NFLPA Executive Director DeMaurice Smith told USA today Thursday that he "conservatively" expects a $10 million salary-cap increase in 2016. If that's the case, it would be at around $153 million, and cap analysts already expect the Ravens to be right up against that limit, and maybe even over.
"The Ravens will be looking to free up salary-cap space this offseason, and a 5-11 season guarantees roster turnover," wrote CSNMidAtlantic.com's Clifton Brown.
Brown named five Ravens who could be considered potential salary-cap casualties, and several other Baltimore reporters have already done the same since the season ended. Below is a list of those candidates, along with reported salary-cap implications and the skinny on each player.
It should be noted the Ravens haven't said any of these players are in danger of being cut. And in the end, they could all stay. Other measures could be taken, including renegotiating quarterback Joe Flacco's contract, to find salary-cap space.
CB Kyle Arrington
2016 Cap Hit = $2.77 million, Dead Money = $1.33 million, Cap Savings = $1.43 million
"Arrington's playing time dwindled as the season progressed, as Shareece Wright's playing time increased. Even if Wright is not re-signed, Will Davis and Tray Walker are younger cornerbacks on the roster with more potential upside than Arrington, and the Ravens will also look for cornerbacks in the draft." -- Brown
DE Chris Canty
2016 Cap Hit = $2.92 million, Dead Money = $765K, Cap Savings = $2.15 million
"Canty was cut last year before the Ravens re-signed him. Canty wants to play at least one more season, but at age 33, he's at the tail end of his career, and the Ravens have two younger defensive ends in Brent Urban and Lawrence Guy who seem ready for more reps." -- Brown
RB Justin Forsett*2016 Cap Hit = $3.7 million, Dead Money = $1.4 million, Cap Savings = $2.3 million
*"I still see the Ravens bringing back Justin Forsett. This isn't an iron-clad lock. This is based on risk versus reward. … From my perspective, a couple million in cap room isn't worth trading a 1,000-yard rusher (and a great role model at that position) for three options [Lorenzo Taliaferro, Buck Allen and Terrance West] who are currently question marks as featured backs." -- ESPN's Jamison Hensley
S Kendrick Lewis
2016 Cap Hit = $1.87 million, Dead Money = $934K, Cap Savings = $933K
"If the Ravens let go of Lewis after just one season, it won't be because it would generate a lot of cap savings. They'd gain less than $1 million of cap room. It would be to alleviate the logjam at safety, which includes Lardarius Webb, Will Hill, Matt Elam and Terrence Brooks." – The Baltimore Sun's Jeff Zrebiec
LT Eugene Monroe
2016 Cap Hit = $8.7 million, Dead Money = $6.6 million, Cap Savings = *$2.1 million
*"Cutting Monroe with three years left on a five-year, $37.5 million contract, would be a bold move. … My guess is that Monroe stays. But talk of cutting him is open for discussion due to his injury-plagued past two seasons." -- Brown
TE Dennis Pitta 
2016 Cap Hit = $7.2 million, Dead Money = $6.6 million, Cap Savings = $600K
"There's always a chance that Pitta agrees to an incentive-laden deal with no guaranteed money to continue with a potential comeback, but he is more likely to be released or to retire. The question will be whether the Ravens want $6.6 million in dead money to be absorbed in 2016 or to give him a post-June 1 designation to push $4.4 million of that to 2017. Either way, Pitta's exit isn't going to be of great assistance when it comes to making moves this offseason." – WNST's Luke Jones
Daryl Smith, LB
2016 Cap Hit = $4.38 million, Dead Money = $1.75 million, Cap Savings = $2.63 million
"Smith will turn 34 years old in March, and younger inside linebacker Zach Orr could be ready to take over next to C. J. Mosley. Smith is still a solid player and person, but the Ravens could save $2.6 million in cap space by letting him go, and they need to get faster defensively." -- Brown
DB Lardarius Webb
*2016 Cap Hit = $9.5 million, Dead Money = $6 million, Cap Savings *= $3.5 million
"Webb said he planned on switching from cornerback to safety next season. But there is no guarantee that will happen with the Ravens. … To stay, Webb will likely have to accept a pay cut." – Brown
Below is a table created by Russell Street Report's cap guru Brian McFarland that lays out the financial implication for several players for both 2016 and 2017.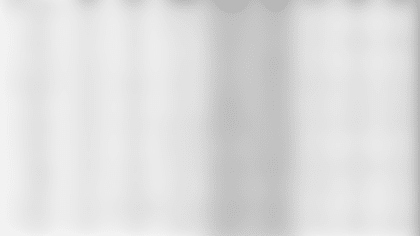 Which Former Ravens Playing In Super Bowl Do You Want Back?
Turns out, Hensley wouldn't take back very many. He ranked the ex-Ravens based on how they played this season, and gave his reasoning for either wanting or not wanting their return.
1. Broncos S Darian Stewart: "Definitely. He was the 10th-best safety, according to Pro Football Focus."
2. Panthers T Michael Oher: "Not really. The Ravens have uncertainty at left tackle with Eugene Monroe's disappointing season, but they have to hope they can do better than Oher."
3. Broncos TE Owen Daniels: "No, there's just no room with Crockett Gillmore, Maxx Williams and Nick Boyle."
4. Panthers TE Ed Dickson: "No. See above with Daniels."
Panthers DE Dwan Edwards: "No. The Ravens have good, young depth along the defensive line."
Panthers QB Derek Anderson: "The Ravens could've used Anderson this season when Joe Flacco suffered a season-ending injury. … He would've been an upgrade over Matt Schaub and Jimmy Clausen."
Panthers K Graham Gano: "No. Baltimore has the second-most accurate kicker in NFL history in Justin Tucker, who will either sign a long-term deal with Baltimore or receive the franchise tag."
Broncos G Robert Myers: "Baltimore would be interested in bringing him back as a developmental lineman, but the Ravens seemed to prefer undrafted rookie Kaleb Johnson (who was promoted to the active roster by Baltimore) over Myers this year."
Recent QB Buzz Is Good News For Ravens
The Ravens don't need a franchise quarterback. They already have one.
But several teams at the top of the draft could use one, and they may want to take advantage of their early draft picks while they can. Meanwhile, North Dakota State quarterback Carson Wentz is creating a ton of buzz after standing out at the Senior Bowl last week.
Add him to the consensus top quarterback Jared Goff from Cal, and it would only mean good things for the Ravens if two quarterbacks were picked before* *they're on the clock at No. 6.
The Cleveland Browns need a quarterback with news that they'll cut Johnny Manziel, and the Dallas Cowboys and San Diego Chargers may both want to draft a quarterback now to groom him over the next year or two behind aging quarterbacks Tony Romo and Philip Rivers. Meanwhile, there's a thought that the 49ers (No. 7) may want a quarterback, which would put the Ravens in prime position as a trade partner.
"Since the Ravens aren't in the quarterback market, they have to be pleased with the way the last week or so has played out," wrote Russell Street Report's Ryan Jones. "There was some serious QB buzz coming out of the Senior Bowl, and the early prediction that recently hired 49ers coach Chip Kelly would help resurrect Colin Kaepernick's career appear to have been premature.
"Quarterbacks in general seeing their draft stock rising is good news for the Ravens, and so is the potential departure of Kaepernick from San Francisco. It's quietly been a productive week on both of those fronts."
Steelers WR Antonio Brown Still Upset With Bengals
Here's a little AFC North update …
Steelers wide receiver Antonio Brown still isn't over the ferocious hit from Bengals linebacker Vontaze Burfict that knocked him out of the playoffs. We'll never know whether the Steelers would have beaten the Broncos in the divisional playoff round had Brown been playing, but it's crossed Brown's mind.
"It's unfair, unfortunately," Brown told the NFL Network's "HQ." "But that is where I'm at now. Guys don't want to stop me, guys want to kill me and take me out of the game."
To make the hit worse, Bengals cornerback Adam Jones accused Brown of faking a concussion. Jones apologized after it was clear the concussion was real when Brown missed the Broncos game, but Brown didn't seem all that impressed by the apology.
Does Brown have anything to say to Jones?
"Not at all, I think he texted me, but I was really upset," Brown said. "A guy goes on national TV and says I'm an actor. … I don't play no acting games and I take pride in my work and being a professional."