Is Joe Flacco Elite? America Has Spoken
I don't know how we got here.
"Here" is where a legitimate and well-respected political polling outlet actually used the election season to find out whether America thinks Joe Flacco is elite.
(Actually I do know how we got here. Flacco said back in 2012 that he believed he was the best quarterback in the league, which became a national debate for years. Then it was taken to another level when PFTCommenter held up a "Is Joe Flacco a elite quaterback?" sign on MSNBC before a presidential debate last August.)
Anyway, Public Policy Polling, which correctly called the 2012 presidential election, "put the great question of our times to the test" and asked Americans whether the Ravens quarterback is indeed elite.
The survey included many other football questions, including who Americans' favorite and least favorite quarterbacks are. Flacco was not one of the options, but Ravens fans may be interested to know that the same quarterback simultaneously topped both lists: Patriots quarterback Tom Brady.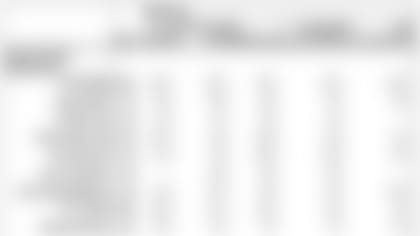 Newton Reminds Us How Precious Flacco Is. Would Flacco Have Jumped On Fumble?
Panthers quarterback Cam Newton won the league's MVP honor, an award that Flacco hasn't even been mentioned for. And as showcased above, most of the nation doesn't think Flacco's elite.
But, all that may mean is that Flacco is underappreciated outside of Baltimore. Flacco didn't disappoint when it mattered most in the Ravens' Super Bowl appearance.
"Newton had an MVP season, but disappointed on Sunday," wrote CSNMidAtlantic.com's Clifton Brown. "But the way Newton chose not to dive while trying to recover his late-game fumble? The way he pouted at the post-game press conference?
"Compare that to Flacco not immediately taking himself out of the game after tearing his ACL and MCL in November. Or the way Flacco consistently stands front and center, answering questions from reporters in good times and bad times. Or Flacco's 10-5 career postseason record, which includes a Super Bowl MVP."
If you don't know what fumble Brown is referring to, see below. Newton was stripped of the ball with the game on the line in the fourth quarterback but chose not to jump on it and fight for it.
The folks at Baltimore Beatdown pondered whether Flacco would have jumped on the ball.
"We have to consider that no QB enjoys getting hit. None," wrote Chris Brown. "That is a very real deterrent to jumping on a ball. But in the biggest single game on Earth? The final game of the year? In a desperate moment? The simple answer is 'yes.'"
Broncos Show Pass Rusher Should Be Ravens' Top Priority
It was said after Von Miller dismantled Brady in the AFC championship, and it's being said again after he smothered Newton in the Super Bowl.
The two games showcase why a pass rusher should be at the top of the Ravens' offseason wish list.
"At this point, as they continue to try and find the right mix in the secondary, the Ravens need to focus this offseason on bolstering their pass rush, which was inconsistent last season," wrote The Baltimore Sun's Jeff Zrebiec.
"Most football pundits consider quarterbacks and pass rushers as the game's top commodities. The Ravens feel that they have a championship-level quarterback in Joe Flacco. But they badly need to help their two aging edge rushers."   
Terrell Suggs and Elvis Dumervil are both 32 and older, and Suggs is coming off his second Achilles tendon tear. Za'Darius Smith showed promise his rookie year with 5.5 sacks, and will continue to grow.
The Ravens may look to the draft to bolster the unit, and they could dabble in free agency too. There will be several pass rushers on the market when free agency opens, but Zrebiec thinks most will cost too much for the Ravens. That list includes the Chiefs' Tamba Hali, Giants' Jason Pierre-Paul, Dolphins' Olivier Vernon and the Seahawks' Bruce Irvin.
"Both Ravens General Manager Ozzie Newsome and coach John Harbaugh mentioned a pass rusher as one of the team's biggest offseason needs," wrote Zrebiec. "The Broncos over the past couple of weeks have showed why.
"However, it's going to be easier said than done."
Ravens' Super Bowl 51 Odds
It didn't take long to turn the page from Super Bowl 50.
Bovada, along with several other sportsbooks, has released Super Bowl odds for next year, and the Ravens have 33/1 odds of lifting a Lombardi Trophy. That ranks as the 14th-best odds in the NFL and the third-best odds in the AFC North.
The Pittsburgh Steelers have 12/1 odds, the Cincinnati Bengals have 20/1 and the Cleveland Browns are dead last in the division and league with 150/1 odds.
The Ravens' standing isn't very surprising coming off a 5-11 season. It also signals their return to the "underdog" role, where Baltimoreans seem to be most comfortable.
*Odds to win the 2017 Super Bowl            *
Carolina Panthers                                  9/1
New England Patriots                            9/1
Seattle Seahawks                                  9/1
Green Bay Packers                                12/1
Pittsburgh Steelers                                12/1
Arizona Cardinals                                  14/1
Dallas Cowboys                                    16/1
Denver Broncos                                    16/1
Cincinnati Bengals                                 20/1
Indianapolis Colts                                  25/1
Kansas City Chiefs                                25/1
Minnesota Vikings                                 25/1
Atlanta Falcons                                     33/1
Baltimore Ravens                                  33/1
Buffalo Bills                                          33/1
Lewis Discusses Going Out On Top
Ray Lewis and other NFL and NBA greats talk about what it's like to finish your career on top with a championship ring. He detailed the emotions of the final four plays of his career, which were also the final four plays of Super Bowl XLVII against the San Francisco 49ers.
"Every down, there was a different emotion," Lewis said in the video below. "First down it was a quick sadness. [It was] like, 'Wow, I will miss it.' Second down got more real. 'We got to finish this.' Third down became complete silence. Fourth down was all chaos because if they catch it, they win. They miss it, we win.
"For my career to come down to that defining moment, that's all people will ever remember. It was my last time walking on a football field. For me, it's one of the greatest things I ever achieved: to win it, and then walk off."