Joe Flacco Developing Chemistry With New Receivers Is 'Critically Important'
The byproduct of completely overhauling the receiver corps in the Ravens' 29th-ranked passing game is quarterback Joe Flacco must start all over with a brand-new arsenal.
Flacco and his new crew will have miniscule time to get on the same page when compared to some of the other quarterback-receiver connections in the conference that already have built-in chemistry.
The Pittsburgh Steelers' Ben Roethlisberger and Antonio Brown have been together for eight years. The New England Patriots' Tom Brady and Julian Edelman have also been connecting for eight years. The Cincinnati Bengals' Andy Dalton has been throwing to A.J. Green for seven.
Meanwhile, Flacco has never thrown a pass to his top two targets Michael Crabtree and John Brown. And he doesn't even know who his pass-catching tight end will be, or some of the other receivers the Ravens still plan on bringing in through the draft and free agency.
Developing chemistry, and doing it quickly, will be a top priority.
"I mean, that's like the most important thing that we have to do right now," Head Coach John Harbaugh said Tuesday from the annual NFL League Meetings. "Everything's important, but getting our passing game right, taking these guys that we're bringing in, this room that we've rebuilt, and them and Joe building precision into the passing game is critically important.
"How hard did they work at it? Before practice, after practice, in the offseason. We've heard all those stories. That's what it takes. For Joe to have those guys, and to get with those guys, that's what we expect."
The Ravens' receptions leader from last year? Gone. Benjamin Watson signed with the New Orleans Saints.
The Ravens' receiving yards leader? Gone. Mike Wallace signed with the Philadelphia Eagles. Jeremy Maclin isn't coming back, and it doesn't appear Michael Campanaro will either.
According to Pro Football Focus (PFF), the players no longer on the roster combined for 313 targets last year, which is the most "unaccounted for targets" in the NFL.
That's why Harbaugh emphasized reps, reps, reps for Flacco and his new receivers. He anticipates they will all be active participants in Organized Team Activities (OTAs) and training camp.
"[The reps are] the most important thing of all," he said. "You have to practice. It's a practice sport. You have to get good. You can't just roll the ball out there and be great, especially in the passing game. … But with those guys getting the reps and getting really good at what they do, and even beyond that, let's go to work outside of practice and build that rapport."
As Harbaugh was talking with reporters, it was clear he was excited about how much the passing game can improve.
And it's not just because they're re-making the receiver room. It's also because Flacco is healthy.
He missed all of training camp and the preseason with a herniated disc. With a doubt, it affected his ability to develop chemistry with Maclin, who signed in June. They never completely got on the same page.
"A healthy Joe Flacco plus the weapons is … I'm sure there's a math term for that … exponential," Harbaugh said. "It's exponential. How about that? That's what I'm counting on."
Harbaugh was reminded that outsiders doubt Flacco has it in him. He's much maligned in the media.
"We're all maligned," Harbaugh replied. "We're all to some degree or another in life. You get maligned You don't let it affect you. You got thick skin. You're tough. And Joe's tough. I'm sure he's looking forward to the opportunity to go out there and make a statement. I'm sure he is.
"So, let's go make statement."
Cries for 'Camp Flacco' Could Be Louder Than Ever
It's an annual request each offseason.
Fans want Flacco to hold a passing camp with his receivers outside of OTAs and training camp. It's never happened, at least not that we know of publicly. And, it's hard to know whether a few spring and summer passing camps would really affect the season.
That said, given the unique amount of turnover in the receiving corps and the little time Flacco, Crabtree, Brown and others will have together, the cries could reach new levels.
"Full disclosure: I wasn't at the owners meetings and while I listened to Harbaugh's session with reporters, I certainly don't feel comfortable analyzing it aggressively having not been there," wrote The Baltimore Sun's Jeff Zrebiec.
"I did find it interesting, though, that he mentioned on a couple of occasions the importance of Flacco building chemistry with his new receivers and how that doesn't need to wait until practice. I'd imagine Ravens fans who have criticized Flacco not getting together with his receivers in the offseason for years now, would agree."
Crabtree Is Really Good at Running Comeback Routes
He ranked second best among all NFL receivers while running the comeback last year with a 104.2 rating. The league-wide average was 75.4, and the top mark was the Minnesota Vikings' Adam Thielen at 112.5.
Interestingly, the New Orleans Saints' Michael Thomas was the only receiver in league to rank in the top 5 in more than two routes.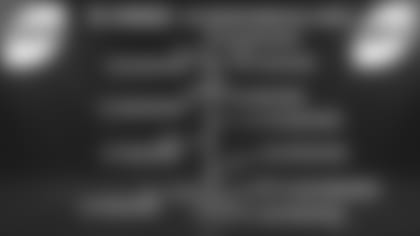 Congratulations to Orioles for Thrilling Walk-Off Home Run to Win Opening Day. Adam Jones Is a Stud
What a thrilling way to start the baseball season in Baltimore.
The Orioles secured an Opening Day victory with some late-game heroics from Adam Jones, who hit an 11th-inning walk-off home run.
The 3-2 win over the Minnesota Twins marks the eighth opening victory under Orioles Manager Buck Showalter.
 "Two days shy of the 10th anniversary of his first game with the Orioles, Adam Jones provided another memory with his game-winning homer in the 11th, his first walk-off blast since 2012. He owns a .341 average with two homers, six doubles, a triple, and eight RBIs in 11 openers," wrote WNST's Luke Jones.
"Manny Machado's future has understandably been the focus for months, but Jones remains the heart and soul of the Orioles."