Urlacher Says Lewis Greatest Of All Time
With Chicago Bears linebacker Brian Urlacher announcing his retirement from the NFL yesterday, there is a chance that he and Ray Lewis will receive yellow jackets together as first-ballot Hall of Famers in 2018.
Both players revolutionized the position by bringing speed and consistent playmaking to a more traditional middle linebacker role of "helmet-jarring hits and fierce leadership," says ESPN's Kevin Seifert.
But if there's any doubt as to who was the best at the position, Urlacher already has his mind made up. The honor goes to Lewis.
"If I am lucky enough to go in [to Canton] with Ray, I will say this: I think I am pretty good, but Ray is the best of all time," Urlacher said on NFL Total Access. 
Urlacher not only ranks Lewis above himself, but above many of the other top middle linebackers in NFL history, including Chuck Bednarik, Dick Butkus, Mike Singletary, Sam Huff, Jack Lambert, Willie Lanier and Ray Nitschke.
"His numbers, to the guys that played with him, he did it the right way," Urlacher said. "He played hard. He is the best middle linebacker of all time. If I get a chance to go into the Hall of Fame with him, that would be awesome. I am up there I think, but not quite. The longevity he had was crazy, 17 years."
Lewis has four years on Urlacher's 13-year career, which helped put the Ravens' linebacker over the top in just about every statistical category and major honor, as can be seen in the table below.
While Lewis is considered a lead-pipe lock for the Hall of Fame in five years, Urlacher's status is still questionable simply because of the number of Canton-worthy players retiring this offseason, including cornerback Ronde Barber and perhaps wide receiver Randy Moss.
Ravens former coach Brian Billick doesn't think Urlacher will make the first-ballot cut.
"The fact that Urlacher will become eligible in the same year as Ray Lewis most assuredly guarantees that Urlacher won't be a first-ballot candidate," Billick wrote for NFL.com. "The statistical comparison is obviously uneven, and Lewis has two Super Bowl rings, while Urlacher has none. Most importantly, however, Ray Lewis is the Baltimore Ravens franchise. When you think of Baltimore, you think of Lewis.
"On the flip side, not only is Urlacher not the best player in the history of the Bears, he isn't even the best linebacker. That's not a knock against Urlacher, it's just a reflection of how his legacy stacks up against Lewis'."
Brown's Surgery Shouldn't Hurt Ravens' Plans
Head Coach John Harbaugh revealed yesterday that second-round linebacker Arthur Brown had sports hernia surgery a couple of weeks ago, sidelining the rookie for four to six weeks.
That means Brown likely won't be full-go* *until training camp opens in late July.
With the Ravens' middle linebacker position already a little thin – Ray Lewis and Rolando McClain retired, Jameel McClain is rehabbing a spinal cord contusion and Dannell Ellerbe is gone – the news caused some concern among fans.
But if there are no setbacks in his rehab, Brown should still be ready to compete for a starting role.
"The Ravens have big plans for Brown," wrote NFL.com's Dan Hanzus. "They traded up with the Seattle Seahawks to land the Kansas State All-American with the 56th-overall pick. He's projected to be one of two starting inside linebackers in the Ravens' 3-4 base defense this season.
"The surgery, while a setback, shouldn't change that."
Outsiders Like Ravens OTAs Attendance Report
As I wrote about yesterday, it is far more important to note who is attending the Ravens Organized Team Activities (OTAs) than who is not.
Having said that, the list of those not in attendance is relatively short, and caught outsiders' attention. The Sun's Jeff Zrebiec and CSN's Brent Harris reported that Terrell Suggs, Vonta Leach, Jacoby Jones, Haloti Ngata, Marshal Yanda and Chris Canty were among the few missing.
Of those missing from yesterday's practice, which was open to the media, Jones is expected to return to today's practice after finishing third on "Dancing With The Stars."
"I thought he did great [dancing], I was proud of Jacoby through the whole thing," Harbaugh said. "I'm looking for him to be on the next flight back here to Baltimore, Jacoby. So, he should be getting off the plane any second here at BWI. Should be expecting him [Thursday], will be looking for him.
"He should be in great shape. I thought he did great. I was proud of him. He represented all of us very well."
Crabtree's Torn Achilles Makes 49ers More Grateful For Boldin
The San Francisco 49ers suffered a devastating blow when top receiver Michael Crabtree sustained a torn Achilles tendon during Tuesday's OTAs.
Second-year quarterback Colin Kaepernick lost his favorite target, who was key in the 49ers' near Super Bowl comeback against the Ravens. That makes Kaepernick and the 49ers even more grateful for another Super Bowl receiver, Anquan Boldin.
"Best trade of the offseason looks far, far better for SF now: Anquan Boldin from Ravens for a sixth-round pick," tweeted SI.com's Peter King.
Head Coach Jim Harbaugh said Crabtree has already undergone successful surgery and the injury may not be season-ending, which was nearly a guarantee prior to Terrell Suggs' miraculous return from an Achilles tear last season.
"It] used to be an [automatic season-ender but has since become one that can sometimes be rehabbed in a matter of months – as Baltimore Ravens linebacker Terrell Suggs and Tampa Bay Buccaneers defensive end Da'Quan Bowers did last year," wrote USA Today's Mike Garafolo.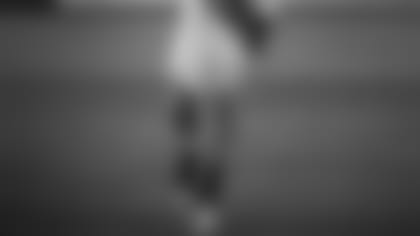 @lwebb21: First pitch at this Orioles vs Yankees game!! [Twitter/Instagram] * @ravensinsider: Adrian Hamilton and Anthony Levine have signed their exclusive-rights tenders [Twitter] * @ravensinsider: Tight end Ed Dickson hasn't signed his restricted tender yet, but did sign offseason participation agreement to take part in practices [Twitter] * @aqshipley: Thank u! RT @DTaylorEvoX: Happy birthday new #Raven @aqshipley [Twitter] * The Maryland Lottery is looking to reduce its price of Ravens-themed games. [Baltimore Business Journal]