Steve Smith Shows Off Rehabbed Achilles In Sprints Workout
Ravens wide receiver Steve Smith Sr. gave us a very brief look at how much his Achilles tendon has improved after a season-ending tear last season.
In the short Instagram video below, Smith mimicked his typical stand-up stance at the line of scrimmage, then suddenly burst out of the blocks and accelerated "up-field."
As Smith alluded to in the caption, he hasn't reached his usual level of explosiveness, but this is a very positive sign that he's well on his way to a return for the 2016 season, provided he doesn't suffer any setbacks.
 "Where I started and where I am today is a str8 up blessing," Smith wrote. "Not there yet but I'mmmmmmm close."
This is the first time we've seen Smith sprint since he was injured against the San Diego Chargers on Nov. 1 of last year. We've only seen him do some light jogging at community events, including at Lardarius Webb's charity softball game in early June.
Smith has shied away from giving an exact timeframe for his return, not even to generalize whether he'll be back for training camp, the preseason or regular season.
"I'm day-to-day," Smith said at minicamp in June. "I say that not trying to be standoffish or anything, but this is seven months [since his injury]. Where I started and where I am, I can't overthink it. I just have to, as one of the guys that [is there] when I'm doing rehab, he says: 'Embrace the grind.'
"At first, I really didn't think about it, but when you start to look at it, where I started from a knee scooter, to crutches, to a boot, to shoes [then] to putting on a pair of cleats today, I have to enjoy that part and not get too far ahead of myself."
Once he does return to the field, can he perform at the same high level despite turning 37 years old in May?
"We'll find out," Smith said.
Forbes: Ravens Are World's 27th Most Valuable Sports Franchise At $1.93 Billion
Owner Steve Bisciotti continues to improve his investment in the Ravens.
According to Forbes, the franchise is worth $1.93 billion, up 29 percent from last year.
Despite the increased value, the Ravens still dropped in the overall rankings from the 24th most valuable sports franchise in the world to No. 27. The Green Bay Packers (worth $1.95 billion), Arsenal F.C. of the English Premier League ($2.02 billion) and the Denver Broncos ($1.94 billion) surpassed Baltimore.
NFL teams dominated the top-50 with 27 making the cut. And, for the first time since these rankings were compiled in 2011, an NFL team (Dallas Cowboys) took the top spot, which is usually occupied by a soccer club.
"The formula Forbes used to determine the value of teams was based on a team's equity and its debt, and took into account the value of a team's stadium," wrote Baltimore Business Journal's Jonathan Munshaw. "The value of team-owned TV stations was not factored into the rankings."
Ravens Rank No. 8 In Offseason NFL Spending
General Manager Ozzie Newsome and his team have spent plenty of money this offseason in an effort to rebound from a 5-11 record last year.
In fact, they've spent the eighth most among all 32 NFL teams with $216 million, according to Spotrac.com. Newsome likely isn't finished either with a reported $12.8 million left under the cap.
The signing totals for each NFL team were broken down by waiver period, free agency, draft signings, undrafted free agents, and in-house extensions.
The breakdowns of the top-10 spending teams are represented in the Spotrac graphic below.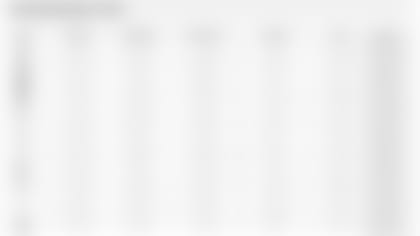 NFL Update: Tom Brady Denied Rehearing; Last Option Is Supreme Court
New England Patriots quarterback Tom Brady's request for a rehearing was denied by the Second Circuit Tuesday morning, which means it's increasingly likely that he'll serve his four-game suspension for his role in Deflategate
Brady still has one last option in trying to overturn the suspension by appealing to the United States Supreme Court.
The Ravens don't face the Patriots until Week 14, so either way, barring injury, Brady will be under center. However, the Patriots are considered to be one of the best teams in the AFC, and Brady's potential four-game absence could affect New England's conference standings.