Danny Woodhead Out 4-8 Weeks; An Intriguing Idea to Replace Him
After going down with a hamstring injury on the first offensive drive of the season, it looks as if running back Danny Woodhead will miss a significant chunk of time.
It's just not clear how significant.
According to two national NFL reporters, Woodhead could miss anywhere between four and eight weeks.
Whether Woodhead comes back on the earlier or later end of these estimates, this constitutes a substantial loss for the Ravens offense. It was just one drive of one game, but the offense never seemed to move the ball as quickly and decisively as it did with Woodhead in the game.
It was clear that Woodhead brought a unique pass-catching element out of the backfield, and he and quarterback Joe Flacco showcased an instant chemistry.
So what do the Ravens do going forward?
Well, first, if Woodhead really is out for eight weeks, the Ravens could place him on injured reserve to free up a roster spot, and as Schefter indicated, he'd be a candidate for one of the two designations to return.
As for the options to replace him, Flacco offered an intriguing idea immediately following Sunday's win.
"Hopefully, we have some guys that can step up and hit some plays," Flacco said. "Mike Campanaro is one of those quick little guys that can do stuff inside."
The Ravens haven't lined Campanaro up in the backfield as a running back before, as the wide receiver has mostly lined up in the slot during his career and has also been used on jet sweeps from time to time.
You'd have to wonder if putting him in the backfield would signal to opposing defenses that there's not a real threat of actually running the ball, but he did play running back in high school. And he certainly makes sense as a pass catcher. Like Woodhead, Campanaro is shifty and can make people miss in small spaces.
Campanaro didn't play much on offense Sunday, only seeing 13 snaps of 66 (not including five on special teams). With Mike Wallace, Jeremy Maclin and Breshad Perriman being the top three receivers, using Campanaro in a Woodhead-like role would get him on the field more.
"The former River Hill standout is slippery and quick and has good hands. Flacco trusts him," wrote The Baltimore Sun's Jeff Zrebiec. "As long as Campanaro stays healthy, he certainly figures to get an opportunity to fill part of Woodhead's role. Whether the coaching staff would line up Campanaro in the backfield, though, is unclear.
"At some point, the Ravens will have to add a back, but they might feel they can get by for a couple of weeks relying on West, Allen and Campanaro to a lesser degree. It's certainly an option if their roster is stretched thin in other places."
If and when Baltimore does decide to add another back, the most obvious place to look is the practice squad, where the Ravens added Jeremy Langford and Alex Collins just before the season started.
Langford had a strong rookie season with the Bears, rushing for 587 yards and six touchdowns and added 279 receiving yards and a touchdown. An ankle injury last year and the emergence of other backs knocked him down the depth chart and led to his release. Collins was a Seattle Seahawks 2016 fifth-round pick* *who rushed for 125 yards last year, and Zrebiec said other teams tried to entice him to their practice squads but he chose the Ravens.
"Langford and Collins aren't exact fits for the pass-catching role Woodhead figured to occupy," Zrebiec wrote. "However, either player would certainly provide more gameday depth at the position and would be a capable roster replacement."
Another option to help replace Woodhead is to look outside the organization. The running back position always seems to be one where there is more supply than demand, says Zrebiec.
"Whether it's signing a free agent, making a trade or plucking a back off another team's practice squad, there are plenty of options for the Ravens," Zrebiec wrote. "It seems more likely that they promote Langford or Collins than go outside the organization for a solution, but they've been monitoring the running back situation with several teams in the NFL, so they know what's out there and available. An outside addition shouldn't be ruled out."
And for those that are asking … sorry, but Kenneth Dixon and Taquan Mizzell, who both have pass-catching ability, are not on that list. Dixon was placed on injured reserve at the final cutdown so he's not eligible to return. Mizzell was signed to the Bears' active roster before the Ravens could add him to the practice squad. Oh, and Zrebiec doesn't see an Adrian Peterson trade happening, even though the idea has been stirring around social media.
Brandon Williams Restructured His Contract
Just six months after signing Brandon Williams to a five-year deal reportedly worth $52.5 million (the richest contract for a nose tackle), it appears the Ravens have restructured his deal.
McFarland says that put the Ravens at around $3-4 million under the cap.
The restructuring shouldn't automatically be viewed as a reaction to Woodhead's injury or that the Ravens are going to sign a new player, says McFarland. He says the move was made prior to Sunday, so Woodhead's injury wasn't a factor.
Ray Lewis Headlines Hall of Fame Nominees
The Pro Football Hall of Fame officially announced its 108 early nominees for the class of 2018 Tuesday night, and linebacker Ray Lewis and center Matt Birk headline the 11 first-year eligible players.
The nine others, who have now been retired for five years and can thus be voted in, are linebacker Brian Urlacher, wide receiver Randy Moss, cornerback Ronde Barber, wideout Donald Driver, offensive linemen Steve Hutchinson and Jeff Saturday, and defensive linemen Richard Seymour, Kyle Vanden Bosch and wide receiver Steve Smith (not the one you're thinking of … more on that below).
I don't think there's any doubt that Lewis is a first-ballot Hall of Famer, but just in case you wanted to hear more about his case for such an honor, see the video below.
It will be harder for Birk to get in on his first try, considering the competition.
Steve Smith Announced As Hall of Fame Candidate and Confusion Ensued
No, Steve Smith Sr. is not yet eligible for the Hall of Fame.
He just retired last offseason.
But things sure got confusing yesterday.
First off, the Steve Smith that was nominated shares the same name and position. Then, the former Giants wide receiver that was actually nominated only has 245 career catches, 12 touchdowns and 2,641 yards. Those hardly seem like a Hall of Fame-worthy numbers. 
Adding to the confusion was that NFL.com inadvertently used the Ravens' Steve Smith Sr. as the image for the Giants' Steve Smith.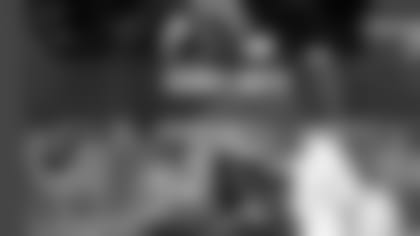 For those asking how the other Steve Smith made the list in the first place …