42 Browns vs. Ravens Game Predictions
Last week, virtually all the experts picked the Ravens to lose their season-opener. (They were wrong.)
This week, the opposite is happening. Except, you can take out the word "virtually." Literally, all 42 pundits are predicting Baltimore to win Sunday's home-opener against the Cleveland Browns.
The giant swing in the Ravens' favor can be attributed to an eye-opening defensive performance against the Cincinnati Bengals combined with the Browns' losing history to the Ravens over the years, particularly with a rookie quarterback.
Don't let the landslide of opinion fool you, however.
While many believe the Ravens will start the season 2-0, they also believe Cleveland will put up a scrappy fight to keep things close, as it has typically done in recent meetings with Baltimore.
Perhaps my favorite prediction was given by ESPN's Bill Polian, who didn't feel he needed to do much explaining of his pick in the video below.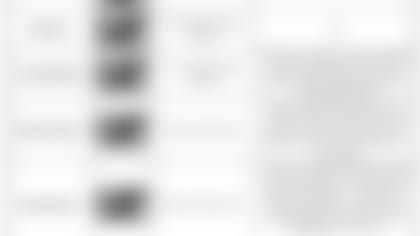 Bengals Didn't Score Touchdown for Second Consecutive Week
At the end of the Ravens' 20-0 shutout win last week, the question on everyone's mind was: Is the Ravens defense that good, or is the Bengals offense that bad?
Well, the nation got to watch Cincinnati's second attempt at generating more offense and it once again fell flat. The Bengals have failed to notch a touchdown through eight quarters of play. The Bengals did, however, move the ball down the field on several occasions. They just couldn't punch the ball into the end zone.
They avoided a second consecutive shutout, but the three field goals in a 13-9 loss to the Houston Texans weren't much consolation.
"What's frustrating to me is we're not punching it in," cornerback Dre Kirkpatrick said, per NFL.com. "Everybody has weapons. They have high-paid receivers, cornerbacks. Everybody has players. They just outplayed us tonight."
"Not scoring a touchdown in two games is not good. I don't have the answers, but we have to figure it out," tight end Tyler Eifert said.
The lack of offensive points has brought quarterback Andy Dalton's starting role into question, but Head Coach Marvin Lewis assured the media that Dalton's job is secure.
The Bengals' final offensive play of the game was probably the most entertaining, and Texans defensive end J.J. Watt ended it with an exclamation point.
So, if the Bengals are showing more and more that they really do have major offensive flaws, what does that say about the Ravens defense?
Could Ravens Pitch Second Consecutive Shutout?
Look, it is* *EXTREMELY difficult to pitch a shutout in the NFL, especially on opening day. The Ravens had to come up with two turnovers in the red zone last week to accomplish that feat.
So to blank their first two opponents in consecutive games would be, well, nearly unheard of. The last time that happened was 72 years ago, according to ESPN Stats & Information. The last team to do it was the Cleveland RAMS in 1945.
The Ravens have never shut out their first two opponents, but did once do it in consecutive games with their historic 2000 defense against, coincidentally, the Bengals and Browns.
"Recording one shutout is difficult, much less back-to-back ones," wrote ESPN. "But here's the best argument for Baltimore holding Cleveland scoreless at M&T Bank Stadium: The Ravens defense has allowed the NFL's fewest points at home since John Harbaugh became coach in 2008, and Browns rookie quarterback DeShone Kizer is making his first career start on the road."
Can the 2017 unit make history?
Well, somebody was feeling pretty BOLD during this week's "Unscripted." Who is that crazy girl saying absurd things?
Jeremy Langford Ready for His Opportunity With Danny Woodhead on Injured Reserve
The Ravens officially placed running back Danny Woodhead on injured reserve after suffering a hamstring injury on Sunday's first drive, and they promoted Jeremy Langford from the practice squad.
This exact situation is why Langford opted to join the Ravens over the other teams that wanted his services.
"Langford chose to join the Ravens' practice squad after getting cut by the Chicago Bears early last week because of a greater possibility of playing here than with any other team," The Baltimore Sun's Edward Lee wrote.
The Ravens are expected to continue to use Terrance West and Buck Allen as a one-two punch, but now that Langford has been called up, he is ready to contribute if his name is called upon. It's still unclear whether he will be active Sunday.
"You never want nobody to get hurt," Langford said after Thursday's practice. "For me, it was just an opportunity to come in here and work hard under a great coach and coaching staff. My opportunity has come and I have to make the best of it."
Fans Diagnose Eric Weddle's Illness
Veteran safety Eric Weddle missed practice Wednesday, making Ravens fans sweat for a minute … at least until they were informed that his absence wasn't injury related.
He's been sick since MONDAY, you say?
Well, fans quickly turned into Twitter doctors, and there was more than one who pointed to Weddle's post-game food consumption as the likely reason for his illness.