What to Make Of Breshad Perriman's Calf Injury?
Ravens wide receiver Breshad Perriman didn't practice yesterday because of a calf injury that ESPN's Adam Schefter reported as "minor."
The good news is there was no setback to his knee.
That alone is enough for CSNMidAtlantic.com's Clifton Brown to tell those holding their breath that they have "permission to exhale."
"[B]eing bothered by a minor calf injury sounded more encouraging than another episode with his knees," Brown wrote.
The bad news is it's another injury for the 2015 first-round draft pick. Period.
Nobody needs practice reps more than Perriman, who missed all of his rookie season with a right knee injury, then all of this year's training camp and most of the preseason with a separate left knee injury.
We are waiting to hear just how "minor" the calf injury is, and whether it will affect Perriman's status for Sunday's game against the division rival Cleveland Browns.
Ravens fans are leery of the "minor" word when it comes to Perriman because it was initially used with a PCL injury on the first day of 2015 training camp that ultimately kept him out of football for a year.
"There's no word on whether it's minor enough that Perriman will be back on the field tomorrow or if it's only minor in relation to the knee injury that kept Perriman from playing at all during his rookie season," wrote ProFootballTalk.com's Josh Alper. "There may be some connection between the knee problems and the current calf issue, although anything more specific about what all of it means for his Sunday status will have to wait for the next day or so."
Perriman was not in the locker room after practice to talk with media to provide clarification, but he did offer this post on Twitter.
Fans and media will anxiously await today's injury report to see if he returns to practice. Participating in a limited capacity would be a step in the right direction. But even if he doesn't, it still won't necessarily mean he won't play Sunday.
Until we get more information, CBS Baltimore's Samuel Njoku urges everyone to keep clam.
Where To Buy That Joe Flacco 'ELITE' Shirt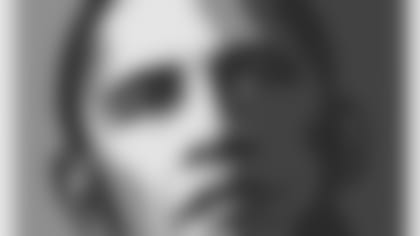 The Flock owes a big thank you to Dennis Pitta for having the idea of teammates wearing the Joe Flacco "ELITE" shirts that were created in a similar style to President Barack Obama's "Hope" poster.
We also owe a big thanks to Terrell Suggs for bringing it to the world's attention by wearing it at podium for a media session and testifying to his quarterback's elite-ness.
And finally, we owe a big thanks to Barstool Sports for creating the amazing shirts in the first place and making them available for purchase. Something tells me their sales have skyrocketed in the last 24 hours.
Teams That Start 2-0 Have A Good Chance Of Making Playoffs
History says that Sunday's game against the Browns has playoff implications.
"When the Ravens start a season strong, they finish in the postseason," wrote ESPN's Jamison Hensley. "The Ravens have advanced to the playoffs all four times they've started 2-0 in franchise history."
That's certainly a strong track record and could give a boost of optimism to the Ravens Flock about advancing to the postseason, but as Hensley points out, it's also not a guarantee.
In a year where the Ravens' toughest opponents (on paper) will be stacked in December, a fast start will be as important as ever. Baltimore's final four games are at New England, vs. Philadelphia, at Pittsburgh and at Cincinnati.
Three of those teams advanced to the playoffs last year and are early favorites to do so again. Contrast that with the first seven games of the season, when the Ravens face six non-playoff teams from last year. Getting early wins would give the Ravens some cushion down the stretch.
"[T]he Ravens are not unique in equating fast starts to playoff seasons," Hensley wrote. "Last season, six of the nine teams (66.7 percent) to start 2-0 made the postseason, including both Super Bowl teams (the Broncos and Panthers). Only the Falcons, Cowboys and Jets did not end up in the playoffs. Since 1990, 63 percent of teams that started 2-0 reached the playoffs."
Derrick Mason One Of 94 Nominees For 2017 Hall Of Fame
The Pro Football Hall of Fame announced 94 players and coaches as nominees for the Hall's 2017 class, and among them was former Ravens wide receiver Derrick Mason.
Mason caught 943 passes for 12,061 receiving yards and 66 touchdowns in his 15-year career, which included eight years in Tennessee, six in Baltimore, one in New York and one in Houston.
It will be difficult for Mason to make the final cut-down. Each class has four to eight Hall of Famers.
PFT.com pointed out some of the prominent first-year nominees including pass rusher Jason Taylor, running back LaDainian Tomlinson and wide receiver Hines Ward. There's also the 2016 finalists back on the ballot including quarterback Kurt Warner, running backs Edgerrin James and Terrell Davis, wide receiver Terrell Owens, offensive linemen Alan Faneca and Joe Jacoby, safeties Steve Atwater and John Lynch, kicker Morten Andersen and coach Don Coryell.
The list of 94 will be trimmed to 25 semifinalists in November.
Terrance West Expects To Be Booed In Cleveland
Just how will Cleveland welcome running back Terrance West to FirstEnergy Stadium? He returns as a division rival after the Browns drafted him in the third round of the 2014 draft.
West isn't expecting any warm cheers.
And how does West feel about that?
"I don't care," he said. "I block that all out anyway whenever I go onto the field."
The Best NFL Player You've Never Heard Of (Unless You Live In Baltimore)
I got a kick out of this Pro Football Focus tweet when I read it yesterday.
Of course, everyone in Baltimore knows who Marshal Yanda is. And my bet is most serious football fans have heard of him too.
Nonetheless, nobody is upset about PFF giving Yanda major love by calling him the best guard in the NFL.
"Most players are missing a piece of that puzzle, and that predetermines where their best position is, or what scheme they are best-suited for, but few players are like Yanda and have no real holes in their game. Marshal Yanda is the best guard in football, and one of the best players in the league, period," wrote PFF's Sam Monson.
Check out the entire breakdown of Yanda's game here.