Experts Overwhelming Agree On Ravens vs. Browns Predictions
Only six experts of the 42 below believe the Browns will win in Cleveland Sunday. That makes Baltimore an overwhelming favorite to go 2-0.
After Browns quarterback Josh McCown gave Baltimore fits last year by throwing for 457 yards and two touchdowns, a Ravens' victory is hardly a given, even if the Browns are in rebuilding mode again. The 2016 defensive unit already looks to be much-improved by allowing a Week 1 league-low 160 yards last week, but it was just one game.
"Whether the Ravens defense is that much sharper with Terrell Suggs and other injured players back, remains to be seen," wrote The Sporting News' David Steele. "All they've seen so far is the Bills."
It's no surprise that CBS Sports' Will Brinson predicted a Browns victory because he's already on record as saying the Ravens will finish dead last in the division. If the Ravens are going to be a playoff team, CSNMidAtlantic.com's Clifton Brown says they have to be able to beat the Browns.
Nonetheless, few people see quarterback Joe Flacco losing this game because he's gone 13-2 against the Browns during his career.
"Joe Flacco flat-out owns the Cleveland Browns," ESPN's Trey Wingo said.
"I like Baltimore in this contest because of Joe Flacco and his receivers," added NFL.com's Elliot Harrison. "Flacco performed efficiently most of the day against a superior Bills defense (uh, superior to the Browns' unit anyway) in Week 1, while finding Mike Wallace down the field. Flacco has been a top-shelf quarterback throwing the deep ball for most of his career, and he should find the same seams Eagles rookie Carson Wentz exploited last week."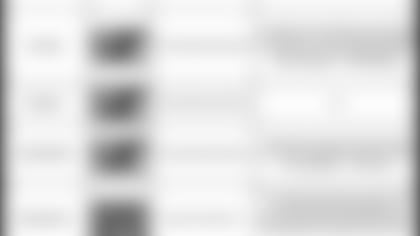 No Signs Of Unhappiness Among Deep Receiving Group
I've seen media ask a lot of questions recently about Offensive Coordinator Marc Trestman and Flacco's ability to keep all the offensive weapons happy with enough touches. The questions have translated to headlines.
Don't get me wrong. I've wondered the same thing. Shoot, I was pondering the same question during training camp before all the receivers were even healthy. Based on the roster alone, I knew the Ravens would have more than one or two legitimate weapons at receiver and tight end. Head Coach John Harbaugh even admitted that it will be a challenge to get the ball in everyone's hand.
That said, through just one week of the season, the answer has become clear to me. It could always change, but there have been zero signs to warrant any serious concern that anyone is unhappy.
In fact, did you see Steve Smith Sr. rip into a reporter in the postgame locker room Sunday when he asked the 16-year receiver how he felt about his role in the game after Mike Wallace scored a 66-yard touchdown?
"What are you trying to insinuate?" Smith asked. "It seems like you're fishing with nothing on your line. … I'm done talking to you, bro."
This exchange came after Smith had already said earlier in the week that he was happy to have different receivers bring various skillsets to the team for the benefit of all. He literally used the word "ecstatic" to describe his emotions when he helps his teammates excel.
"[Y]ou know you are going to get your plays, but you are also ecstatic to be able to clear it out and open it up for other guys," Smith said. "I go down and run a route to open it up for Mike, and Mike catches it, then I'm on the hunt. I get to peel back on somebody and knock the [expletive] out of them. That's what I'm really excited about; I can play my role for Mike and Mike can play his role."
Smith called it. He drew a double team that opened Wallace up for the big score. Smith finished Sunday's game with 19 yards on five catches, but had a healthy team-high eight targets.
Tight end Crockett Gillmore went from starting 10 games last year to No. 2 behind Dennis Pitta. But Gillmore says he prefers having more help.
The person who probably is seeing the most drastic change in opportunity so far is Kamar Aiken after he was the last man standing among the receiving corps last year. He was thrust into the starting role after injuries took their toll and finished with 75 catches for 944 yards.
Now, he might be the third or fourth receiver. Aiken played 36 of 68 offensive snaps (53 percent) Sunday, and had two catches for 14 yards. He played 16 snaps on special teams, per Zrebiec.
"I would much rather play more receiver, but for right now, what the team needs is special teams, so I'll do special teams," Aiken told Zrebiec. "I'm fine with it. I'm one of those guys that whatever you ask me to do, I'm going to do anyway, so it will get done."
Sometimes players say all the right things in front of the media, which is why it says a lot when the players are in the heat of the game. I LOVE this exchange between the receivers after Wallace scored Sunday.
Injuries Force Ravens To Rely On Pair Of Rookie Pass Rushers
It's crazy how a unit can look deep one second, and then thin the next.
That's what's happened at outside linebacker with both Elvis Dumervil (foot) and Za'Darius Smith (ankle) not practicing. Neither looks likely to play Sunday.
That means a couple of rookie pass rushers are going to get thrown into the fire and tested.
"Terrell Suggs and Albert McClellan are expected to start at outside linebacker, but rookie linebackers Matt Judon and Kamalei Correa could both see playing time Sunday, along with linebacker Chris Carter," wrote Brown.