How Starting 2-0 Affects Ravens' Playoffs Chances
Coaches and players constantly preach about taking the season one game at a time. Each week, they focus on going 1-0.
Fans and media are constantly looking ahead, however. It's just more fun that way.
As such, ESPN took a historical look at the percentage of teams that advanced to the playoffs after jumping out to a fast 2-0 start. It certainly isn't foolproof, but …
"The road to the playoffs already looks much easier for the Broncos, Chiefs, Falcons, Panthers, Raiders, Ravens and Steelers [and Lions after last night's win]. Since the postseason field expanded to 12 in 1990, 63 percent of teams to start 2-0 have made the playoffs."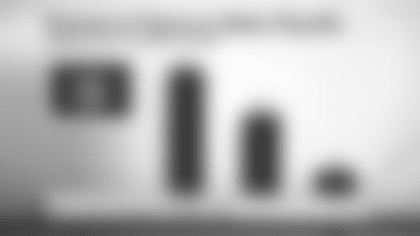 For all you non-mathematicians out there, that means 37 percent – a pretty good chunk of teams – fail to reach the postseason after a perfect start through two games.
The Ravens are fully aware that they could be a part of that 37 percent because that was their fate last year. Not only did Baltimore open the 2016 season 2-0, but it also won its third game. But then the team hit a brutal four-game losing skid, coinciding with a rash of injuries, and also dropped the final three of four games.
That was the only time in franchise history the Ravens came up short in their bid for the playoffs after starting 2-0. The other 80 percent of the time, they advanced.
2-02000 ----> 12-4, Super Bowl win
2006 ----> 13-3, AFC divisional game
2008 ----> 11-5, AFC championship game
2009 ----> 9-7, AFC divisional game
2016 ----> 8-8, no playoffs

0-2
1999 ----> 8-8, no playoffs
2002 ----> 7-9, no playoffs
2005 ----> 6-10, no playoffs
2015 ----> 5-11, no playoffs
Dixon Suspended Again, West Injured, Collins Earned More Reps, Woodhead Had a Baby
There were a lot of changes at the running back position over the weekend.
First, NFL Network's Ian Rapoport reported Saturday that 2016 fourth-round pick Kenneth Dixon was suspended for the second time in six months for violating the league's substance abuse policy. The second suspension for two games came while Dixon is currently serving his first four-game suspension and on injured reserve (knee).
Head Coach John Harbaugh did not have the details behind the suspension.
"The silver lining for Dixon in all of this is he will serve his suspension while injured, meaning he'll miss games in which he already wasn't going to participate, but he won't get paid for those games," wrote NFL.com. "It could cloud his treatment and rehab options, though the specifics of that are not known."
Also on Saturday, the Ravens decided to promote Alex Collins from the practice squad to the active roster, which was a surprise because Baltimore had already brought up Jeremy Langford just three days prior to help fill in for Danny Woodhead (injured reserve, hamstring). To make room for Collins, the Ravens cut Langford.
Well, whatever the reason, Collins got some carries against the Cleveland Browns during the second half, and his performance was eye-opening.
He brought an explosiveness and punch to the running attack, tallying 42 yards on seven carries, averaging an impressive 6 yards per carry. Terrance West and Buck Allen have both averaged less than 4 yards per attempt in the first two games.
Despite a fumble, Harbaugh said Collins played well enough to get more chances in the future.
Meanwhile, West, the Ravens' starting running back for the last 15 games, only had two carries in the second half. The Baltimore Sun's Jeff Zrebiec reported that was because West suffered a minor injury.
And finally, Woodhead got some good news while on injured reserve. It looks like he and his wife welcomed in a beautiful baby girl. Congratulations, Danny!
Anticipating Upcoming Roster Moves
The Ravens are expected to move right guard Marshal Yanda and undrafted rookie linebacker Bam Bradley to injured reserve this week, which will open up two spots on the 53-man roster.
Who will grab those vacancies?
The other question is whether the Ravens will continue with Tony Bergstrom at right guard after he filled in when Yanda went down on the first play of the second half. Bergstrom admitted that he started slow, but got things going after he settled in. He didn't grade out very well, according to Pro Football Focus, who gave him a minus-2.5 grade.
"The Ravens' other options to fill that position include moving Jensen to right guard and inserting Luke Bowanko, who was also acquired in a post-preseason trade, at center; starting rookie fifth-round pick Jermaine Eluemunor, who has been inactive in the first two games; or promoting guard-center Matt Skura from the practice squad and thrusting him into a front-line role," wrote Zrebiec.
"There's also the possibility of making an outside addition, but the Ravens' abbreviated schedule this week because of the London week complicates that."
"Flacco on fire against the blitz," writes ESPN Stats & Info. "Joe Flacco faced five or more rushers only twice in Week 1, but he turned one of those plays into a 48-yard score to Jeremy Maclin. Flacco faced the blitz much more against the Browns on Sunday, but handled himself with similar aplomb." [ESPN]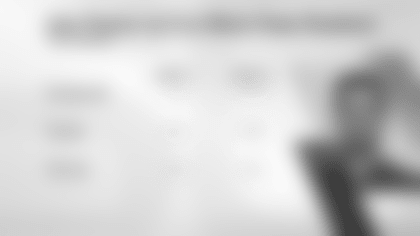 The Baltimore Ravens are now worth $2.5 billion, up 9 percent from last year. That puts the franchise at No. 14 among the NFL's 32 teams. [Forbes]
You may have noticed that Harbaugh has now twice given a shout-out to the Ravens' gameday production crew since the home-opener Sunday. The Ravens have been named the No. 1 gameday experience in the NFL, and there are hundreds of people working behind the scenes to make that happen. Ever wonder who is in control of the massive new video boards at M&T Bank Stadium? Well, you can get to know him better with this Baltimore Sun feature on our video guru, Jay O'Brien. "O'Brien, 34, is the organization's vice president for broadcasting and game day productions," wrote Childs Walker. "And as such, he'll stand at the helm of the 60-person control booth operating the new displays, which are more than twice as large as their predecessors." [The Baltimore Sun]