Trap Game? 42 Ravens-Jaguars Game Predictions
Could Sunday's meeting with the 1-1 Jacksonville Jaguars be a "trap game" for the Ravens?
It has all the makings of one, but only two of the 42 pundits below actually predicted Baltimore to drop a game it's favored to win.
"The Ravens are feeling good after a 2-0 start and might be peeking ahead to next Sunday's AFC North tilt with the Pittsburgh Steelers," wrote The Baltimore Sun's Edward Lee, who foresees a 12-10 win for Jacksonville. "The loss of six-time Pro Bowl right guard Marshal Yanda will open up pass-rushing lanes for a talented Jacksonville defense front in what should be a low-scoring affair."
Also, the Jaguars are accustomed to crossing the five time zones over to London while the Ravens are figuring it out on the fly. And let's not forget that Baltimore has had a hard time putting Jacksonville away in recent years.
Jacksonville hasn't won more than five games in each of the last three seasons, yet meetings against Baltimore during that time have all been decided by one score or less. The Ravens have gone 2-1 in those games, but they could've easily swung the other way.
At the end of the day, here's one of the biggest reasons most experts are sticking with Baltimore:
"[T]his comes down to just trusting a heck of a lot more than Blake Bortles," wrote The Sun's Jeff Zrebiec.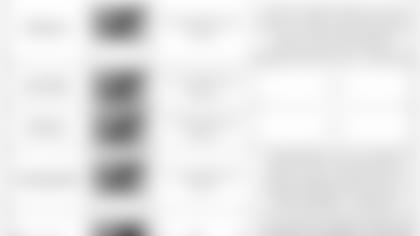 Brandon Williams Didn't Travel to London
Based on the Ravens' injury reports so far this week, it didn't look like Brandon Williams had a good chance of playing in Sunday's game against the Jags. If the following report is correct, it confirms suspicions that he wouldn't be available.
Ravens DT Brandon Williams didn't make the trip to London after a foot injury kept him from practicing. RB Terrance Williams did. — Alex Flanagan (@Alex_Flanagan) September 22, 2017
The timing of run-stuffing Williams' injury isn't the best as the Ravens look to slow one of the NFL's up-and-coming running backs in rookie Leonard Fournette and his partner-in-crime Chris Ivory. The Jaguars offense is predicated upon it's running attack, which is ranked No. 9 in the league with 127 yards per game.
Scouting Report: Who Has the Edge?
For a more detailed look at these two teams, Zrebiec broke down which has the edge in the offensive and defensive passing and rushing games, special teams and intangibles. You can get his whole scouting report here, and below are some highlights.
Passing Game"The Ravens opened things up a bit on offense last week and Joe Flacco was sharp. … Young quarterback Blake Bortles nearly lost his job during the preseason. That talk has quieted somewhat but the former first-round draft pick hasn't looked a whole lot different than he has in previous years."
Edge = Ravens
Running Game
"It will be a challenge for [the Ravens' strong rushing] numbers to continue without Marshal Yanda, but the Ravens believe they have three diverse backs in Terrance West, Buck Allen and Alex Collins. … Coach Doug Marrone wants Jacksonville to be a physical, run-oriented team and he has a back in place in rookie Leonard Fournette to accomplish that."
Edge = Even
Rush Defense
"The Ravens are allowing opposing ball carries to gain 4 yards per carry, more than Defensive Coordinator Dean Pees would like. Stopping the run-oriented Jaguars without Brandon Williams would be a big challenge. … The Tennessee Titans ran all over the Jaguars last week with 179 rushing yards on 5.0 yards per carry and three touchdowns."
Pass Defense
"After two weeks, the Ravens have eight interceptions, two more than any other team, and eight sacks, tied for fourth in the NFL. Ravens defensive backs, though, acknowledge that they are committing way too many coverage breakdowns that will bite them against better teams. … There's a lot of talent with this [Jaguars] group. A.J. Bouye and Jalen Ramsey, a player the Ravens coveted in the 2016 draft, are one of the best cornerback duos in the league."
Edge = Jaguars
Can Ravens Keep up Interception Rate?
The Ravens pass defense has notched four interceptions in each of its first two games. If the unit were to keep up that pace, it'd reach a whopping 64 picks by the end of the season.
ESPN's Bill Barnwell looked at some notable statistical outliers throughout the league and commented on whether that pace can continue. For example, last year, Matt Forte was on pace for a 1,568-yard rushing season after his first two games, while Ezekiel Elliott was on pace for 1,072 yards. Elliot nearly hit the mark, while Forte came up about 750 yards short.
So how about the four interceptions/game rate in Baltimore?
"The Ravens aren't getting to 64 interceptions," wrote Barnwell.
Duh. I don't think any reasonable Ravens fan actually expects that pace to continue. The NFL record for picks is 42, which was set in 1946. The AFL record is 49 from 1961.
"Could they make it to 40?" asked Barnwell. "They're off to a great start, but it's close to impossible. … "It's more plausible that the Ravens, who tied for the league lead with 18 interceptions last season, will hold the crown on their own this time."
I think the Ravens would be more than happy to lead the league in picks this year. And it looks like Pittsburgh Steelers rival Head Coach Mike Tomlin would like his team to be a little more Ravens-like too.
Michael Campanero Returns to Practice, Jalen Ramsey Absent in Jacksonville
The Ravens saw two key players fully return to practice Thursday in wide receiver Michael Campanaro and defensive back Anthony Levine. Both have limited but important roles on their respective sides of the ball, but they are especially critical to special teams, so Jerry Rosburg was happy to have both return.
Outside linebacker Za'Darius Smith also practiced fully for the second straight day, which will help bolster the pass rush against Bortles Sunday.
For the Jaguars, Ramsey was downgraded and missed Thursday's practice after previously being limited Wednesday.
"[H]is situation will be one to watch," wrote Jags Wire's Jay Johnson. "However, even if he misses tomorrow's practice, that wouldn't necessarily mean he's been ruled out for Sunday considering he also missed all of last week's practices and still played against the Tennessee Titans."
Can Buck Allen Carry the Load? Fantasy Owners Shouldn't Sleep on Him
Talked about as a bubble player in training camp who could be cut from the team, Buck Allen has suddenly become the Ravens' most productive back through two games.
He's gained 137 yards on 35 carries, including his 37-yarder last week against the Cleveland Browns that set up a key Ravens touchdown just before halftime. He also has 35 receiving yards and a touchdown.
With starter Terrance West nursing a calf injury, Allen could see even more carries and goal-line attempts in London, making him a sleeper for all you fantasy owners. Alex Collins is expected to get more touches too.
Give Marty Mornhinweg his credit in the Ravens' 2-0 start, says Chris Schisler. "It looks like Mornhinweg is a brand new play-caller but it could just be that he is finally allowed to do his thing," he wrote. "He took over for Marc Trestman, and he had to work with Trestman's offense the rest of the 2016 season. He could change tendency, but he couldn't install a brand new offense. Mornhinweg had to work with what he had as the team prepared for a game each week. This year he got the chance to install his offensive philosophy in training camp. … The Ravens offense isn't a finished product. Mornhinweg came into the season limited because of Flacco's situation, and an offense that got little work in the preseason. With that in mind he is doing a fantastic job. He's sticking to the running game and he is sticking to Flacco's comfort zone. Basically he is doing everything fans have been asking for in the past couple of seasons." [Ebony Bird]