42 Ravens-Steelers Expert Picks for a Game With Massive Division Implications
How important is it for the Ravens to beat the division rival Pittsburgh Steelers Sunday at M&T Bank Stadium?
To be exact, it will cause a 31 percent change in Baltimore's chances of winning the division.
So yeah, winning this weekend is pretty important.
According to ESPN's Football Power Index (FPI), a Baltimore win would mean the difference between a 42.3 percent and an 11.8 percent chance of being crowned the division champs. For Pittsburgh, a win would make the Steelers an 87.1 percent favorite to win the AFC North, and a 56.1 percent favorite with a loss.
There aren't many folks who believe the Ravens will notch the victory, however. Only 11 of the 42 pundits below are predicting a Baltimore win.
With both teams coming off shocking losses last week and both offenses struggling at times, many prognosticators envision a close, low-scoring game. But with the Ravens' injuries piling up while preparing for an arsenal of dangerous Pittsburgh offensive weapons, pundits believe the Steelers have the edge.
"We haven't seen the Steelers offense firing on all cylinders yet this year, but we know it can be good," wrote Bleacher Report's Chris Simms. "We have yet to see if the Ravens offense can carry the team to a victory when the defense isn't dominating. … Pittsburgh is the more balanced and proven team right now, and the Steelers should take Round 1 of the rivalry."
Added Gargiulo and Walder: "FPI has the teams rated nearly the same on defense, but after Baltimore's rough outing in London against the Jaguars, the Steelers offense is what FPI sees as the difference."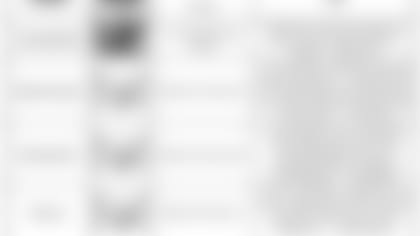 Scouting Report: Who Has the Edge?
As he does every week, The Baltimore Sun's Jeff Zrebiec offered a more detailed scouting report of this week's matchup, comparing both teams' offensive and defensive passing and rushing games, special teams and intangibles.
Zrebiec is predicting the Steelers will win, 23-20, because they are healthier and have more firepower.
Running Game
"After Terrance West lost a fumble last week and Buck Allen didn't play for much of the first half, it would hardly be surprising to see Alex Collins get a more prominent, if not leading, role in the running game. … [Le'Veon] Bell, who has shown some signs of breaking out, is averaging just 3.5 yards per carry. He has typically been effective out of the backfield."
Edge = Steelers
Rush Defense
"A normally stout rush defense was exposed a bit against the Jaguars with Brandon Williams out and Brent Urban missing most of the game. … Pittsburgh's run defense got off to a solid start, yet the Steelers were exposed in that area last week."
Edge = Ravens
Pass Defense
"The NFL is a copycat league, so expect the Steelers to attack the Ravens linebackers and safeties in coverage the way the Jaguars did to much success last week. … Like the Ravens, the Steelers have worked extremely hard to improve this group. The early returns have been very good as the Steelers are allowing the second fewest passing yards per game (136.7) and they are tied for second in the league with 11 sacks."
Edge = Steelers
Not Looking Good for Brandon Williams, Benjamin Watson
For the second consecutive day, neither defensive tackle Brandon Williams (foot) nor tight end Benjamin Watson (calf) participated in practice Thursday, putting both in doubt for Sunday's game.
The timing is bad as the Ravens could use Williams' help in stopping Bell, who is considered one of the best backs in the league.
"[Williams] would likely need to practice on at least a limited basis Friday to have a chance to play against the Steelers," wrote WNST's Luke Jones.
Meanwhile, Watson is the Ravens' leading receiver through three games and the third-highest graded NFL tight end by Pro Football Focus. He scored Baltimore's only touchdown in London last week.
Le'Veon Bell: 'I Haven't Been That Special Player'
With Williams' status in doubt Sunday, the Ravens would sure like to see Bell continue his slow start to the season.
In 2016, Bell was the league's second-most productive back averaging of 105.7 rushing yards per game. Bell has yet to hit the century mark in any of the first three games this year.
"I haven't been that special player yet," said Bell, per ESPN. "I've kind of been just playing football. I've got to go out there and be that special player I know I can be. I just haven't made the plays yet necessary for my team to get the job done."
Bell missed all of training camp and the preseason because of a contract dispute (he ended up signing a one-year franchise tag despite wanting a large long-term deal), and his absence may be contributing to his slow start. The Ravens hope they aren't the team that allows him to return to form.
"I think I'm just as explosive as I've always been," Bell said. "Just so far I've been close to breaking a couple of runs, close to breaking a couple of catches; it just hasn't happened yet."
Biggest Key to the Game: No More Picks for Joe Flacco
Of all the different aspects that have been analyzed for this critical division game, it's not surprising that the quarterback play might be the most important.
That's especially true for Joe Flacco, who has the NFL's longest current streak of throwing at least one interception in a game. Flacco has thrown at least one pick in nine consecutive games. The Broncos' Trevor Siemian is second, throwing a pick in his last six games.
"If you're playing the odds, the biggest key to downing the Steelers is quarterback Joe Flacco ending the NFL's longest current interception streak," writes ESPN. "In many ways, Flacco is in training camp or preseason mode for the first four weeks of the regular season [after sitting out with a back injury]."
Per ESPN, the Ravens are 48-13 (.786) when Flacco avoids throwing an interception, but are 37-43 (.462) when he does get picked.
Flacco and Boldin certainly get credit for 2012 SB run but the #Ravens don't get there and win without Jacoby Jones. Very underrated talent — Joe Schiller (@JoeSchillerr) September 28, 2017