Can Ravens Open With A Win in Cincinnati? 41 Game Predictions
That's how many of the 41 experts below believe Baltimore will open the 2017 season with a win by beating the Cincinnati Bengals at Paul Brown Stadium. The Ravens haven't won a game there since the 2011 season, when guys like Ray Lewis, Ed Reed, Anquan Boldin and Ray Rice were still on the team.
To the surprise of nobody, the reason for the lack of faith among the pundits is the MASH offensive unit practicing as a full unit for only eight days prior to the AFC North divisional showdown.
"The Ravens struggle in Cincinnati under the best circumstances, and with Joe Flacco re-taking control of the offense after just a week of practice, these aren't the best circumstances," wrote The Baltimore Sun's Childs Walker. "Slight advantage goes to the home team in an ugly defensive slugfest."
If Flacco instantly hits it off with his new targets and offensive line, there will be more cries than ever to do away with four preseason games. But even if expectations hold, and the offense takes a couple games to knock the rust off, NFL.com's Elliott Harrison still sees reason for hope.
"All things point to the Bengals winning this game:
A) They're at home. 
B) Joe Flacco didn't play in the preseason, nursing his balky back.
C) A.J. Green is healthy and ready to roll.
D) A and C only.
"The Ravens have already endured a ton of injuries thus far, but I can't get past how well the defense played in preseason. Nothing has jumped off the page for me concerning Cincy. John Ross is an exciting prospect, but he won't suit up. Joe Mixon isn't expected to start. And while Vontaze Burfict's presence could really enliven this AFC North dust-up, he's suspended. Think Baltimore's front seven consistently beats the Bengals' offensive line at the point of the attack. Ravens win."
Here's to hoping Harrison and the five other experts who believe in the Ravens are correct.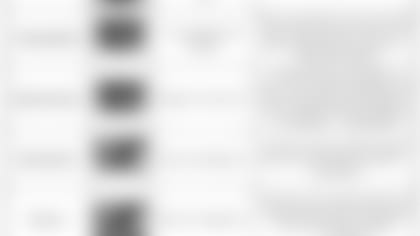 Browns Cut Josh Woodrum. Could Ravens Bring Him Back to Practice Squad?
Well, a reunion with summer sensation Josh Woodrum could still happen after all.
The Cleveland Browns cut the former Ravens quarterback just four days after they claimed him off waivers. If he clears waivers this time around, that means he'll be on the street and free to sign with any team.
Ravens fans wouldn't hate it if Baltimore re-signed Woodrum, 24, after they fell in love with him during the preseason. Woodrum opened eyes by going 25-of-36 for 321 yards and two touchdowns and adding a pair of rushing scores during four preseason games.
Woodrum's popularity soared even higher with his class-act, blue-collar postgame press conference after a stellar performance against Miami. He came across as humble, hungry and likable. He also shared that his inspiration comes from his brother, who has Down Syndrome and won two gold medals in the 2010 Special Olympics.
Woodrum's first two performances were strong enough that Head Coach John Harbaugh gave him a chance to show what he could do with the starters in the third preseason game. It wasn't enough to unseat Ryan Mallett as the primary backup, but many thought it would be enough to get a coveted spot on the 10-man practice squad.
The Browns got in the way of that possibility, but the opportunity is now available again. Harbaugh was asked Wednesday whether the Ravens will sign a quarterback to the practice squad.
"Not this week," he replied.
What about next week, or the week after?
"The Ravens certainly could revisit the situation in the near future," wrote The Sun's Jeff Zrebiec. "As long as Joe Flacco and Ryan Mallett are healthy, the Ravens don't seem likely to carry three quarterbacks on their 53-man roster. However, they may decide that Woodrum is worth carrying on the practice squad."
Browns and Bengals Losing Players Ahead of Ravens Matchups
While Baltimore is seeing a host of injured players return to the field, its first two opponents are losing key pieces. And their absences should make a world of difference as the Ravens' offensive line tries to protect its franchise quarterback and his rehabbed back.
Cincinnati will welcome the Ravens without linebacker Vontaze Burfict or cornerback Adam "Pacman" Jones due to suspensions. Rookie wide receiver John Ross' status is in question with a knee injury, but he did practice Thursday.
Baltimore will have to get used to seeing Burfict around more often in the future, however, as the Bengals signed him to a contract extension despite multiple suspensions for illegal hits.
Cleveland received terrible news when No. 1-overall pick Myles Garrett suffered a high ankle sprain in a "freak accident" during Wednesday's practice and is now expected to miss the start of the season. His absence is expected to extend into Week 2 when the Browns visit M&T Bank Stadium.
Super Bowl Champion Patriots Get Blown Out at Home by Chiefs
First, the simple return of regular-season action was enough to get the juices flowing. Am I right, Mike Wallace?
Then, the Super Bowl Champion New England Patriots lost their home opener against the Kansas City Chiefs. And they didn't just lose. They got blown out in their home stadium, 42-27.
Quarterback Tom Brady wasn't happy after the game.
"We have to be a lot better in a lot of areas, starting with our attitude and our competitiveness," he said. Asked to elaborate, Brady added: "I just think we need to have more urgency and perform a lot better. A winning attitude and a championship attitude, you need to bring it every day. We had it handed to us on our own field. It's a terrible feeling. We've got to dig deep, a lot deeper than we did tonight. We didn't dig very deep tonight."
Hey, nobody is going to count the Patriots out after Week 1. Teams always adjust and evolve, and nobody does that better than New England. But this was a rare defeat with the entire nation watching. So it's only right to allow Ravens fans to soak up the moment, especially after enduring offseason talk about New England potentially going 16-0 this year.
Steve Smith Gets Back to His Roots by Working at Taco Bell
Steve Smith Sr. is still quite the entertainer, even in retirement.
The former Ravens receiver got in touch with his roots by working at a Taco Bell as part of a promotion for NFL Network's "GameDay Morning." Smith will be an analyst for the show this season.
During his high school and junior college years, Smith worked at a Taco Bell in the Los Angeles area to make a few bucks.
C.J. Mosley, how does it feel to continue the great middle linebacker tradition in Baltimore that began with Ray Lewis? "It makes you want to strive for greatness," Mosley told Edward Lee in a Q&A. "You always want to be the best that you can be and keep the tradition going as a defensive player on the Ravens and as a middle linebacker, being a part of that great group in the past. Look at a player like Terrell Suggs. He's one of the last ones of that generation of Ravens. That's what you want to think about when it comes to your future. You just want to keep everything going the right way. The NFL is a job and all that, but I plan on being here for a long time. I want to be one of those last Ravens that is giving to the next generation. That's something cool to think about." [The Baltimore Sun]