The 35-6 loss to the Seattle Seahawks was a game to forget in many ways.
It was the most lopsided loss of the season, and the team's lowest offensive output in six years.
But shrouded in that outcome were a few bright spots, and here's a breakdown of plays you might have missed from the game. (All of these plays were viewed using NFL Game Pass, which is available for fans to purchase.)
Overview of Osemele's Left Tackle Debut
With four games left in the season, the Ravens decided to get a look at what Kelechi Osemele can do at left tackle. The fourth-year lineman has played left guard the last three seasons, and spent most of his rookie season at right tackle. He played left tackle in college, but Sunday's game marked his NFL debut at the position. Osemele said he views the reps at left tackle as an audition to be the team's long-term left tackle, especially considering how the future of the position is in question because of Eugene Monroe's injury history the last two years.
Osemele's debut was certainly a solid start, as he held his own against talented pass rushers in Seattle's defensive front. "I thought he looked good. There are some things that he can do better," Head Coach John Harbaugh said. "He had lots of good blocks in pass protection and the run game. I thought he was a bright spot."
The two clips below show the range of Osemele's ability. He is a bruiser in run blocking, but he also has quick enough feet to handle speed rushers off the edge. Both of these plays came against 2012 first-round outside linebacker Bruce Irvin.
A clear problem for the Ravens in Sunday's game was getting off the field on third-and-short. The Seahawks ran pick plays to the right side of the field on multiple occasions, and the Ravens couldn't find a way to stop it. This third-down catch by wide receiver Doug Baldwin went for 8 yards and a first down. 
Baldwin was the slot receiver on this play, and Jermaine Kearse was the outside target. Kearse ran a slant route that was really just designed to get in the way of cornerback Kyle Arrington. Outside cornerback Shareece Wright followed Kearse on the play and then wasn't able to get to Baldwin before he reached the first-down marker.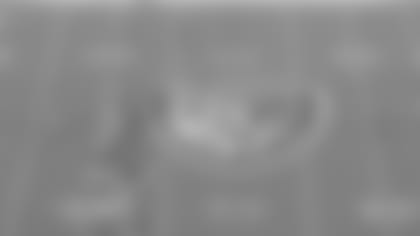 Williams Controls Line of Scrimmage
Defensive tackle Brandon Williams consistently flashes on tape whenever he's left in one-on-one matchups. Williams absolutely blew up this play in the backfield by tossing the center to the side and stopping running back Thomas Rawls in his tracks. Defensive end Chris Canty brought Rawls to the ground, and this is actually the play where the Seattle running back broke his ankle.