Eric Weddle is going into his 10th NFL season and is a three-time Pro Bowler, but he's new to Baltimore.
Here are five things about the recently-signed safety that you may not know, including quotes from his 2013 book, "No Excuses, No Regrets: The Eric Weddle Story."
1)     He almost didn't survive birth.
Weddle's mother, Debbie Weddle, was only in her second trimester early in the fall of 1984 when she began leaking amniotic fluid and body tissue. After being rushed to the hospital, doctors told her and her husband, Steve Weddle, that she was either going to have a miscarriage or need to go into labor. They waited, and waited, and waited. Nothing happened.
Miraculously, Debbie's body healed and Eric was born without complication at seven pounds, eight ounces about four months later on Jan. 4, 1985. "He wasn't supposed to be here," Debbie said.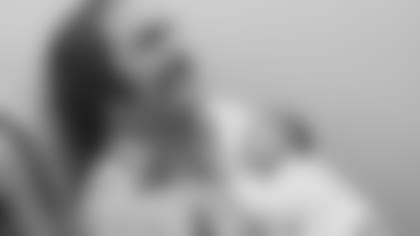 2)     A fastball to the face changed his life.
Weddle may have been better at baseball than football in his early high school days. His manager at Alta Loma High, Rick Secrist, believed Weddle was destined for Major League Baseball.
That all changed when, during a game against rival A.B. Miller High, Weddle led off the bottom of the first inning. After tempers flared earlier in the game, the first pitch came at Weddle's head. The fastball slammed into Weddle's face, fracturing his eye socket and pushing his eyeball a half inch into his skull. Weddle actually got lucky. "An inch to the left or right and I could have been blind," Weddle said.
Weddle was never the same baseball player after that. His batting average went from .550 to .200. "I couldn't hit the ball," he said. "I couldn't understand the fear. I worked on it but just couldn't overcome it. I finished out the season, but I quit playing. I've always been able to overcome things, and to this day it still bugs me that I couldn't overcome a ball to the face. But I think things worked out for the best."
3)     He was a 'punk' freshman at Utah.
Weddle was an unheralded member of former Utah Head Coach Urban Meyer's 2003 recruiting class. In fact, Utah was the only school to offer Weddle a scholarship. Weddle came in with a chip on his shoulder, and drew inspiration from a quote by former Ravens Head Coach Brian Billick, "When you go in the lion's den, you don't tippy toe in – you carry a spear, you go in screaming like a banshee, you kick whatever doors in."
Weddle was determined to do whatever he could to become an instant starter, even if that meant ruffling some feathers. Weddle spoke up before upperclassmen in meetings and was a little too aggressive in practice drills for their liking. "Who is this punk freshman? Who does he think he is?" senior strong safety Dave Revill said.
After impressing coaches with his knowledge of the game, Weddle became a starter by the third game of his freshman year and a freshman All-American by the end of the season.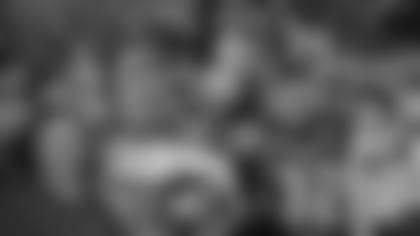 4)     He's very involved in the Mormon church.
Weddle didn't grow up in the Church of Jesus Chris of Latter-day Saints (LDS), but it has become a huge part of his life. His then-girlfriend turned wife, Chanel, has always been a Mormon and Weddle began attending Sunday meetings with her family. Weddle eventually converted as a college sophomore when the two were no longer dating, and later reunited. Weddle now finds time to squeeze in Sunday meetings before football games, and partly based his decision to sign with the Ravens over other suitors on his faith. Per Bleacher Report's Dan Pompei, among Weddle's 30 questions for perspective teams were whether there were any LDS members on the team and any churches near the team facility. Weddle currently tithes 10 percent of his income to the LDS church.
5)     His offseason release is playing basketball at a local gym.
When Weddle was struggling with the decision of which team to sign with this offseason, he "blew off steam by doing what he does most mornings during the offseason: heading to his local gym to shoot hoops with a group of friendly regulars." While in San Diego, Weddle played in basketball and softball leagues. Chanel played in a recreational soccer league. Sounds like it's time to sign them up for some Baltimore kickball.