Paul Davison is a massive Ravens fan living in London who reached out to us with his insider tips for those going to Sunday's game. His opinions are his own. This has been updated from an original version published on Dec. 15, 2016.
Finally! British Ravens fans have been waiting for this day to come.
We always represent at London games where high-fives are given out when we bump into another fellow Ravens fan walking around the stadium, and now we get to see our team at the home of soccer.
London has been hosting the International Series since the new Wembley Stadium was built in 2007. The original, decrepit, Wembley was knocked down in 2000 and was re-built as a 90,000-capacity modern venue. The stadium itself is situated in an area that is a mixture of industrial and residential, and lies only eight miles west of Central London.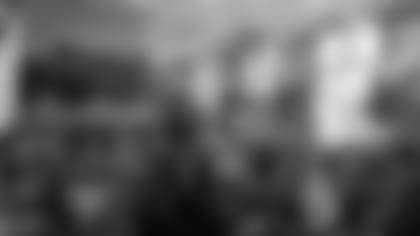 The NFL games have consistently sold out within days, and now the NFL wants more, and has added a fourth London game this year. Wembley will host two, and the home of rugby, Twickenham, will host two more. Count our lucky stars we got chosen for Wembley.
Over the game weekend, you'll notice extremely knowledgeable British/European fans walking around in jerseys from every NFL team, which makes for a really good atmosphere. Previous teams/players have described the London game as feeling close to a Super Bowl.
Flights go from BWI direct to London Heathrow daily, and from Heathrow you can get the train directly to downtown, which is around 15 miles. When travelling from Heathrow, get the fast train to Central London; it's cheaper and faster than a taxi.
London is a large city split into districts, with the majority of the tourist attractions around or close to Westminster, which is classed as Central London. The best and fastest way to get around is the underground train network, known locally as the Tube. Road congestion can be bad, and taxis not only take longer but they are much more expensive.
Now onto the food … it's a well-known stereotype that British food is bad, yet I don't understand why it gets this reputation (with exception to jellied eels). You can find any cuisine around London.
I'd highly recommend going out for Indian food; it's miles better than what you get back in the States due to the generations of Indians who have settled here. Also, you must get fish and chips from a pub, complete with tartare sauce and mushy peas. If you miss food from home and want BBQ, there are several Kansas BBQ places that have popped up.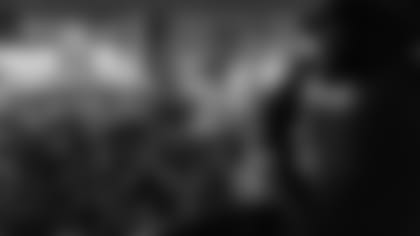 Buy yourself a guidebook as there is so much history to see. A great place to start is the open top bus tours where you can hop on, hop off, and see the major sites (Big Ben, Tower of London, Tower Bridge), and of course get yourself over to Abbey Road and recreate the famous Beatles walk over the crossing!
If you have time, catch a bus out to Windsor to see where the Queen lives in her castle. It's only a 15-mile trip west. There are several companies who organize coaches, or if you want to go a bit farther, head to Oxford and visit the famous university.
Also be sure to check out all the fun Ravens events going on around town, from the Purple Friday Pep Rally to the Ravens Flock Party and Wembley Tailgate. There is also an NFL UK fan event Saturday afternoon with live music and entertainment.
On game day, get to the stadium early because there will be food trucks, entertainment, beer tents, etc. The Ravens are hosting a pre-game tailgate at Wembley Stadium with cheerleaders and appearances from Ravens legends Ray Lewis and Jonathan Ogden. It all starts at around 11 a.m. The Tube is the fastest way to get from Central London to the stadium.
Weather-wise, we have similar temperatures to the U.S. East Coast with September being quite mild. It isn't all mist, fog, rain and gloom. In fact, it rains more in New York than London, despite what people think.
If you have any questions or want more tips, follow and reach out to me on Twitter @paulQPRdavison, and I look forward to seeing some of you for a beer!