Cover Story: Tyler Huntley Makes People Believe
Since high school when he won the starting job as a freshman, Tyler Huntley has shown a knack for making his team believe they can win with him at quarterback.  
---
---
Tyler Huntley is used to making people believe.
Undrafted in 2020, Huntley has opened eyes with his playmaking and poise this season, quarterbacking the Ravens with confidence when Lamar Jackson has been too ill or injured to play. If Huntley is the starting quarterback Sunday against the Cincinnati Bengals, his teammates and coaches fully trust his ability to lead them in a showdown for first place in the AFC North.
"The biggest thing is that you'd never know that he's a backup QB," veteran guard Kevin Zeitler said. "He owns the huddle. He's smart. He's calm. He's cool. He doesn't let anything rattle him."
Huntley's recent play has put the NFL on notice. Against the Green Bay Packers last weekend, he became just the seventh quarterback since 1960 to throw for at least 200 yards and two touchdowns, while rushing for 70 yards and two touchdowns in a single game. Not even Jackson, the best dual threat quarterback in the game, has ever done that.
Nobody who has known Huntley for years is surprised. He was just a 14-year-old freshman when he became the starting quarterback at Hallandale (Fla.) High School, an impressive feat in a region that's a hotbed for high school talent. From the moment he walked onto Hallandale's practice field, Huntley took command.
He wasn't the biggest quarterback and his arm wasn't the strongest. But he moved the offense and even much older teammates gravitated to him. His high school coach, Dameon Jones, could not deny what his eyes told him.
"This skinny freshman kid just came in, played better than everybody, and won the job," said Jones, now the head coach at Chaminade-Madonna (Hollywood, Fla.) College Prep, where he was won three state titles.
"I mean, there were some throws he literally wasn't strong enough to make as a freshman. But we worked around it, he got stronger, and he started making those throws as a sophomore. From that point, he was rolling."
People in Florida still talk about that epic quarterback battle between two high school phenoms who made it to the NFL. Huntley threw for more than 300 yards and three touchdowns, while Jackson had more than 400 yards of total offense and five touchdowns.
Now as Ravens teammates, Jackson, Huntley, and Marquise "Hollywood" Brown, who played at Chaminade-Madonna, are part of the team's South Florida connection. It's a place where football is a huge part of life, and unless you've spent time there, Jones said it's hard to fully comprehend now much athletic talent is in the area.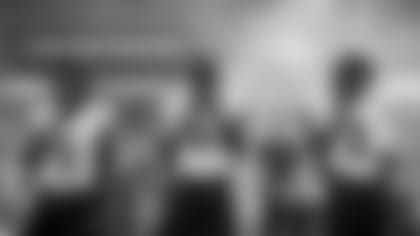 "Football down here is 12 months a year, every day, it never stops," Jones said. "All guys do is work on their craft, all year. You have nothing to do but get better."
Part of Huntley's swagger comes from growing up in South Florida, competing against other top players from the time he picked up a football. The same holds true for Jackson and Brown. By the time they were teenagers, they had already proven themselves at home. When they went elsewhere and people doubted their ability, they weren't intimidated. Jackson, Brown and Huntley never forget their roots, and fiercely believe that they are good enough to compete against anyone.
"That definitely plays a part," Brown said. "Tyler has been one of the best since we were little kids, so he's played with the guys who are getting the recognition, he's played against the guys, and he's always held his own. He's always been a top-notch player, so that's never going to change, no matter his role."
Yet, Huntley wasn't the most heavily-recruited quarterback coming out of South Florida his senior year. Through the recruiting grapevine, Jones heard that some schools were worried about Huntley's size, wondering if his body would hold up against Division I competition.
Jones still doesn't fully understand why schools in Florida didn't recruit Huntley harder. He could've gone to the University of Miami, following in the footsteps of Ravens Hall of Famers Ray Lewis and Ed Reed, but the Hurricanes passed on Huntley. Whenever Jones sees a coach who was on Miami's staff in 2014, he often brings up Huntley.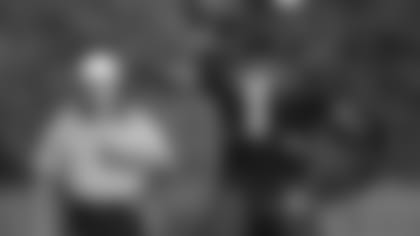 "Yup, I still kill them about it," Jones said laughing. "They had a quarterback in their backyard, and they let him go all the way out to Utah."
Huntley went to Utah largely because the school's offensive coordinator at the time, Dennis Erickson, loved Huntley at first sight. Now retired, Erickson had been an NFL head coach with the Seattle Seahawks (1995-98) and the San Francisco 49ers (2003-04) and he believed Huntley had the potential play at the highest level.
"Coach Erickson looked at Tyler and said, 'That's a NFL quarterback,'" Jones said. "I had been telling everybody the same thing, but they didn't get it. I give Coach Erickson credit. He saw it right away."
When he arrived in Utah, Huntley did the same thing he did in high school. He took command of the huddle from the beginning. He played in four games as a true freshman and by his sophomore year, Huntley had clearly won the starting job.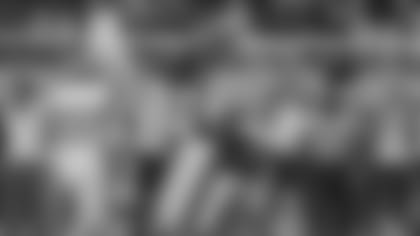 "He never acted like a freshman, he was just far more mature than that," Utah Head Coach Kyle Whittingham said. "He has an aura about him. He was a great leader for us who had the respect of everyone. He has that 'it' you want in a quarterback. It's not something you can teach. You either have it or you don't."
Huntley was voted Pac-12 All-Conference First Team as a senior in 2019, beating out Los Angeles Chargers quarterback Justin Herbert, who was the sixth-overall pick in the 2020 draft. But Huntley wasn't drafted at all, and he wasn't even invited to the NFL Combine. Huntley reacted on Twitter in 2020 after his combine snub, laughing at the oversight.
Jackson replied with dismay.
"Yes, I was surprised nobody drafted him," Whittingham said. "I guess out here we're kind of under the radar. I've been watching him with the Ravens, though. Pretty impressive right? I'm not surprised by anything he's done."
Time and again, Huntley has shown what he's made of – when he won the competition in the preseason to be Jackson's backup, when he led a comeback victory over Chicago, when he engineered a comeback against the Cleveland Browns that just fell short, and most recently against the Packers. Everybody knows that if Huntley plays Sunday in a crucial AFC North game in Cincinnati, the stage won't be too big for him.
"I feel like it's getting more confidence in my teammates and my coaches that I could help them in a way that they needed," Huntley said. "I just try my best to help the Ravens win – that's all."
Jones has watched it all unfold from South Florida, proudly rooting for the player he once coached in high school. Asked what he'll be thinking Sunday if Huntley plays again, Jones starting laughing.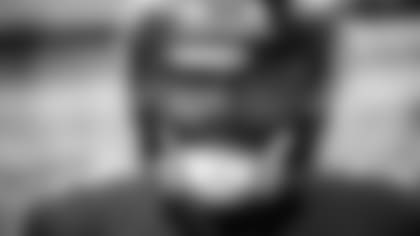 "I'll be thinking what he's thinking," Jones said. "He's got this."