My name is Luke Downes and I am your regular old broke college kid from Salisbury, Md. More importantly, I've been a die-hard Ravens fan for as long as I can remember.
I went to Salisbury University for two years, but my engineering co-op program with the University of Maryland was cancelled my sophomore year, so I had to transfer elsewhere to finish my mechanical engineering degree. I ended up at University of Kentucky, which is where my dad, Jeffrey, went.
I'm not a very decorative person, so I brought only one poster to college. I've got Ray Lewis hung up above my dresser keeping me company.
It's not the same as having my dad around though. We share a lot more than a college. I am the only son (I have three older sisters), so my dad and I have always had a football-related relationship. With four girls in the house, including my mom, my dad and I needed time to get away.
Most every Sunday growing up, I'd really look forward to getting out of the house to watch the Ravens game with him. He even surprised me when I was 9 years old and took me to a Ravens game for my birthday.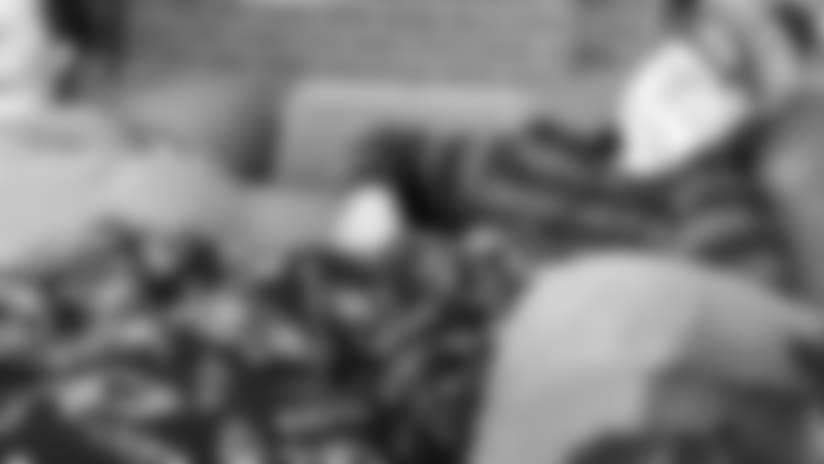 I watched every Ravens game at my dad's best friend's house for 15 years. My dad's best friend is John McTernan, and his wife is Ms. Teresa. They have two daughters who have graduated and moved out of town, and they've kind of always treated me like the son they never had.
Because of the school transfer, this is the first year I've been gone. I know my dad has missed our time together, and the McTernan's sent me a letter a few weeks ago letting me know how much they missed me, and wished I was back watching the game with them.
My dad and I call each other a couple times a week to talk about the Ravens, engineering and just catch up. That call is usually initiated when I call to tell him about an injury update or talk football.
There really is nothing more I'd rather do than go have lunch with them and root for the Ravens. I've missed it a lot.
So this Thanksgiving, my dad split the cost of a flight with me so I could see my family and watch the Ravens game Sunday – just like old times. The fact that the Ravens were playing the Cincinnati Bengals made it even better.
I feel like I'm the only die-hard Ravens fan in Kentucky, where most people only care about college football or root for the Bengals.
I was incredibly happy just to be reunited with family rooting for my favorite team. It's just such a relief from the stress of college, and I missed them so much. I also wore my Ravens sweater around campus all day Monday to assert the Ravens' dominance in Bengal territory.