I was first introduced to football and the Ravens when I was 7 years old. My stepfather, Ron Jones, was always a big fan.
At first, football was torture for a kid who just wanted to watch cartoons. But seeing how involved he was and all the yelling at the TV sparked my interest into learning why he enjoyed it so much. I also had just lost my biological father in a car accident, and wanted to try to have a relationship with my stepfather. So football was the start.
I am now 23 and the mother of a little boy, Braxton, who is 3 years old and says he is going to be a "Ravens game player." My baby girl, Layla, will be 1 on Sunday.
But enough about me. Let's talk about Joe Flacco. He's come in and dominated the game. When we won the Super Bowl, I knew he was going be a great fit for the Ravens – not to mention how handsome he has gotten over the years.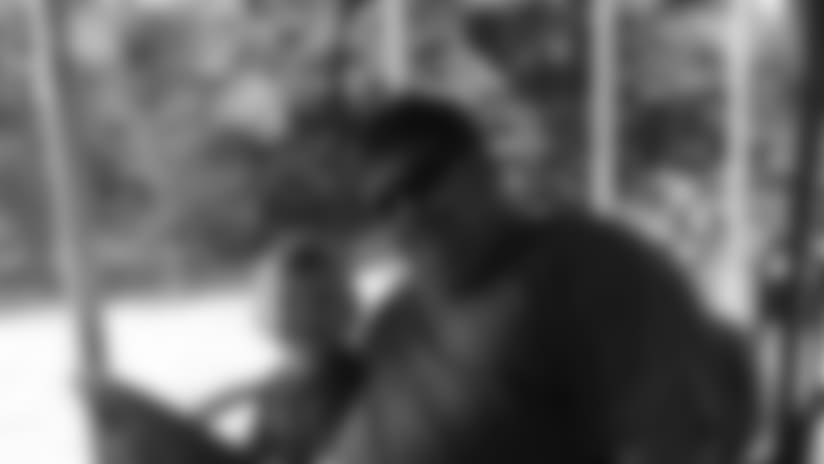 When I brought the idea to my stepfather to go see my Ravens take down the Philadelphia Eagles (I live in Pennsylvania), he was a little hesitant at first only because ticket prices were a little crazy. But he knew that being a stay-at-home mom who hardly asks for anything deserved a little time away.
My stepfather and mother surprised me when they bought the tickets. My mother called and said I needed to get to her house because they had messed something up on the computer (they are not tech-savvy at all). I went to their house and the tickets were pulled up on the computer, but they couldn't figure how to print them out. I was beyond excited!
My mother said I deserved something because I put everyone ahead of myself, and that it's time to have a moment that I can enjoy. Ever since, I've thought about the game and how exciting it will be to stand with a beer in hand and watch the game go down right in front of me. I can yell "I love you, Joe!" and just maybe he will hear me. Haha.
I'm just excited to have this experience with my stepfather. We have never really gone out and done things like this, so it will be a first for a lot of things!