Some may say fundraising is the holy grail to operating a sound and successful foundation. But the challenge is what they choose to do with the funding, and how they use it to impact the community.
No one understands that better than Ravens wide receiver Steve Smith Sr., who in 2013 established the Steve Smith Family Foundation, which is dedicated to providing hope and inspiration to those in need and advancing causes that are close to the heart of his family.
Those aren't simply words, but rather a call to action. On and off the field, Smith doesn't just talk the talk – he walks it.
"This is more than a highlight on a YouTube video; this is what my family and I chose to do, how we chose to impact," Smith explained.  "I don't think fans always get to see that, but the work I do through my foundation gives a different perspective on who I am."
In 2016, his foundation donated over $300,000 to Project 658 to establish the Smith Family Wellness Clinic, which provides free and reduced medical and counseling services to refugee, international and low-income families in Charlotte.
The uninsured have the ability to receive traditional medical treatment as well as emotional support, giving them direction toward a healthy life and becoming more self-sufficient members of the community.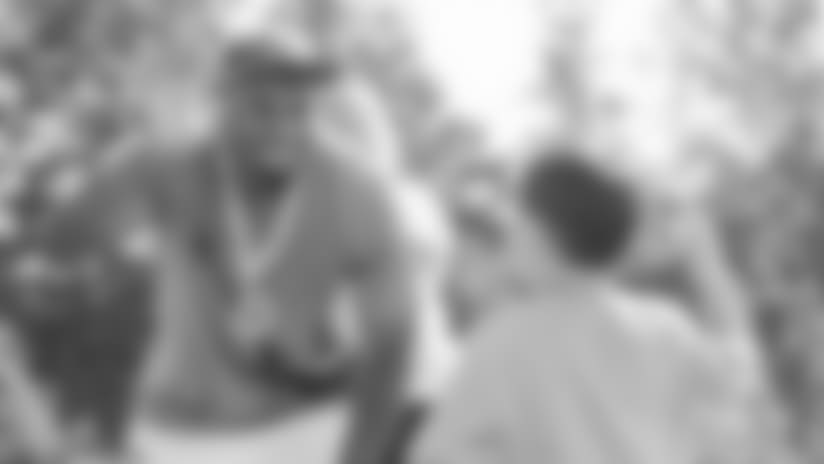 "The wellness center is a safe haven, a place where people can be themselves and go to when they are feeling hopeless – a place to find hope," Smith said.Smith went on to talk about the importance of the building in the Charlotte community and what it means to him.
"It is a building that creates opportunity, an opportunity for families who need the services and also for families that have the need to serve," he said. "It's a legacy, and it gives my kids something they can be proud of. A place where my kids can serve and a place where other families can serve."
When asked if this is the first of many wellness centers, Smith said, "Hopefully, someone else on another team can do the same thing in another city. That's not a challenge to someone, but more of an opportunity for them. An opportunity to ask, 'Hey, how did you guys do this?' And I'll be there to say, 'Well, this is how we did it.'"