So I went to ask Terrance West about why he dyed his hair pink.
So here's why the Ravens' lead running back ended up with pinkish purple hair the week leading up to a big game against the rival Pittsburgh Steelers.
"We've got two division games coming up," he said. "I grew up a Ravens fan."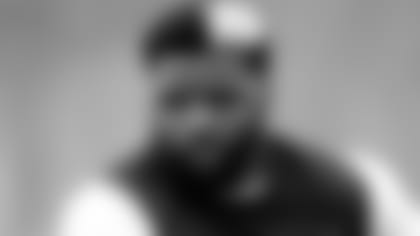 It's also become kind of a tradition, West said. He died his hair yellow while playing at Towson and orange when he played for the Cleveland Browns.
"Wherever I'm at, I try to do something," he said. "Just a little chip on your shoulder, a little motivation, team spirit."
West's fiancée also basically dared him by saying he wouldn't do it. He proved her wrong on Halloween.
Problem is, purple hair is tough to maintain.
"It was purple at first, but every time I wash it, it's getting lighter and lighter," he said. "It's starting to look pinkish purple."
I told West his hair could instead be a continued push for breast cancer awareness outside of the normal time for such displays in October, and he agreed.