Ravens quarterback Joe Flacco has built a reputation for thriftiness.
He celebrated his first big contract extension in 2013 by stopping at a McDonald's drive-thru. When he signed his second extension in March, he made a sweatpants coffee run to Dunkin Donuts.
But, c'mon, Flacco has to spend that signing bonus on something dumb right!?!?
We asked Flacco to name his worst purchase on this week's episode of "The Lounge" podcast (20:51), and it's a beauty.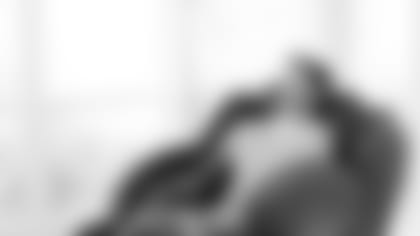 "The dumbest thing I bought were … how many did I buy? … I bought a handful of massage chairs a few years back," Flacco said. "Like the big Brookstone ones that put you all the way back."
Flacco and his wife, Dana, were at home playing cards with tight end Dennis Pitta and his wife, Mataya, when Flacco saw an advertisement for the chairs or something like that.
"I was like, 'What do you guys think? Should I get some of these?'" Flacco said.
"Of course, Pitta, he's the ultimate peer pressure-er, the person who wants you to do dumb things. So he started getting in my ear about doing it. I might have gotten five of them, a couple thousand dollars each."
Turns out, they weren't so comfy for a 6-foot-6 NFL quarterback.
"Used them one time, then they just sat in my basement," Flacco said. "As big as they are, I still didn't really fit in it."
The chairs have now been given away – free of charge – to a member of the Ravens' security department. Hit me up next time you're putting stuff on the curb, Joe!