Cover Story: A Quiet Competitor Is Starting to Roar
Ravens speedster Devin Duvernay is having a breakout season and now he'll be asked to carry even more.
Devin Duvernay topped 20 mph on his 15-yard jet sweep touchdown in Tampa Bay last week. That's nothing new for the Ravens' speed demon.
What was different was his celebration. As he turned to his teammates, Duvernay unleashed a roar captured by a Thursday Night Football camera.
Watching at home in Texas, Duvernay's high school football coach, Mark "Red" Behrens, found the joyful outburst so out of character that he texted the son of Sachse, Texas about it.
Duvernay is a mild-mannered, well-mannered guy. He's no nonsense, no frills, no fluff. He doesn't talk much, or loud. Duvernay's parents still have to squeeze details about his day out of him when they call.
But inside that soft-spoken shell is an intense competitor. And now that he's getting an opportunity to show what he can do, that competitor is starting to roar.
"He was always a pretty quiet guy. After his first [NFL] touchdown when he scored on that kickoff, I don't think he even knew how to celebrate," Behrens said with a laugh.
"That reaction he had Thursday night. That's a little different than it used to be."
"Everything Was a Competition – Everything"
Speed and competition are in Duvernay's DNA, and it didn't take his father, Henry Duvernay, long to see it and stoke it.
Duvernay has a twin brother, Donovan. When they were babies, Henry lined them up side-by-side on the carpet for crawl races.
"I think that's what got them pretty strong in their legs," Henry said with a laugh.
Devin is younger by four minutes. Donovan beating him into the world is the only defeat Devin is forced to concede.
"Devin never wanted anybody to beat him at anything. I credit that to his twin brother," Henry said. "He would never let Donovan beat him – in anything."
The brothers shared a room for a long time, and they competed pretty much as soon as they woke up.
"Everything was a competition – everything," Devin said. "Anything we did – video games, playing in the back yard, first one down the stairs. We were both super competitive. We loved it. It may have started a fight here and there, but it was all good."
Devin doesn't show his emotions often, but when he lost at something as a kid, he would get quite upset. Donovan said they got into a fight almost every day. If it wasn't about who won in sports, it was who was better at video games – Madden, NBA 2K, FIFA.
"We didn't really swing on each other. It was mainly just wrestling, brother-on-brother wrestling, pin the other one down, choke them. Things like that," Donovan said. "We just always wanted to be the best one of the two, be the best at everything we did."
Even when Devin says the word "losing," he spits it out like it tastes bad.
"Growing up, I just hated defeat," he said. "Whether it was to my brother or friends, whether it was friendly or not, I just hated it."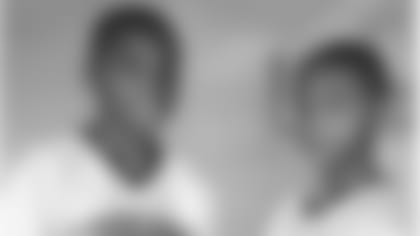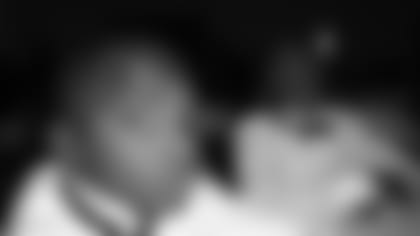 Henry was a star high school sprinter who also played baseball and basketball in his hometown of New Orleans, where Devin and the Ravens will play on Monday Night Football against the Saints. Devin's grandmother will be among the many family members in attendance. The Duvernays have had this one circled on the calendar.
Henry wanted to keep his boys busy, so they played just about every sport with a focus on football, baseball, and basketball. And in their downtime, he took them to the track to run.
Henry was fast, but he wasn't as gifted as his sons. They had athletic genes from both sides. Their mother, Rozena Duvernay, had four brothers who played Division 1 sports – a baseball player at Texas, quarterback at Texas A&M, wide receiver at North Texas, and defensive back at Tulsa. So, yeah, Devin was blessed.
A 15-year track coach, Henry went to work getting the most out of his sons' gifts. Every Sunday after church, he took his boys to the middle school for workouts.
When they were 5 years old, they ran with parachutes tied to their backs. When they were teenagers, they dragged sleds and pulled their father with bungee cords. And, of course, there was competition.
"We raced all the time," Henry said. "We were racing when we were crawling. When we got out to the field, that's what we did. We raced."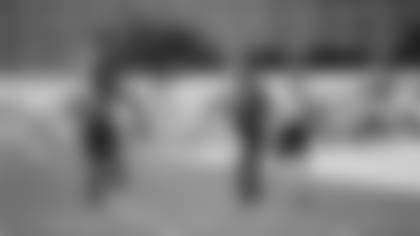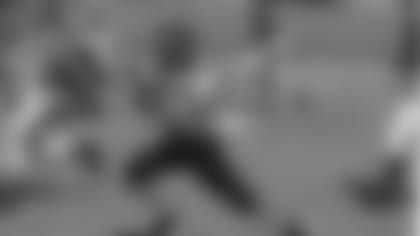 At 5 years old, the twins started flag football in the Garland PeeWee Football League and track in the Texas Amateur Athletic Federation. From the very beginning, parents of other kids would come up to Henry and tell them they were going to see Devin playing on Sundays. It didn't take long for Devin to outgrow his slightly older twin brother.
"Way back when, he was always superior to the other kids," Henry said. "They would always think that he was older than their age group because he was so dominant. A lot of times when we went to track meets, I would have to carry his birth certificate to prove it."
Parents from the other team would routinely log an official protest after a game. Henry admitted that before one game, since there was a weight limit for ball carriers in PeeWee football, he had Devin running sprints in a plastic suit to shed a couple pounds. He was always a muscular kid who was way faster than he should have been.
They won six straight PeeWee championships (every year they played) and got complaints probably every year too.
"Once they were really known, maybe when they were 14 or 15, the protests stopped because they knew who they were then," Henry said. "They knew what grade they were in, they knew what school they went to, they'd seen the birth certificates a couple of times."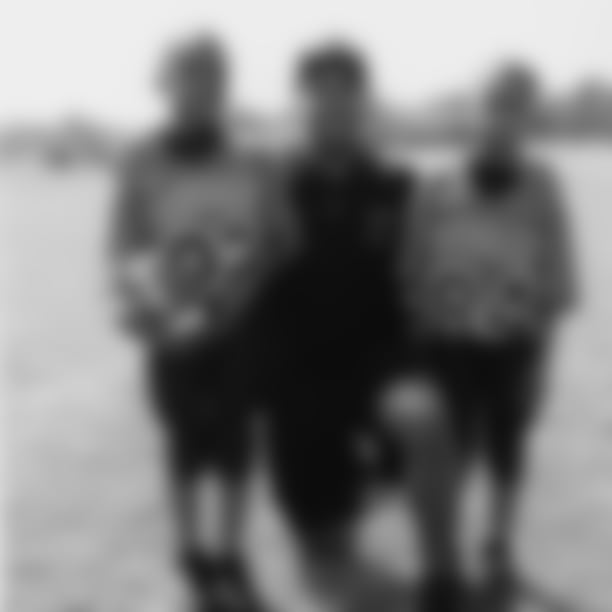 Devin was also a standout baseball player (he had impressive range as a centerfielder), but he knew he always wanted to play football. When kids were asked what they wanted to be when they grew up, the NFL was always Devin's vision.
Henry would often tell his boys how hard it was to reach the professional sports ranks. The odds are heavily stacked against you, he told them, so good grades were stressed and accomplished (Devin was a three-time first-team Academic All-Big 12 selection in college). But Henry would also stoke the twins' competitiveness to push them.
"I used to tell them 'One of you is going to make it,'" Henry said. "That's what made one better than the other in some cases – the competitiveness. Devin would never, ever, want his brother to beat him in anything. When one scored in PeeWee football, the other one was determined to score even more the next time they touched the ball."
While many young kids would tap out on the routine workouts, the tedious work on the details of their sports like learning to switch the football from one arm to the other, Devin ate it up.
"I knew at a young age I had to work for it. That's what drove me," Devin said. "The competitive nature in me just kept me going. I couldn't lose. I couldn't be outworked by myself. That's the mindset I had growing up and I still have."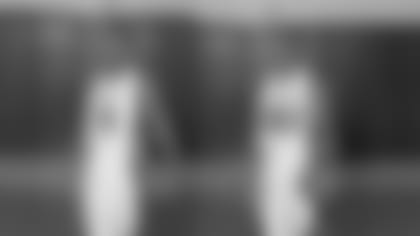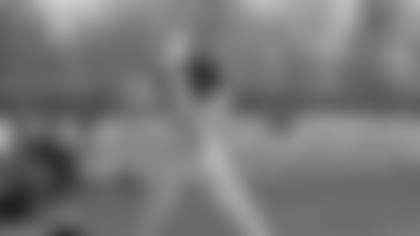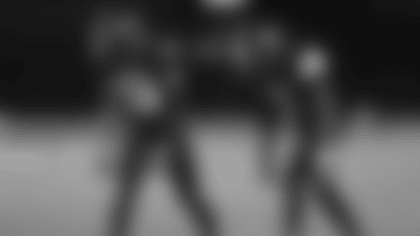 "He Just Ran Away From People"
Before Devin started high school classes at Sachse, a northeast suburb of Dallas, he began with spring football. In just the second week of spring practices, Behrens knew he had something.
Duvernay was a running back in youth football. At Sachse, they already had a good running back, Devine Ozigbo, who went on to play running back at Nebraska and is now on the Denver Broncos' practice squad. So they put Devin at slot wide receiver.
He dropped a few passes that first week, but after that, Behrens couldn't remember seeing Devin ever drop another football in practice or a game. Beyond the "unbelievable" hands, which have since carried over to college and the NFL, it was Devin's speed that was really stunning.
"He just ran away from people," Behrens said. "I said, 'Man, that kid has some opportunity in him.' We've had some good players come through here. It didn't take long to know he was probably going to be the most special of all of them."
Duvernay played baseball his freshman year, but that came to an end when Behrens stopped him in the hall one day and asked if he wanted to run in a track meet two days later. Since Devin wasn't on the team, they put him on JV. He ran, by far, the fastest time at the event – JV or varsity.
"We knew right then his baseball career was done," Behrens said.
While Donovan continued playing baseball throughout high school, Devin focused on football and track. Track was just training for football, but it didn't stop him from being one of the best.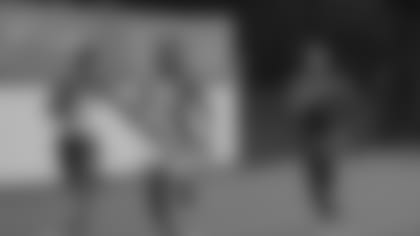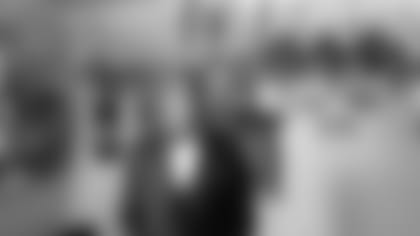 As a junior, Devin won the regional championship in the 100-meter, 200-meter, long jump, and 4x100-meter but couldn't compete in them all at states. His focus was on the 100-meter, and he was expected to run a 10.4 at the state championship.
"He exploded out and ended up beating everybody by 6-8 yards. It was really impressive," Behrens said.
With a blazing time of 10.27 seconds, Devin was the Texas Class 6A 100-meter state champion. It was the second-fastest time in the nation that year. With speed like that and high school tape to back it up, about every major college program in the nation was interested.
Behrens fed his monster senior receiver every chance he got. He remembers one game against Plano West, facing fourth-and-1 and he told his offensive coordinator, "Hey, we've got the fastest kid in the state of Texas. Why don't we just snap it to him and let him run with it?" They did, and 45 yards later, Devin was in the end zone.
"He scored and probably didn't say a word. Just jogged over to the sideline," Behrens said. "He's a special young man."
In his senior year, Devin caught 62 passes for 1,142 yards and 16 touchdowns to go with 47 rushes for 520 yards and six touchdowns. He was ranked the sixth-best high school football recruit in Texas, No. 42 nationally, and the No. 3 receiver in the country by ESPN.
Devin originally chose to go to Baylor, where his brother Donovan (the No. 92-ranked prospect in Texas) had already committed. When Devin switched to Texas following a bizarre recruitment, Donovan followed. The brothers stuck together.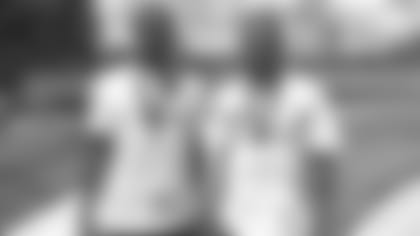 'It Just Ran in the Family'
On the west side of Dallas, there was another young man making a name for himself – Kyler Murray. That's the most famous athlete on his mother's side.
Born about a month apart, Duvernay and Murray grew up about 40 minutes away from each other. They played together once in a baseball tournament, but never against each other except for some backyard fun at family get-togethers and holidays.
There wasn't any direct competition, but Murray says he felt some from the other side of town.
"We competed as kids in everything, whether we knew it or not. In our family there is a certain standard of winning and we both understood that," Murray said. "Not to mention, we both grew up with a ball in our hands – football, baseball, basketball. Seeing him do his thing makes me go harder. We are both representing each other when we step on the field."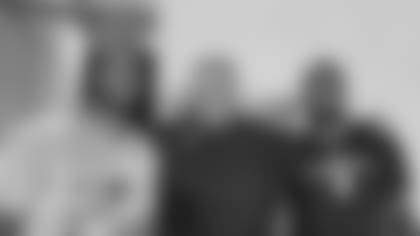 Murray and Duvernay are different athletes but both are blazing fast. Murray didn't run the 40-yard dash at the NFL Combine or his pro day, but rumor has it that he once ran a 4.38. Duvernay had a bad start at his Combine 40-yard dash (says his dad) and clocked a 4.39. Murray is crazy elusive. Duvernay will run through a defender if there's no room to run around him. But, at the core, they were the same.
"We were just two young kids with dreams of being where we are today," Murray said. "We were both blessed with the athletic ability and drive to be able to handle everything it took to get to this level and play at this level."
"It was always fun watching Kyler because he was the same way – super competitive, hated to lose, wanted to win everything," Duvernay said. "It just ran in the family."
The two have become closer as adults. During the 2020 COVID-19 offseason, when travel was limited, Duvernay and Murray got together a few times a week to work out and throw/catch passes to keep each other sharp. When the Ravens went to Arizona for a preseason game in August, they finally exchanged jerseys.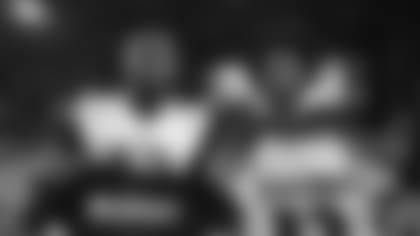 At Allen High School, Murray was ranked the No. 3 recruit in Texas and the top dual-threat quarterback in the country by ESPN. After transferring from Texas A&M to Oklahoma, he won the Heisman Trophy in 2018.
Earlier that year, Murray had already been selected No. 9 overall by the Oakland Athletics in the MLB draft. After declaring early for the NFL draft, Murray was selected No. 1 overall by the Arizona Cardinals in 2019.
Meanwhile at Texas, Duvernay showed his big-play ability but wasn't getting consistent opportunities. After catching one pass in each of his first two college games, Duvernay scored a touchdown in three straight games as a freshman – a 63 yarder vs. Oklahoma, 75 yarder vs. Iowa State and 80-yarder at Kansas State. But it wasn't until his senior year when Duvernay got his chance to lead the Longhorns' receiving corps.
When he did, Duvernay didn't miss. Named a team captain before the season, Duvernay broke out with 106 receptions for 1,386 yards and nine touchdowns.
However, there was competition from a wide receiver at another Texas college – James Proche at SMU.
Now teammates in Baltimore, the two still argue about who holds the country's receptions title for that year. Duvernay technically wears the crown with the most catches in the regular season, but Proche surpassed him in bowl season, finishing with 111 grabs to Duvernay's 106. Proche's bowl game was after Duvernay's.
"I was watching his bowl game and I counted every catch," Proche said. "We both had the same amount of games, so we're counting it. To this day, we talk about it."
Donovan Duvernay played defensive back for three seasons at Texas before transferring to Northwestern State for one more year after Devin had been drafted. The twins still see each other often, but in the pros, Proche has become a teammate/brother to Devin. The Ravens wide receivers and 2020 draft mates compete at everything in the locker room, at practice, everywhere and everything.
"I'm a little more outgoing than he is, but at the base, we are the same person – as far as our perspectives on life, how we look at money, how we work," Proche said. "He wants to be the best. Duv is hyper competitive – like hyper competitive. If there's anybody I like to beat at anything, it's Duv.
"I kind of compare us to Antonio Brown and Emmanuel Sanders being drafted in Pittsburgh in the third and sixth round [in 2010]. We're going to see who's going to be who. We've just got to wait and push each other."
'Whenever I Get a Chance to Catch the Ball, Just Dominate'
When the Ravens picked Duvernay in the third round of the 2020 virtual draft, Head Coach John Harbaugh unleashed a big fist pump from his couch.
With the pick right before Baltimore's, the New England Patriots selected tight end Devin Asiasi. When Harbaugh saw it wasn't his Devin, he couldn't contain his excitement.
At a press conference soon after the pick, General Manager Eric DeCosta gushed too.
"I just like Devin's competitive streak. His nature – he's a tough guy," DeCosta said. "He reminds me of a few guys that we've had here in Baltimore, and I'll reference guys like Anquan [Boldin], Derrick Mason, and of course Steve Smith. Those guys all had a competitive spirit about them that made them really stand out."
As it often is, especially for mid-round picks, Duvernay had to wait his turn in the NFL, just like he did in college. He had just 20 catches for 201 yards as a rookie, but whenever he touched the ball, he seemed to make something happen.
The Ravens had been using Duvernay on kickoff returns, but they also tossed him back there on punt returns, even though it was something he had never done in his life. Turns out, Duvernay was good at that too. In just his second year on the job, he led the league in punt yard average and was named to the Pro Bowl as a return specialist.
As Duvernay entered this, his third season, the Ravens showed their faith in their young wide receivers by trading Marquise "Hollywood" Brown for a first-round pick. While that made Rashod Bateman the No. 1 receiver, it also opened a starting spot and Duvernay was the leading candidate.
Duvernay seized the opportunity, scoring two touchdowns in the Ravens' Week 1 win over the New York Jets, then following it up with another score on a tough contested catch in New England two weeks later.
Head Coach Bill Belichick and the Patriots passed on Duvernay in the draft, and he must have regretted it that day. Even before Duvernay scored against the Patriots, Belichick knew he was going to be a headache.
"He can definitely stretch and hit it vertically. He's got tremendous speed and can get to the edge," Belichick said. "So, really, everything's a problem. Yeah, he's a problem – definitely a problem."
The Ravens are using Duvernay in every way possible. He's lining up outside (72%), in the slot (26%), took a handoff out of the backfield, and is being used on screens, bubbles, jet sweeps and more. He's the do-it-all weapon in the Ravens offense and already has a career-high 313 receiving yards in just eight games.
Duvernay is also again the game's best returner, as he's second in punt return average (15.1 yards) and first in kickoff return average (31.9). He's the only player in the league with a kick or punt return touchdown so far this season. His top speed of 21.60 mph on his 103-yard kickoff return against the Dolphins in Week 2 is the third-fastest speed recorded of any player in the NFL this season.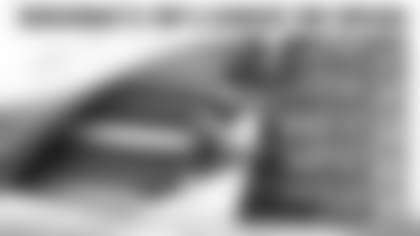 "He's just really maturing as a football player. As he's matured as a player, his plate gets bigger," Offensive Coordinator Greg Roman said.
Roman's definition of maturing is learning to play multiple spots on the offense. Duvernay has always had the physical tools to do so, but it's a lot to learn one position for a young player in the NFL, let alone as many as Duvernay now plays. But one the first thing Wide Receivers Coach Tee Martin brought up about Duvernay is his smarts. Second, is his pure desire to succeed.
"He has this quiet way of expressing how competitive he is," Martin said. "He doesn't complain, doesn't ask for extra things. But the way he goes about his business, you know that he wants more and he's working hard to help the team in as many ways as he can."
Roman feels hybrid players, such as San Francisco wide receiver/running back Deebo Samuel, have become more common and will only continue in that direction. But Samuel and Duvernay are also unique in their own ways.
"We're going to use Duvernay like we use Duvernay," Roman said. "In terms of being creative and having him be a Swiss-Army knife, yeah for sure."
Asked this week whether this was the kind of role the Ravens envisioned when they drafted Duvernay, Harbaugh thought back to the Ravens' evaluation.
"I would say yes, because those are things he did in college," Harbaugh said. "He's that kind of a guy, where can put the ball in his hands; he can run routes underneath; he can run deep crossers; he can go deep; return man. He's been very valuable."
It seems this is what Duvernay was destined for all along, and nobody is surprised.
"I am so happy when I see his name pop up on social media or see his highlights on TV," Murray said. "I not surprised with what he is doing. I expected this and knew once he was given his opportunity to make more plays that he would flourish. He's my family and he's been a great athlete his entire life. This is just the start for him and I know he'd tell you the same."
"When I see what Devin's doing now, it doesn't surprise me. I know he can do it," Henry Duvernay said. "They've just got to give him the ball. In high school, every time they put him in the Wildcat, he scored."
After the Ravens lost to the New York Giants, Roman wrote a note to himself to get Duvernay more involved. The Ravens have won the two games since.
With Bateman out for the rest of the season because of a Lisfranc foot injury, Duvernay has now leapfrogged into top position in the Ravens wide receiver room. And if judging by the rest of his life, he'll be prepared to meet the challenge.
"Oh yeah, he's going to do his part. I feel great about him," Roman said Friday.
Nothing will change for Duvernay. After all, he still owns the same Toyota Camry he drove in college. He won't start wearing glitzy jewelry or cawing on social media (he barely uses it).
Before being interviewed for this story, Duvernay was one of the last players off the practice field as he put in time working with Pass Game Specialist Keith Williams. Then it was to the cold tub and the beginning of his meticulous routine. He didn't have long to talk – just how he likes it.
Duvernay will keep his head down and keep working the same way he always has, and he won't say much about his new No. 1 role this season.
"He's just never satisfied," Harbaugh said. "That kind of mindset goes a long way."
"I think he's got a deep conviction, a real strong will," Roman added. "He's not a big talker, not a loud guy. But he's starting to realize, 'Man, I can be pretty good.'"
Burning below the surface, Duvernay can't wait for more opportunities to compete, to score, to win. You wouldn't think it, but Duvernay talks trash on the field, and he'll initiate it from time to time. As Martin said, "on gameday, this guy turns into a different person."
"I'm a quiet down-to-earth guy," Duvernay said. "But when it's time to switch on the field, it's something I feel I have to do to play with that extra edge. It's a physical, competitive game. You can't go out there being nice and sweet and stuff."
Duvernay has been working for this opportunity since he was 5. When he reached the end zone in Tampa, he said he screamed because "you work so hard for moments like that – to be in a position to score touchdowns, make plays, help the team win. It's just pure excitement when it happens."
Now Duvernay plans on doing a whole lot more celebrating. He isn't a household name yet, but the NFL and football fans everywhere are eventually going to hear him.
"I always just prepare to dominate every Sunday. Whenever my number is called, whenever I get a chance to catch the ball, just dominate," Duvernay said.
"I know what I'm capable of. I know what I can do and like to do. If people sleep, that's on them. I guess they'll find out as I continue to get chances to prove myself."