The Ravens officially waived cornerback Samari Rolle Wednesday, confirming what he had told various media outlets late last week.
Rolle had to pass his physical and meet with general manager Ozzie Newsome and head coach John Harbaugh before the team announced his release.
Over four seasons in Baltimore, Rolle made 47 starts and was a quiet leader in the locker room.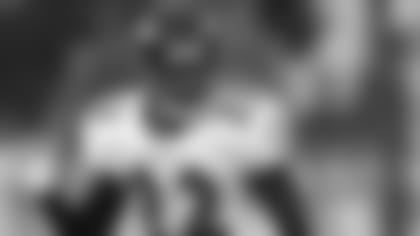 Originally a second-round draft pick of the Tennessee Titans in 1998, Rolle inspired many in 2007 when he bravely fought an adverse reaction to epilepsy medication and came back to play during the season, earning the Ed Block Courage Award from his teammates.
"We did release Samari today after Coach Harbaugh and I had a very good meeting with him," Newsome said in a statement. "When we talk about the type of person we want as a Raven, we talk about a player like Samari. He's smart, tough, works hard and made us a better team.
"When you talk about a player having courage, you point to Samari and what he has fought through the last few years. He's a special guy. There will be other teams who will make a run at him now, but we have not closed the door on bringing him back to the Ravens at some point
Thee 11-year veteran follows Chris McAlister, marking a departure of the two cornerbacks that began the season as starters.
When Baltimore signed Domonique Foxworth two weeks ago, it was expected that Rolle would see a change in his playing time, even though Newsome said, "You can look at it as Domonique has replaced Chris," during Foxworth's introductory press conference.
"We have talked about 'have as many corners as you can.' I think they all find their way on the field at some point," Newsome continued.
Rolle, 32, started 10 games in the regular season last year, missing six with shoulder and neck injuries. He started two of the Ravens' three playoff contests before he was sidelined in the Divisional matchup with a groin injury.
Rolle netted four interceptions (one in the postseason) in 2008.
Let your voice be heard! Share your opinions of the Ravens with BR.com.